Sharing free stuff with your clients can help you build stronger relationships. Many people will see this as a token of appreciation for using your real estate services. However, you might be wondering how to offer meaningful freebies without spending a lot of money.
This is where real estate checklists come in. Whether they're moving into a new house or selling their place, your clients will likely have a lot on their plates. A real estate checklist could help them ensure that they don't leave anything out, and you can use our Jigglar templates to create these helpful lists.
In this post, we'll take a closer look at real estate checklists and why you should offer them as freebies. Then, we'll look at different types of checklists you can create for your clients. Let's get started!
An Introduction to Real Estate Checklists
Buying or selling a home can be a stressful time. There are many things to take care of, including loans, contracts, and legal documents. It's easy for new home buyers or sellers to miss a step, or become overwhelmed by the process.
As a real estate professional, you can make things a little easier for them by sharing a checklist. Even better, you could distribute this real estate checklist for free.
This can be a way of thanking clients for placing their trust in your agency. You can hand out these checklists during your first meeting with prospective sellers or buyers, or make them available for download on your website.
This freebie marketing strategy can help you secure new clients. Many will appreciate the fact that you're giving them a valuable tool for free, even if they haven't yet sold or bought a house with you. This might prompt them to contact you for a viewing or listing.
4 Real Estate Checklists for Your Marketing Strategy
Now, let's look at four types of real estate checklists that you can share with clients for free.
Moving checklists
Moving house can be a little hectic. Even if they've done it before, some of your clients may still need guidance with the process.
To help them out, you can create a comprehensive checklist. At Jigglar, we offer pre-built moving checklists that contain all the essential steps: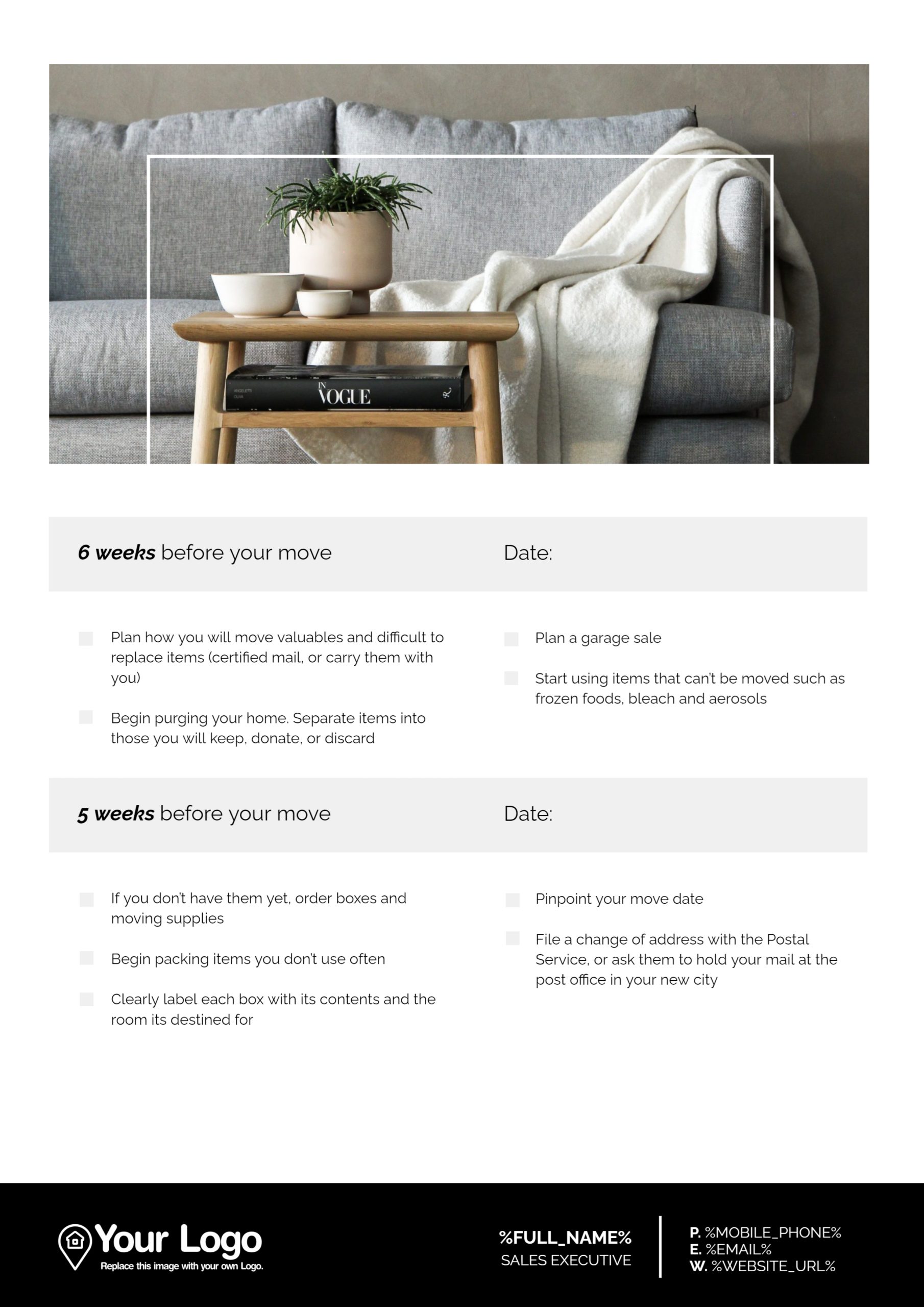 These steps are organized into different stages of the moving process. This way, your clients will know what they need to do five weeks before the move, two weeks before, etc.
You can distribute this real estate checklist at the initial meeting with a client. For example, you might include it in your information package, which would include other marketing materials like your agent profile and business card.
Home buyers checklists
You could also create a real estate checklist for home buyers. These will guide them through the entire process, from finding a trustworthy real estate agent to closing the deal.
Our Jigglar home buyers checklists are very easy to follow, with steps for each stage of the process: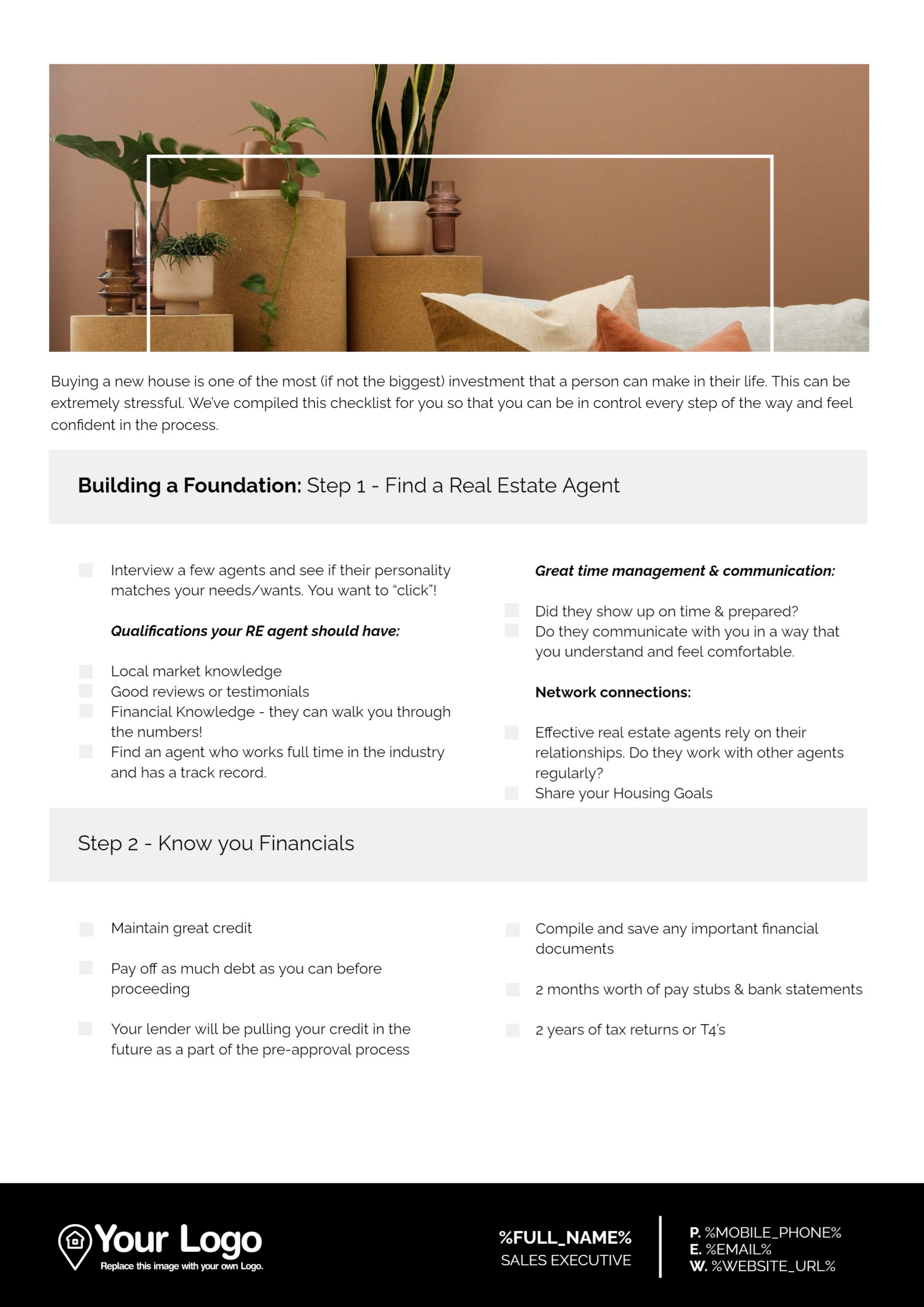 We recommend that you upload these free checklists to your site. This way, you can make your professional knowledge known to a larger audience.
Home buyers who find your checklists useful and informative will likely contact you for an appointment. Therefore, you can use these freebies to attract new leads.
Final walk-through checklists
Some of your clients may feel a bit stressed when it comes to making the final decision about a house. For example, they might be worried that they've overlooked an issue with the place, such as faulty plumbing or cracks in the tiles.
To help put their minds at ease, you can give them a final walk-through checklist, using one of our Jigglar templates: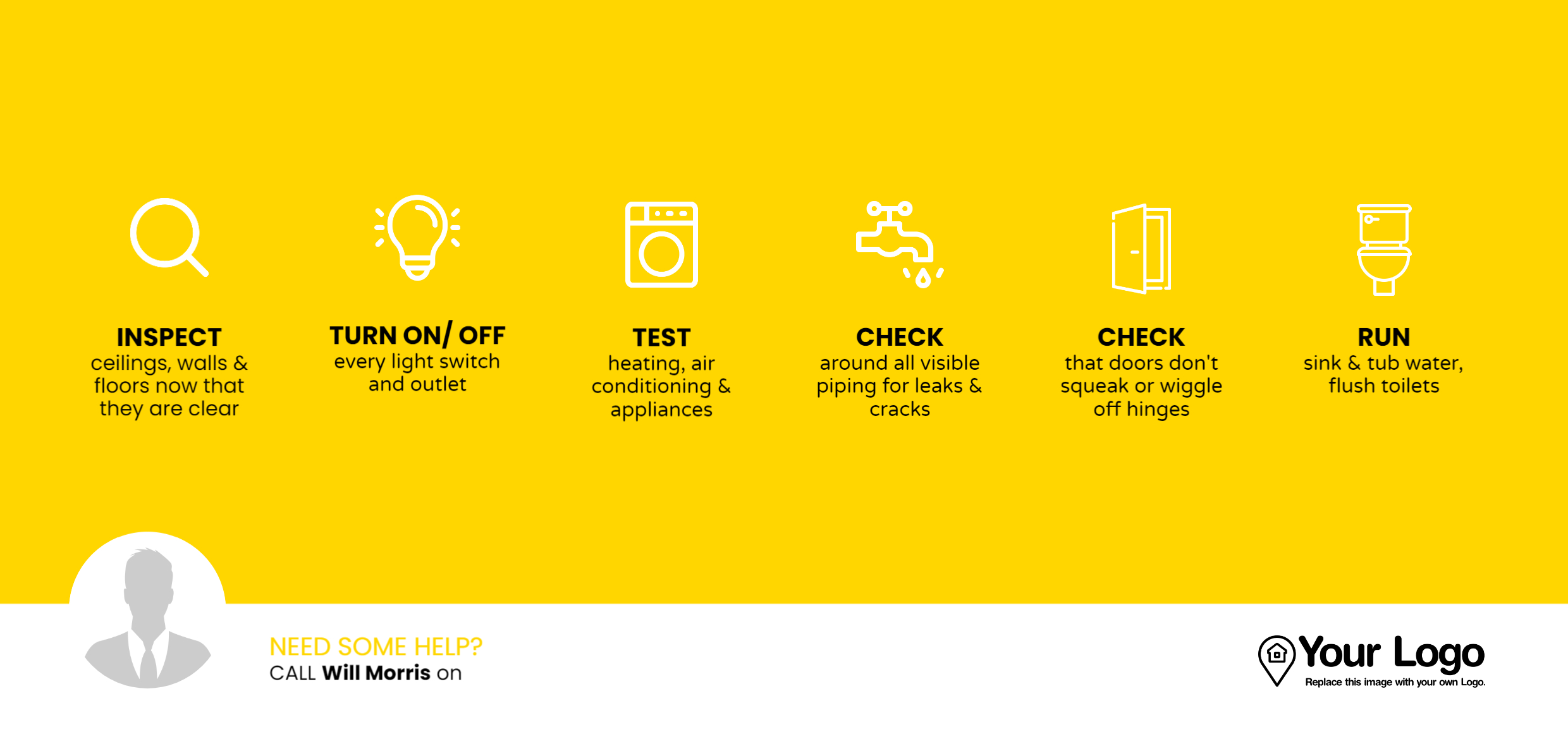 This will highlight all the things they need to check, such as ceilings, doors, air conditioning, and more. You can share this freebie once a client has expressed an interest in purchasing a house.
Packing checklists
For many people, packing is the most stressful part of moving into a new place. It's time-consuming and tiring, and it can be difficult to keep track of the inventory.
With our Jigglar packing checklists, you can help clients organize their belongings into labeled boxes and speed up the process: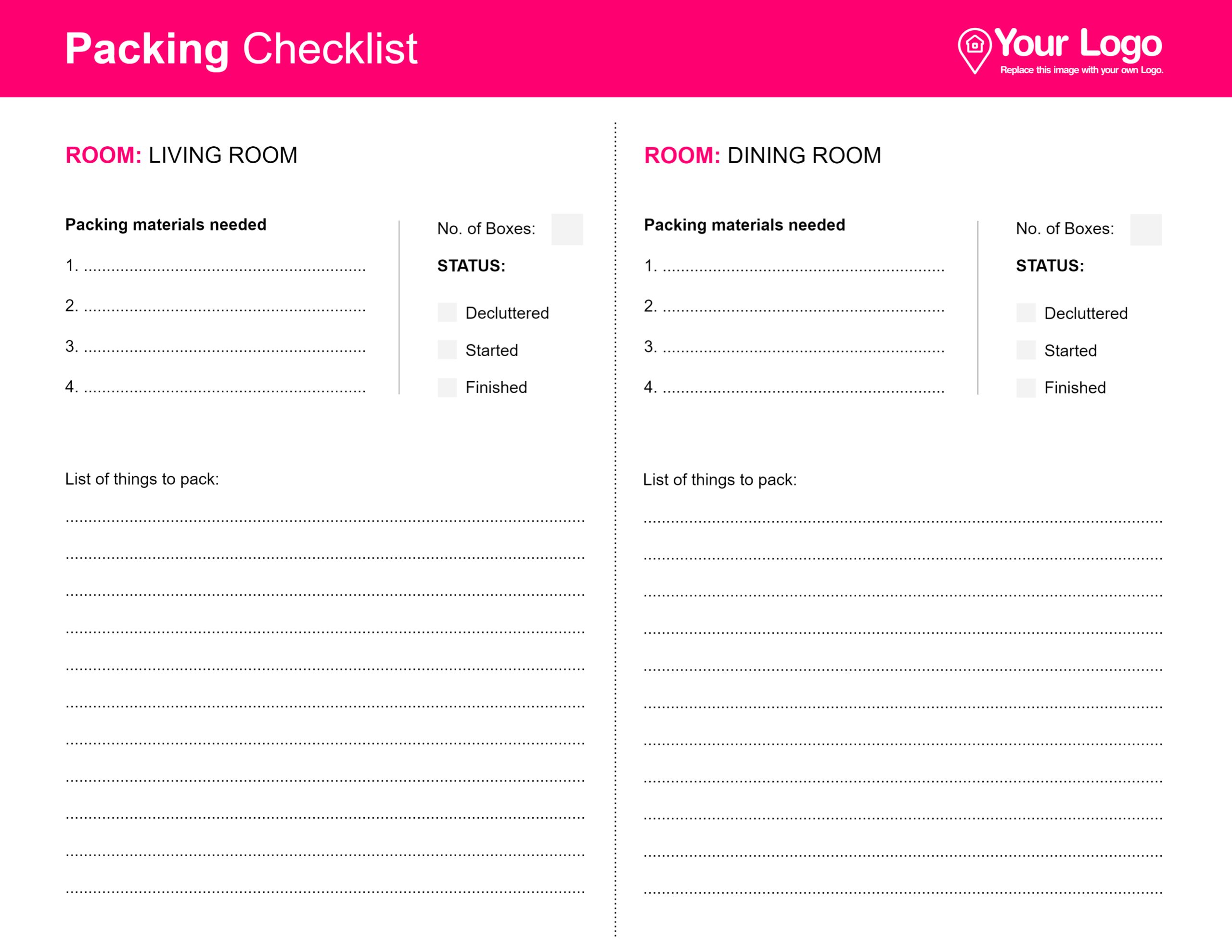 Once again, we recommend that you make this real estate checklist available on your website to generate new leads. If you optimize your page for search terms like "free packing checklists for moving house", you can help increase traffic to your site.
It's also a good idea to publish this packing checklist on your social media pages. Some of your followers might share it with a friend who's moving house, which can help boost brand visibility and attract new clients.
Conclusion
Freebies can be a powerful marketing tool. As a real estate agent, you can share free checklists with your clients to help them complete a sale or purchase. However, you might also want to make these checklists available on your website to help you generate new leads.
To recap, here are four real estate checklists for your marketing strategy:
Moving checklists
Home buyers checklists
Final walk-through checklists
Packing checklists
At Jigglar, we offer a large selection of real estate checklists, which you can easily customize so that they align with your branding. Sign up for a free trial today!