How Jigglar came to help agents in over 150+ countries get better at marketing themselves & their listings.
At our core is the dedication to empower our real estate professionals with the tools to create, download, print or post the very best real estate marketing.
We believe all real estate agents, new or experienced, should be able to access and create exceptional marketing material easily.
With Jigglar you can create stunning designs with our editable templates in just a few minutes. It's for single agents or teams of any size. You can quickly customize our templates to your colors and branding and change as much or as little as you like.
The Jigglar difference is that our templates are built to get results. Jigglar is the future of real estate marketing.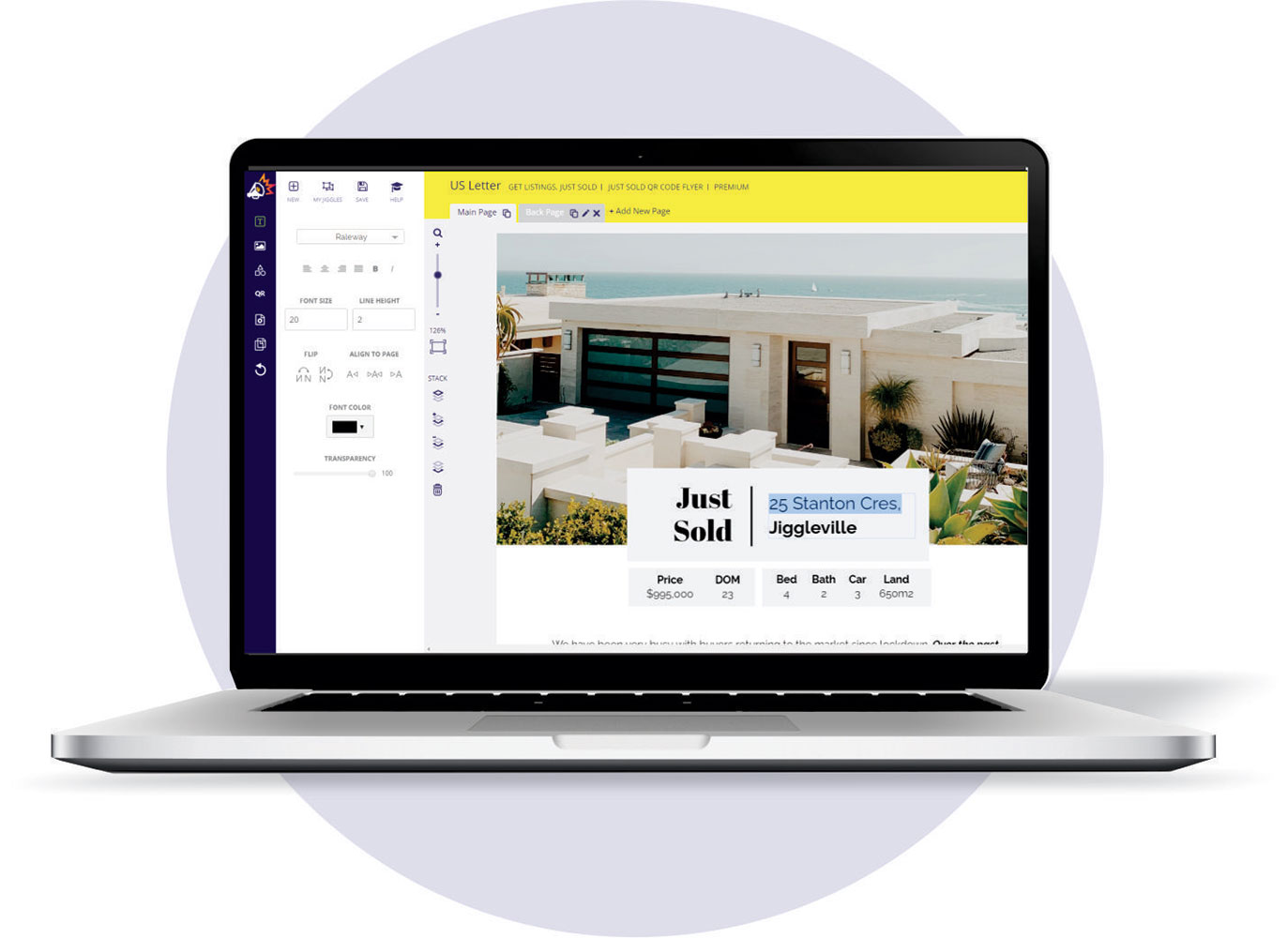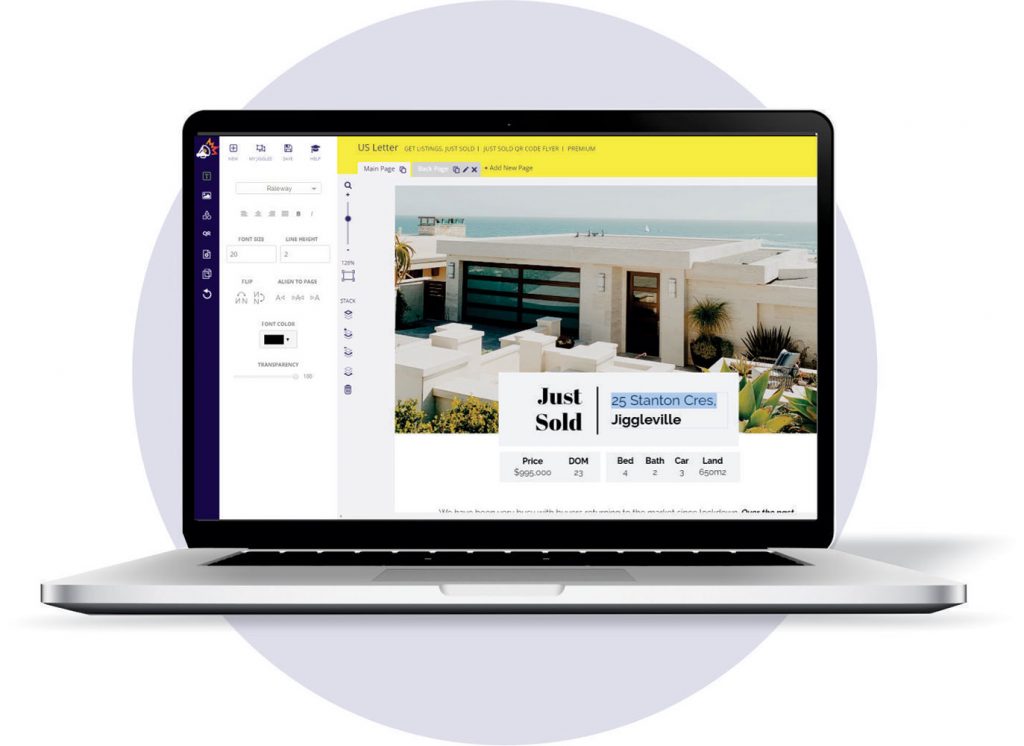 In 2011, we started a members only website called Print Ready Ads to help agents get access to custom marketing flyers. This was the first iteration of what you see as Jigglar today.
We were frustrated by the cost of basic graphic design work and the time taken to complete a marketing piece. We knew there had to be a better way!
In 2017, Jigglar was launched to disrupt the way agents created flyers, reports, stationery and social media marketing. It struck a nerve because we removed the barrier to creating amazing professional graphics and thousands of agents quickly came on board.
Based on the number of downloaded templates, we estimate we have so far saved agents tens of million of dollars on graphic design costs plus millions of hours in production time.
Promote your listing, promote yourself
With Jigglar you can promote your listing any way you want. You can edit a template or get creative and design your own ideas then download, print or post. Our design team works around the clock to make you look awesome regardless of your location, market or brand. Jigglar is like having your own graphic designer and real estate marketing specialist on hand 24/7.
Jigglar is 100% DIY – Saving You Time & Money
From the minute you login to your personal customized dashboard, the marketing world is your oyster and 100% in your control. Upload your images, customize your style and crank out world class marketing to win more listings and make more sales. You don't need to send anything out for editing. Jigglar empowers you to take full control over all your best marketing ideas.



Crank out world class marketing

Win more listings & make more sales
We don't make ads for florists, car dealers or hairdressers. We are pure real estate and because we are real estate agents, we understand what works and what doesn't. We test many of our templates to ensure the best possible direct response rates because we know you're relying on us to get results fast!
Dollars saved on
graphic design
Save time and money while making more sales with our DIY templated real estate marketing solution.
Sign up for your FREE account today.