Secure more listings with our DIY templates
We help thousands of agents worldwide secure more listings with our real estate dedicated marketing templates. Create your own flyers, cards, social posts, listing presentations, reports, newsletters, and more.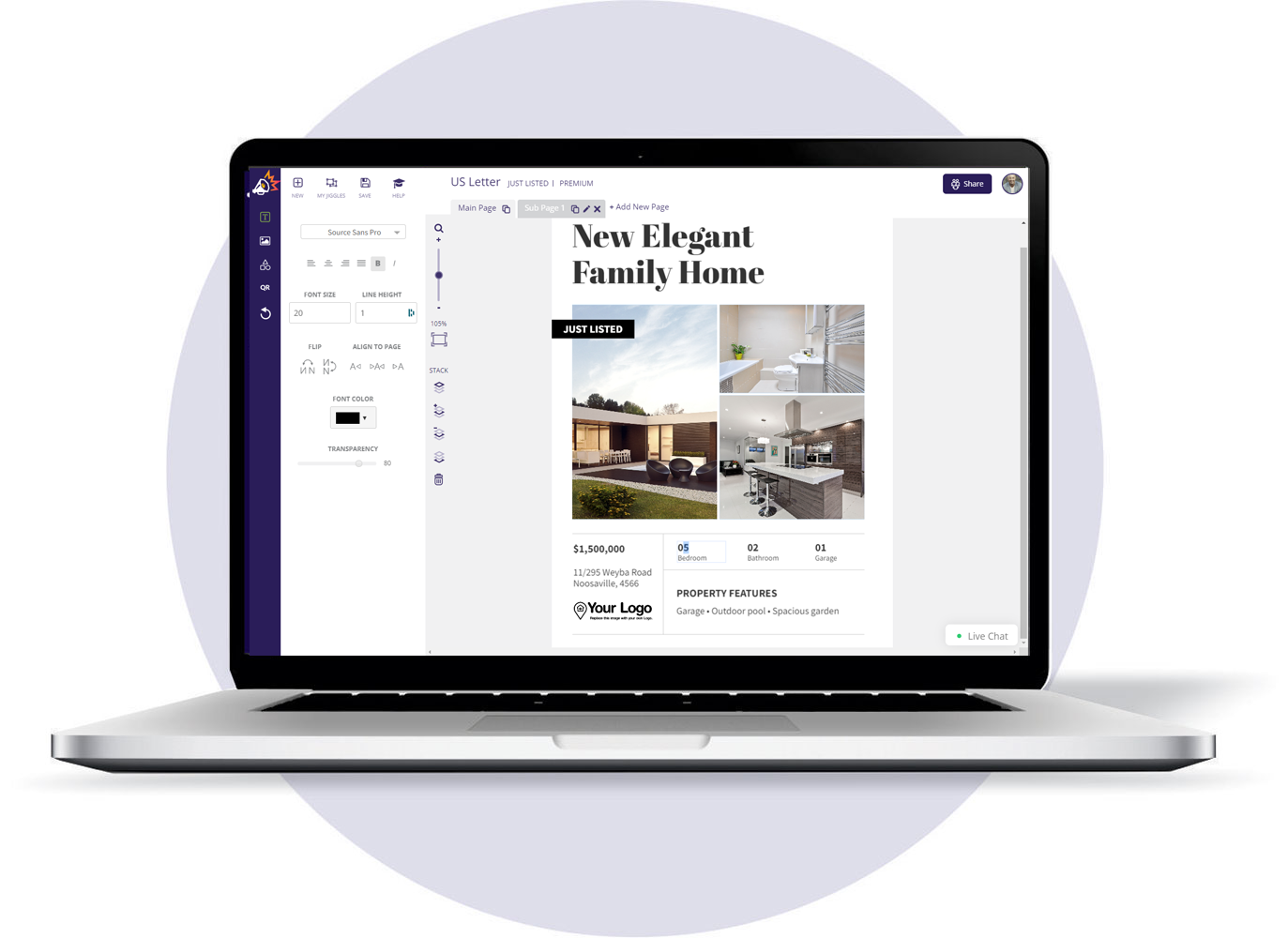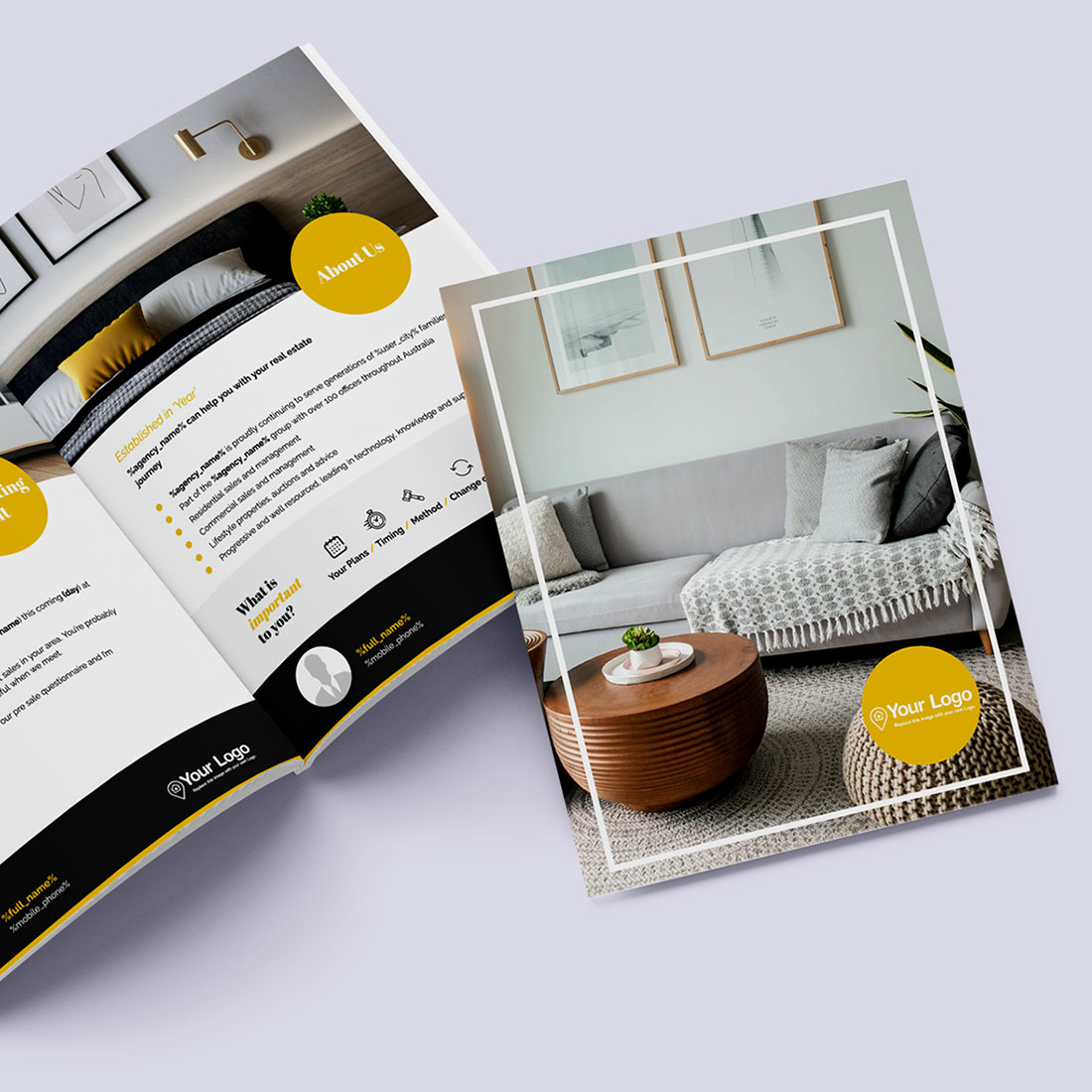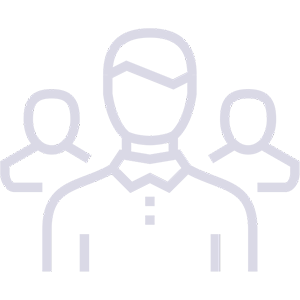 Real estate only templates
Real estate agents want more listings from their marketing, that's why every single one of our templates are real estate specific. Unlike other tools we focus 100% on realtors.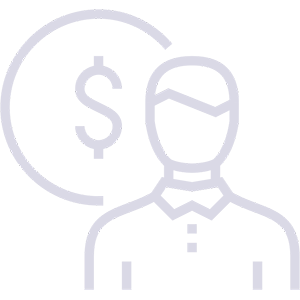 Save money on design
Get a professional result without the professional graphic designer cost. On average, agents save over $1500, or more, in their first month.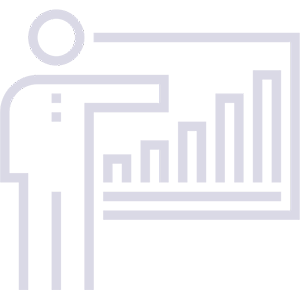 Result driven strategies
Our templates aren't just pretty pictures. Jigglar is packed full of proven real estate strategies to get you more listings and help you grow as a realtor.
Keep your clients informed, entertained and engaged.
Capture, promote and sell your listings using our professionally designed social media templates including posts and stories.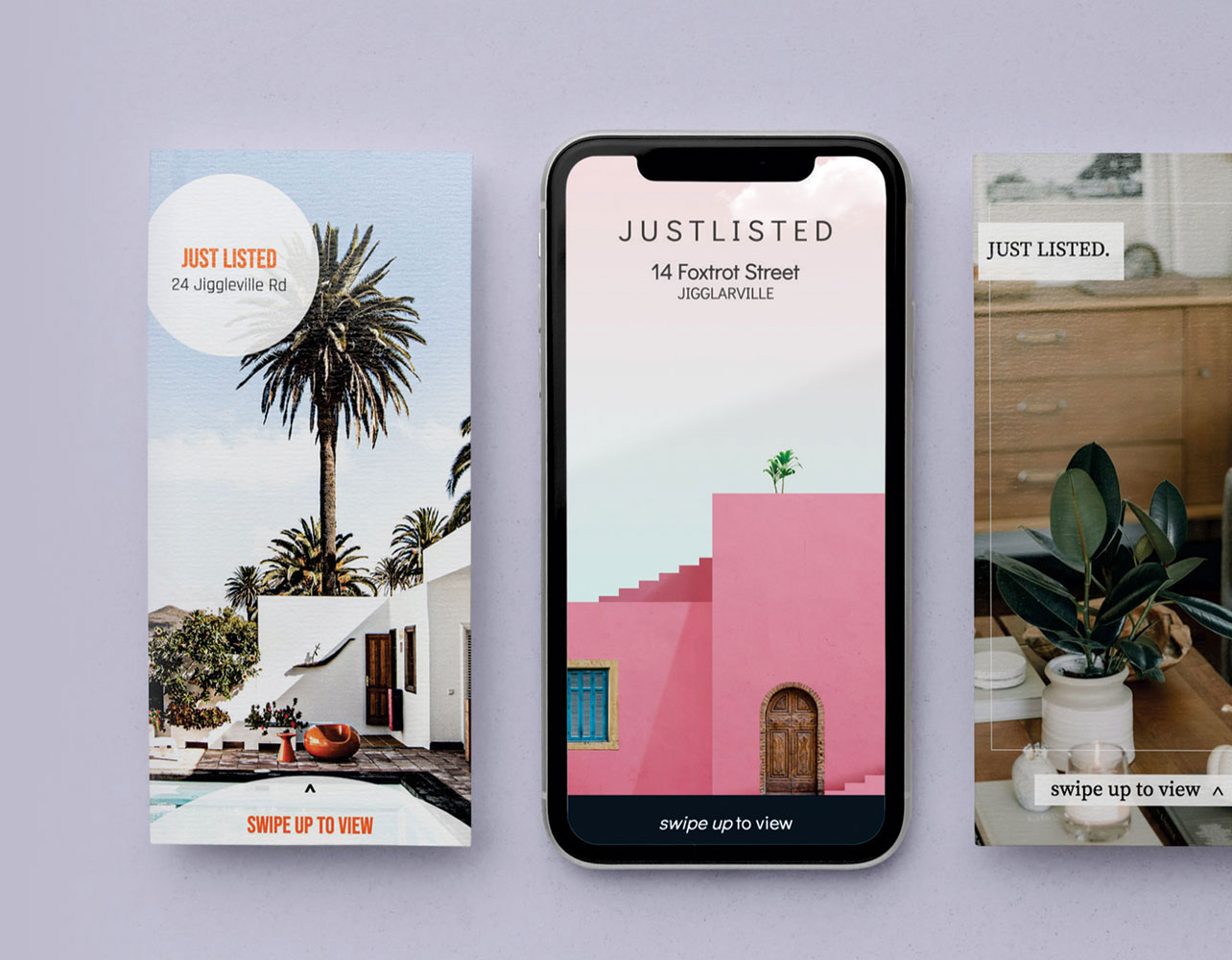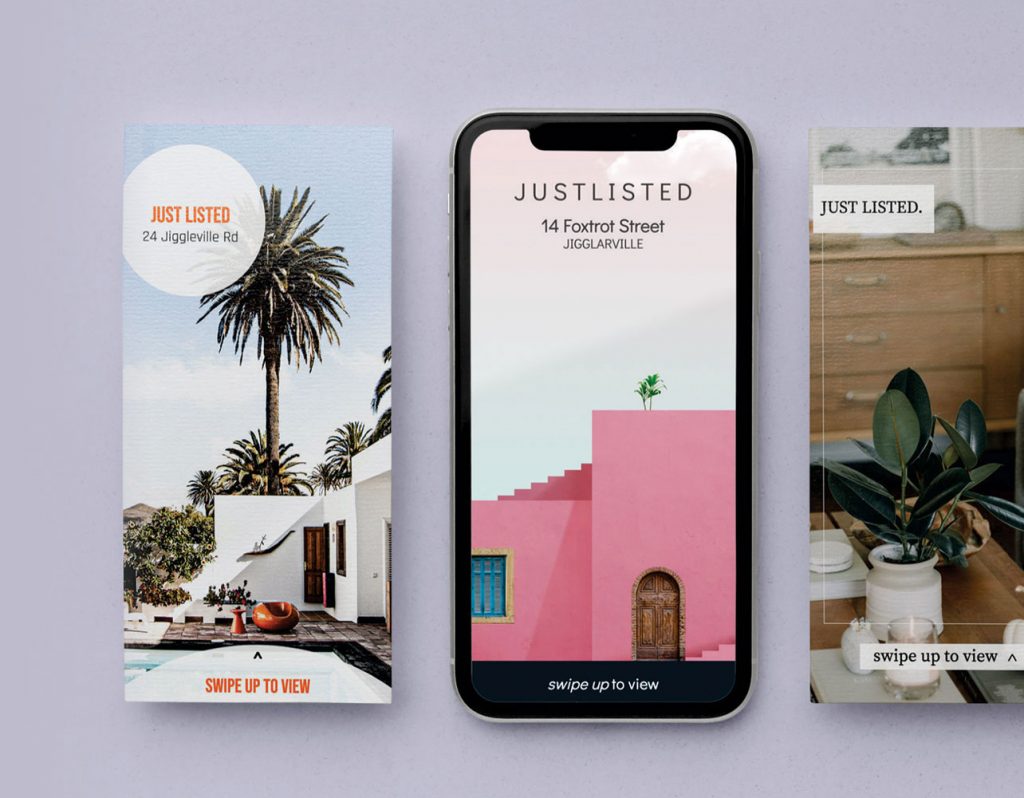 Real Estate Brand Kits Make a good impression.
Give your marketing a consistent look with our amazing Brand Kits. Choose from x3 customer engaging styles.
Everything you need to make the right first impression.
Jigglar has taken care of the design and development cost and even sourced our most effective marketing templates to present you with a selection of Pre-Styled Real Estate Brand Kits. Each Kit has everything you need to launch or update your real estate marketing arsenal
Agents Are Amazed With How Easy It Is To Create With Jigglar
"Love Jigglar. I own the office and am addicted to it. As a graphic designer for 30 years, I really appreciate the designs and the messages. Keep creating the good stuff!"
Dionne Malush Realty One Group McMurray Pennsylvania USA

Templates That Get Results
There's no wedding invites or travel flyers here. We're 100% focused on real estate flyers.

You Can Edit ANY Of The Text!
Every element on the template is editable, so text is changed easily with a few clicks.

Easily add Your Listing Photos
With a few simple clicks you can replace any of the template images with your own property photos.

Get Creative With Shapes
Create background blocks, image containers and striking graphical effects.

Being On-Brand Is Super Easy
With one click you can change all the colours in a real estate flyer template to match your agency profile.

We all make mistakes, just undo!
No matter how hard we try, mistakes will always happen. So when they do just click the "Undo" .

Manual Layer Stacking
Quickly and easily adjust the stacking order of newly added elements within each template.

Need more? Duplicate it.
The ability to duplicate items in your design will save you hours of editing from scratch.

Create & Save Your Work
Create a library of valuable, real estate marketing material and you'll be able to re-use templates when you need.

We're Here To Help You
Live chat and a full knowledge base packed with articles, videos and how-to guides on everything Jigglar. Your Printer Will Love You!
Download Print Ready pdf's, including Bleed and Trim Marks! Your printer will love you!. Pre Loaded Text Fields
Linked data from your account profile straight into the templates, so half the work is already done!
Update brand colours with just one click.
Save time and money by using our simple agency colour profile application. With one click you can apply your corporate colours to any Jigglar template.
Keeping your assets consistent and true to your agency brand is an essential part of successful real estate marketing and securing more listings.
Just some of the many who are using Jigglar