Business cards are an essential part of your marketing. They provide an easy way for potential clients to contact you should they have a query about your service. However, if you've never created real estate agent business cards, you might not know how to get started.
Fortunately, the process is easier than you might think. In fact, you can use our Jigglar templates to create an eye-catching business card without much effort.
In this post, we'll share some tips for designing the perfect real estate business card. Along the way, we'll look at some Jigglar templates you could use. Let's dive in!
1. Include a Professional Portrait
Your real estate business card should contain minimal elements. If you try to fit in multiple photos, you could end up with a messy design.
Therefore, you'll want to stick to one or two photos. One of these should be a portrait image of yourself.
By including a professional portrait, you can personalize your business card and make your brand more recognizable. Fortunately, our Jigglar templates come with placeholders for headshots: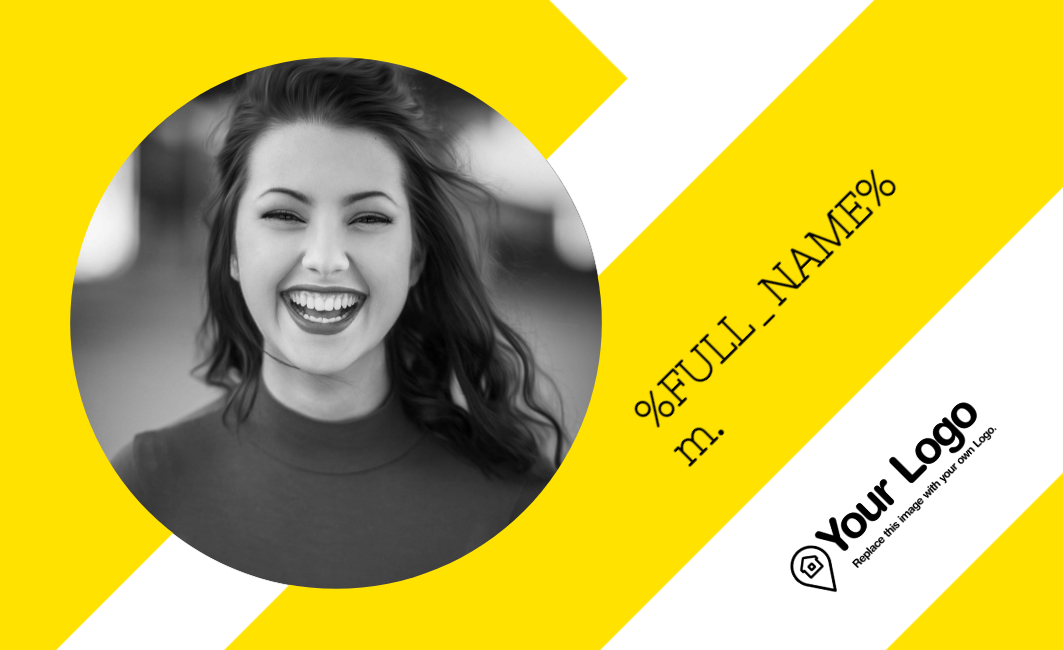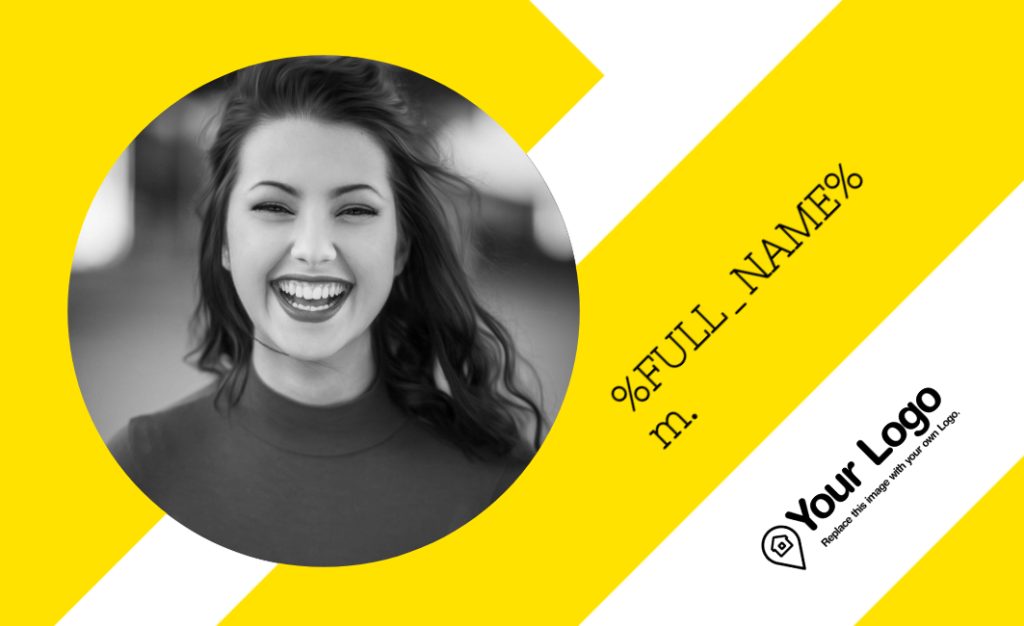 All you have to do is upload your own image. However, you'll want to make sure that it's a high-quality photo. A blurry or pixelated image will make you look unprofessional.
We also recommend that you use an image in which you're smiling at the camera. This could help you seem more approachable and friendly.
2. Provide Your Contact Details
As mentioned earlier, you'll want to avoid having too many elements on your real estate agent business card. Ideally, it should contain the most essential information, including your name and contact details.
One of the reasons to create business cards is to make it easier for people to contact you. If they have their card in their wallets, you're only a phone call or email away.
Additionally, if they're at a social event and they decide to recommend you to a friend, they can simply hand them your business card. This can help you gain new leads.
Our Jigglar business card templates contain a dedicated space for contact details: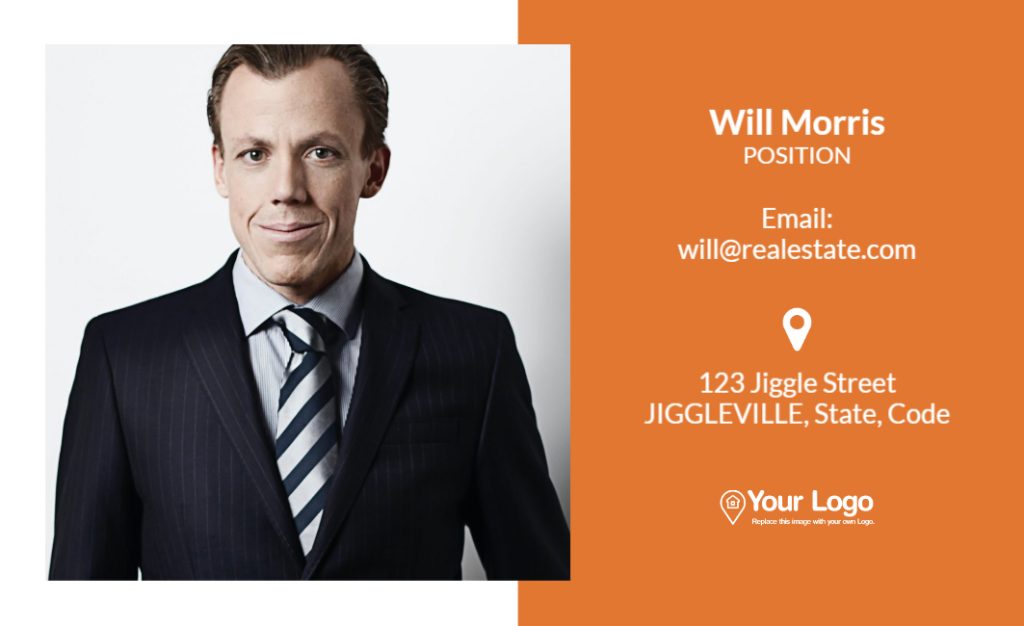 You can easily add your email address, phone number, and office location. Many people will find it more convenient to give you a ring or drop you an email, rather than traveling to your office. Therefore, you'll want to make sure that your number and email address are clearly stated on your business card.
3. Present a Consistent Brand Image
A business card is a marketing document. Therefore, like any other real estate material, you'll want to ensure that it aligns with your brand.
For example, you'll want to use your logo and brand colors. This can help you build brand recognition in your local area.
Just because you use a template to create your real estate agent business cards, it doesn't mean you can't put your own personal touch to the design. With Jigglar, you can customize every aspect of your template, including the typography and colors:
You can also add your own logo: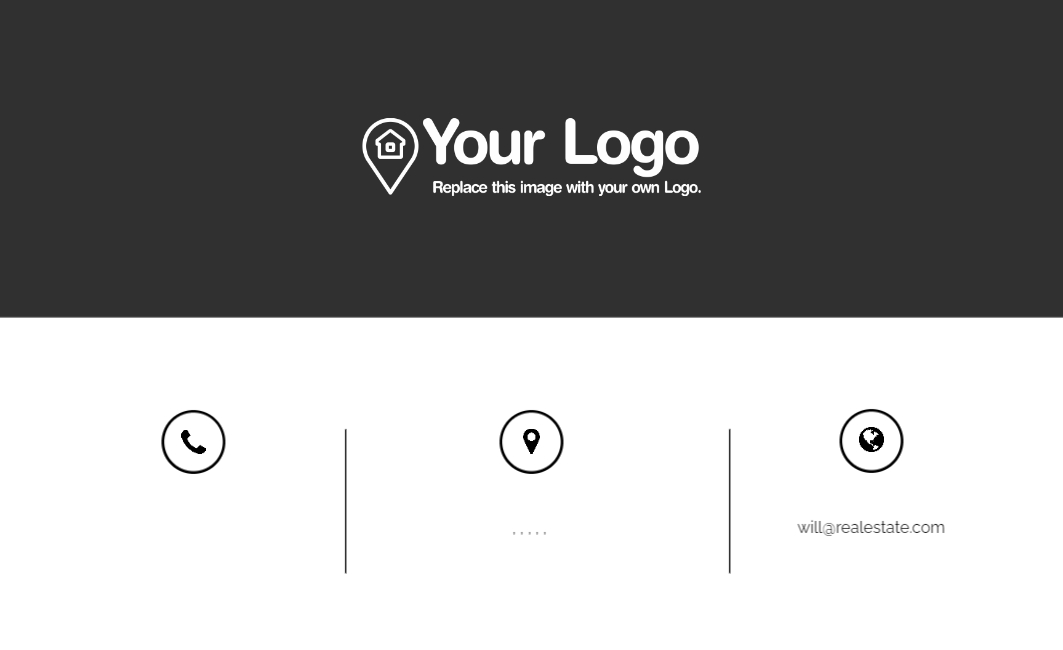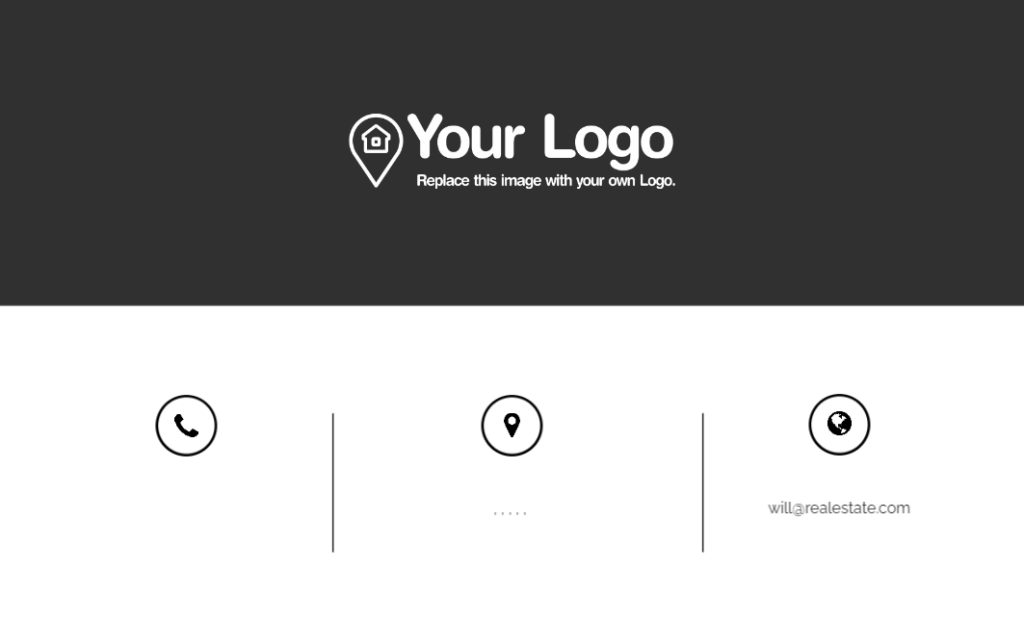 Even if you decide to redesign your business card in the future, or create multiple versions, it's important that you maintain a consistent brand image. For example, you could use the same colors and fonts, but change the layout of the card.
4. Use a Quality Printing Company
Once you've designed the perfect real estate agent business card, you'll want to get it printed. It's important that you place a bulk order so that you always have some cards in stock.
There are several online printing services that you can choose from. Typically, you'll just need to upload your design, select a size, and place your order.
While some of these services offer competitive prices, you'll want to make sure that the quality is good. It might be better to pay a bit more and get more professional-looking cards.
Alternatively, you might want to consider using a physical printing store. Some printers will give you a sample so you can check its quality before placing a bulk order.
Conclusion
A business card is an essential marketing tool. It makes it easier for clients to reach you and share your details with interested parties. Therefore, you'll want to make sure that your business card is neatly designed and contains all essential information.
To recap, here's how to create the perfect real estate agent business card:
Include a professional portrait.
Provide your contact details, including your phone number and email address.
Present a consistent brand image by using your own logo and colors.
Use a quality printing company.
At Jigglar, we offer several templates to help you create real estate agent business cards and other marketing materials. Sign up for a free trial today!