Learning to properly brand yourself can be one of the most crucial yet challenging aspects of being a real estate professional. It's a highly competitive industry, and it can be difficult to figure out how to differentiate yourself from other agents.
However, one strategy you can use is to create a stunning real estate logo to use across all of your marketing content and channels. This can help establish credibility, build trust, and ultimately land you more clients.
In this post, we'll discuss the importance of creating a strong logo for your marketing materials. Then we'll walk you through your options for doing so. Let's jump in!
The Importance of Creating a Strong Real Estate Logo
Running a real estate business is no easy task. It takes a lot of motivation and dedication. To land new clients and establish credibility in your niche, it's essential to have high-quality, professional-looking marketing materials.
A logo is one of the most critical elements of your branding. You include it in everything from your website to business cards to social media flyers. It's also how some clients will recognize and remember your brand.
When it comes to real estate marketing, your logo is essentially your signature. You can incorporate it into various materials and content to help personalize your materials.
How to Create a Real Estate Logo for Your Marketing Materials (3 Key Tips)
Now that we understand why a logo is so important, it's time to look at how to go about creating one. Below are three key options and tips you can utilize for designing and using a real estate logo in your marketing materials.
1. Hire a Web Designer
If you don't have any experience with design or branding, your best option may be to hire a professional. This can help ensure that your logo is aesthetically pleasing and meets your criteria. It can also eliminate the need to spend unnecessary time and energy figuring out graphic design tools.
There are many places you can use to find credible web designers, regardless of your budget. For example, you can look into web design agencies that offer logo creation services.
If you're looking for something inexpensive, you can also check out freelance marketplace websites such as Fiverr:
Here, you can explore a variety of web design professionals, their portfolios, and fees. When you find one that you like, you can explain what you're looking for in a logo and help them better understand the project's scope.
Most Fiverr web designers have a relatively fast turnaround. Typically, they'll send you a mockup and ask for any feedback or edits you want them to implement. When you're satisfied and approve the final design, you'll receive the logo in multiple file formats and sizes. Then you can use it in your marketing materials as you please.
2. Create Your Own Logo
If you have design experience and want to create your own real estate logo, you can use a platform such as Canva: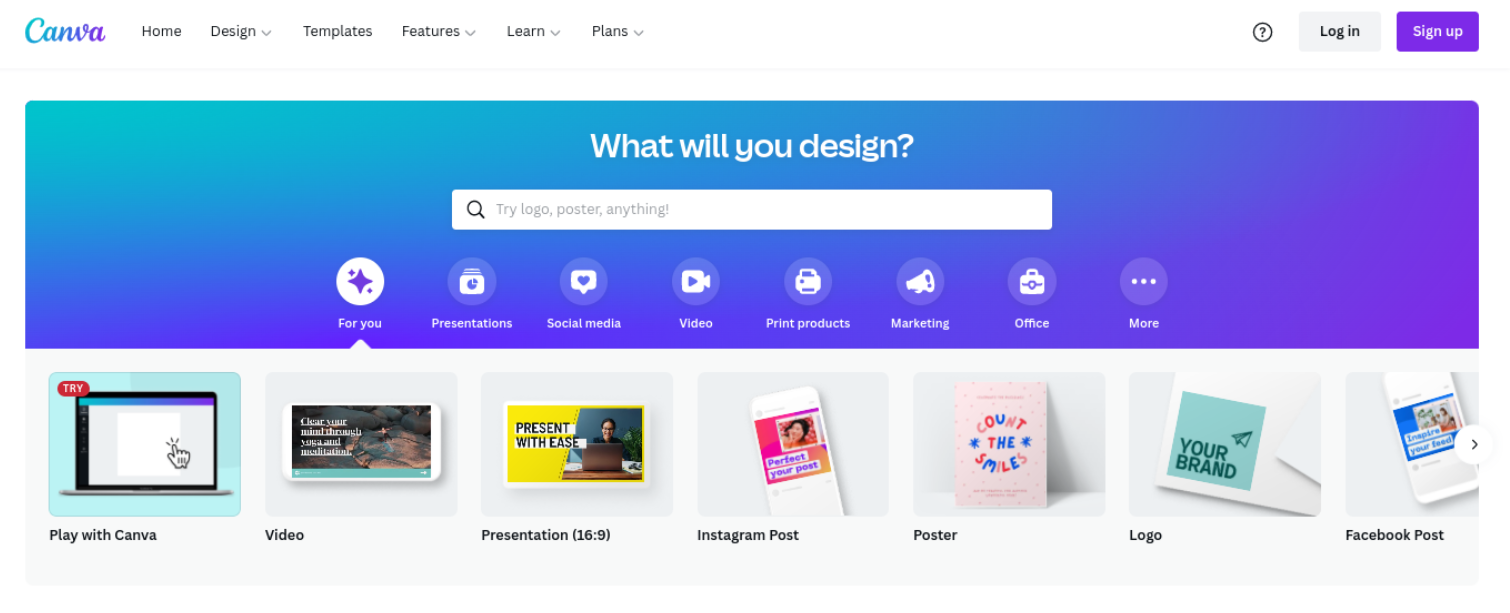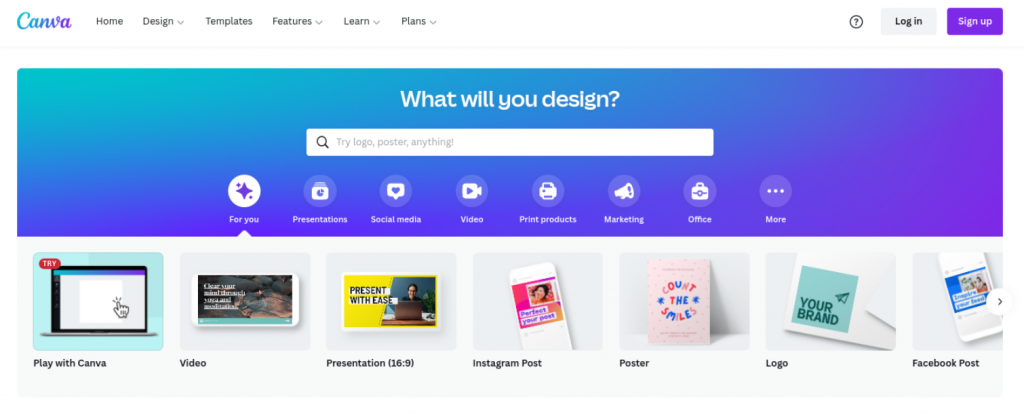 This freemium tool lets you create various marketing-related materials, such as social media ads, posters, and website graphics. You can also use it to build a logo for free (or relatively cheap).
After you sign up for an account, you can click on Logo on the homepage. Then you can choose from a collection of templates to base yours off of. You can also search by certain cateogries, such as "real estate":
After you select the design you want to use, you can click on any element of it to customize it to your liking. When you're done, you can select the Download button in the top right-hand corner to save it.
3. Upload Your Real Estate Logo to Your Marketing Templates
With your logo created, the only thing left to do is to add it to your marketing materials. At Jigglar, we offer thousands of real estate templates that can be used for flyers, postcards, social media posts, and more.
We make customizing and using the template editor as simple as possible. Once logged into your account, you can browse the selection of templates from your Jigglar dashboard:
When you find one you like, select Open to launch the editor interface. Most of the templates already have a logo placeholder. You can click on it within the editor and delete it. Next, click on the Image Tool to the left side of the screen to add a new image:
Select Click to Upload, then choose your logo image file. This will add your logo to your Jigglar media library. Once inserted, you can modify and adjust it as necessary:
When you're done adding your real estate logo to your marketing material, you can click on Save. Then you can download and use your Jigglar template across all of your channels!
Conclusion
Your logo is a significant part of your real estate branding. Therefore, it's important to design one that you're proud of and can easily incorporate into your flyers and other marketing materials. Fortunately, there are various methods you can use to make this happen.
As we discussed in this post, there are three key tips you can use for creating a logo and using it in your real estate marketing materials:
Hire a web designer through an online agency or freelance marketplace such as Fiverr.
Create your own logo using a platform such as Canva.
Easily add your logo to marketing materials using Jigglar templates.
Ready to get started with adding your logo to your marketing materials? Sign up for a free Jigglar trial account to get access to our extensive library of real estate templates!