Marketing material can help you increase brand awareness. However, if you don't have a strong logo, potential clients might not be able to identify your business so easily.
Fortunately, there are many effective ways to use your real estate logo. For instance, you can add it to your images, banners, flyers, and more. Additionally, our Jigglar tool enables you to customize your logo to suit your needs.
In this post, we'll explain the benefits of a strong logo. Then, we'll go into the importance of using it on your platforms and marketing documents, and share some tips for doing so. Let's dive in!
The Benefits of a Strong Logo
Your logo is an essential part of your business. It represents your brand and helps spread awareness of your services. According to Renderforest, 75 percent of people recognize a brand by its logo.
There are many other benefits of having a strong logo. For example, it can help make your company name more memorable. It can also help you increase brand credibility and trust, and draw more people to your business.
However, having a recognizable logo is not enough. You'll also need to know how to incorporate it into your marketing materials.
The Importance of Using Your Real Estate Logo in Marketing Materials
There are many reasons to include your real estate logo in your marketing material. For starters, it can encourage potential customers to get to know you better and helps distinguish you from the competition.
Additionally, it can help you increase brand awareness and establish a strong presence in the real estate industry. When people come across your logo, they'll immediately associate it with your agency.
Jigglar makes it very easy to use logos in marketing materials. To get started, simply choose a template from our library: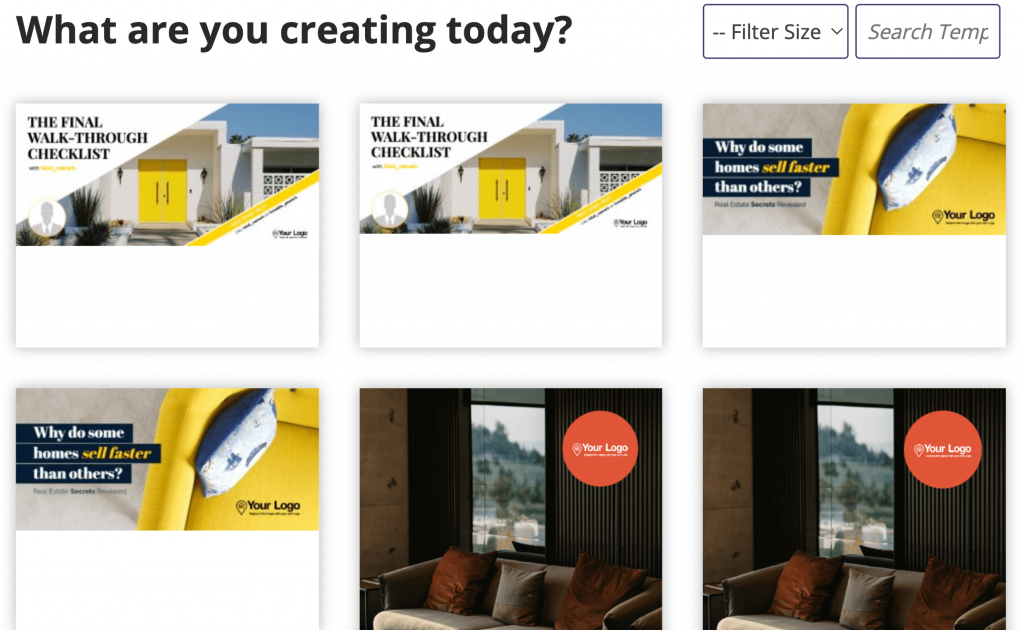 Then, upload your logo into the media library and add it to your template: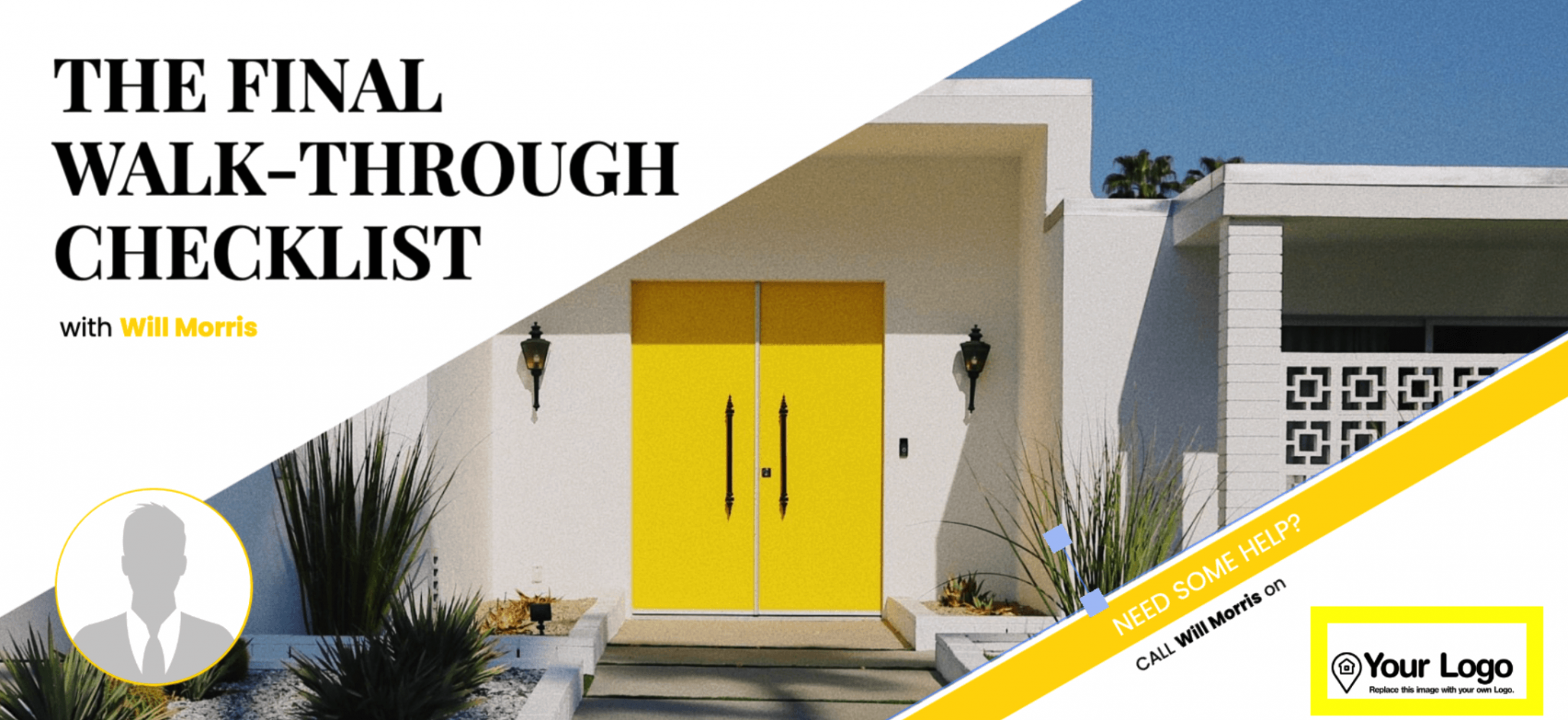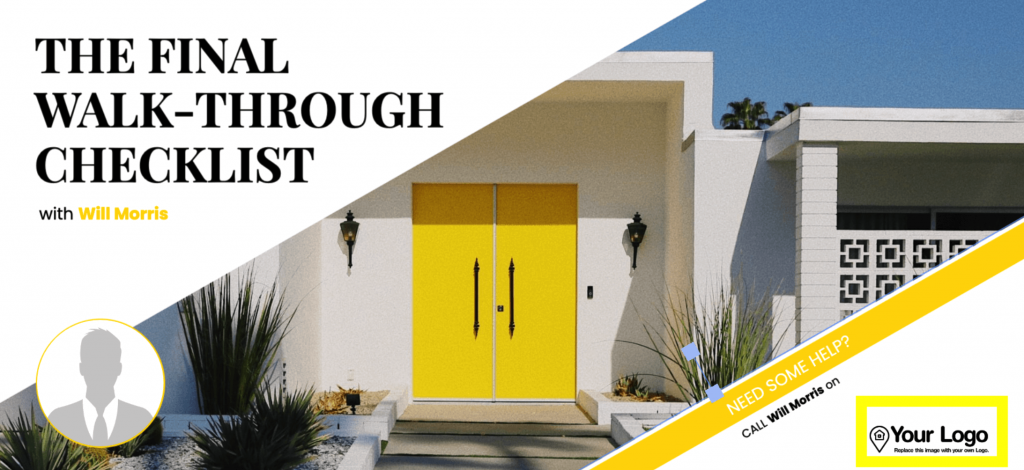 You can then customize the logo so that it fits nicely into the document. For instance, you can resize it to make it larger and more prominent.
How to Incorporate Your Real Estate Logo Into Your Marketing (3 Tips)
Now that you know why having a strong logo is important to your business, let's take a look at how to put it to use. Here are three tips to help you incorporate your real estate logo into your marketing content.
1. Include It in Infographics
Infographics are an effective tool for relaying information to potential clients. They help you display data such as rental statistics and median house prices in a user-friendly and visually interesting format.
Jigglar has numerous pre-made infographic templates that you can customize to your liking: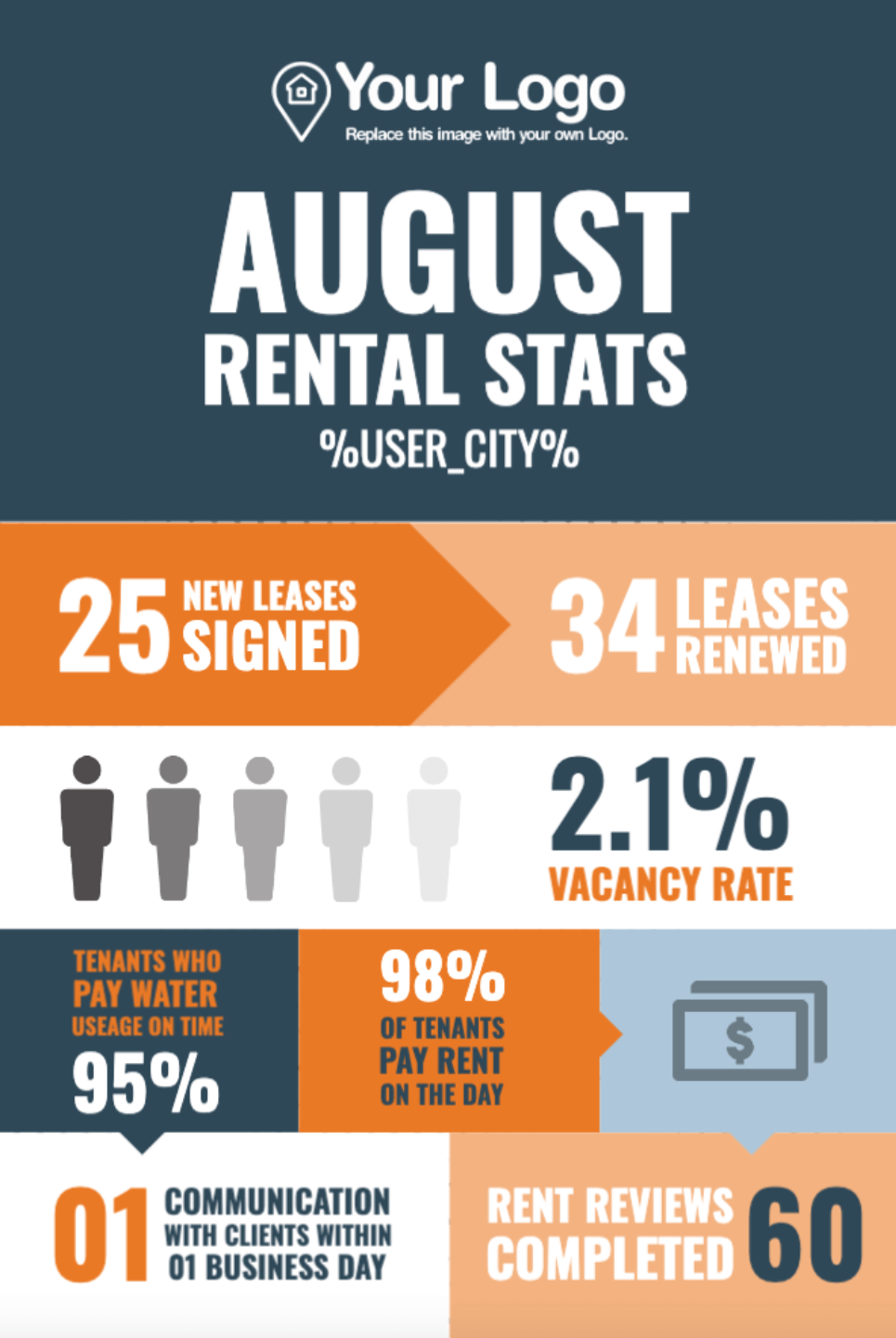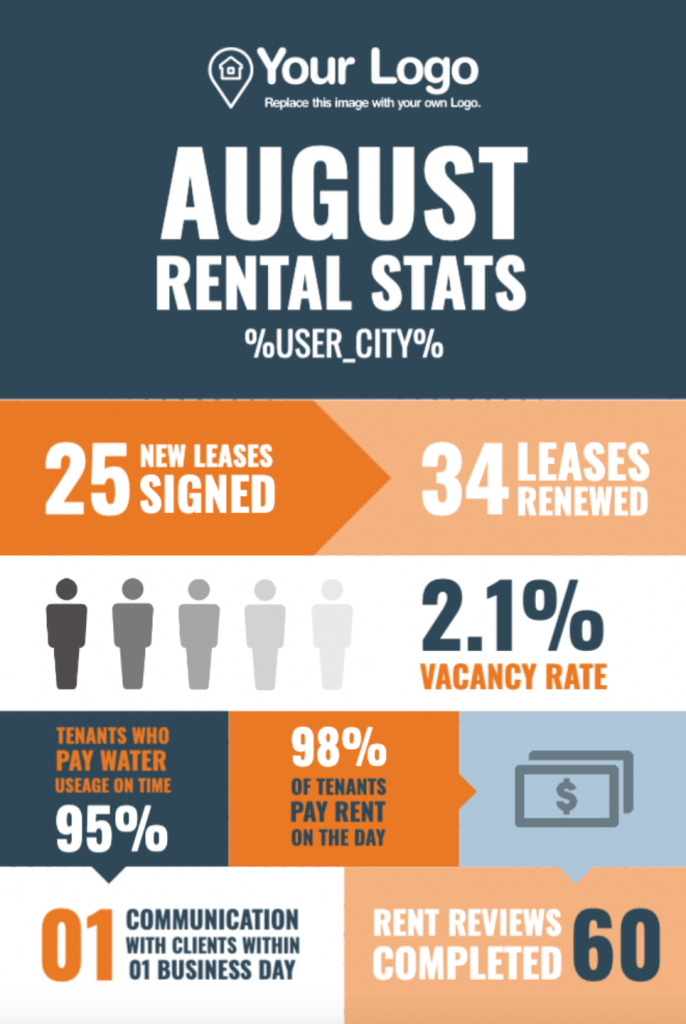 You can then use these infographics however you like. For example, you can share them on your social media channels and website, or print them and distribute them at viewings and presentations.
Adding your logo to your real estate infographics can help you communicate important information to your clients while enhancing brand awareness. We recommend that you place it at the top of the graphic where people can easily see it.
2. Create a Calendar
Distributing free calendars as part of your marketing campaign offers potential buyers physical material that they can use. You can add your logo on every page in the calendar. That way, clients can have your business in mind if they hang it in their office.
Jigglar has many calendar templates to choose from, such as Pelican, Blackboard, and Palm: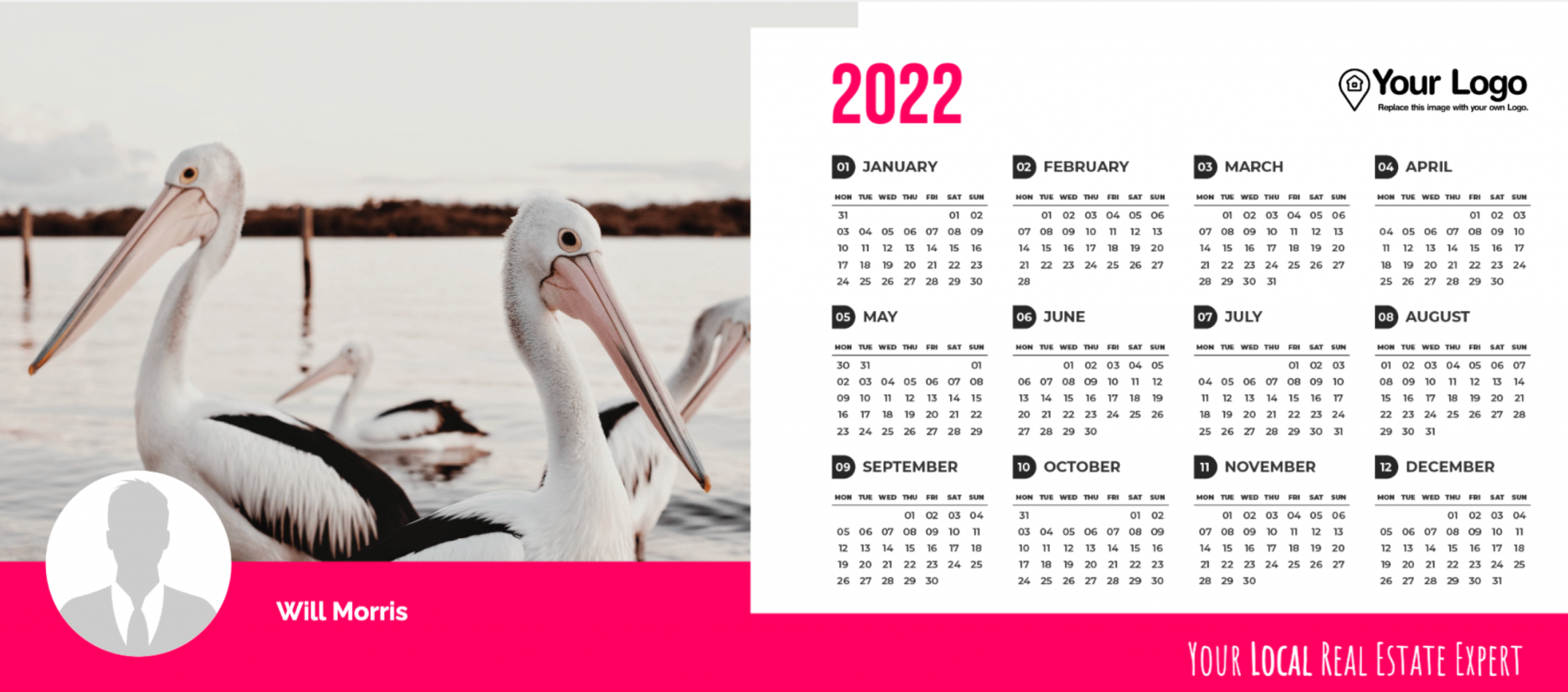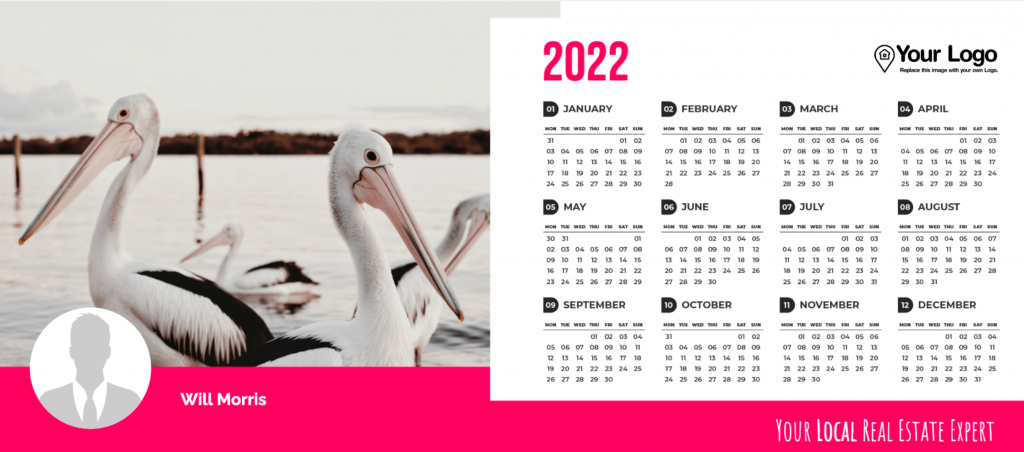 You can select a design that works best for your real estate business. You can then add your logo to the cover and on the footer or header of every page.
It's also a good idea to include your website or contact address below the logo. This will make it easier for people to find your details and get in touch with you.
3. Put It on Your Social Media Material
Social media is an essential part of your marketing strategy. However, if your posts aren't branded with your logo, you could be missing out on the opportunity to establish a strong online presence.
You'll find several social media templates at Jigglar, including Facebook posts, Instagram images, and more: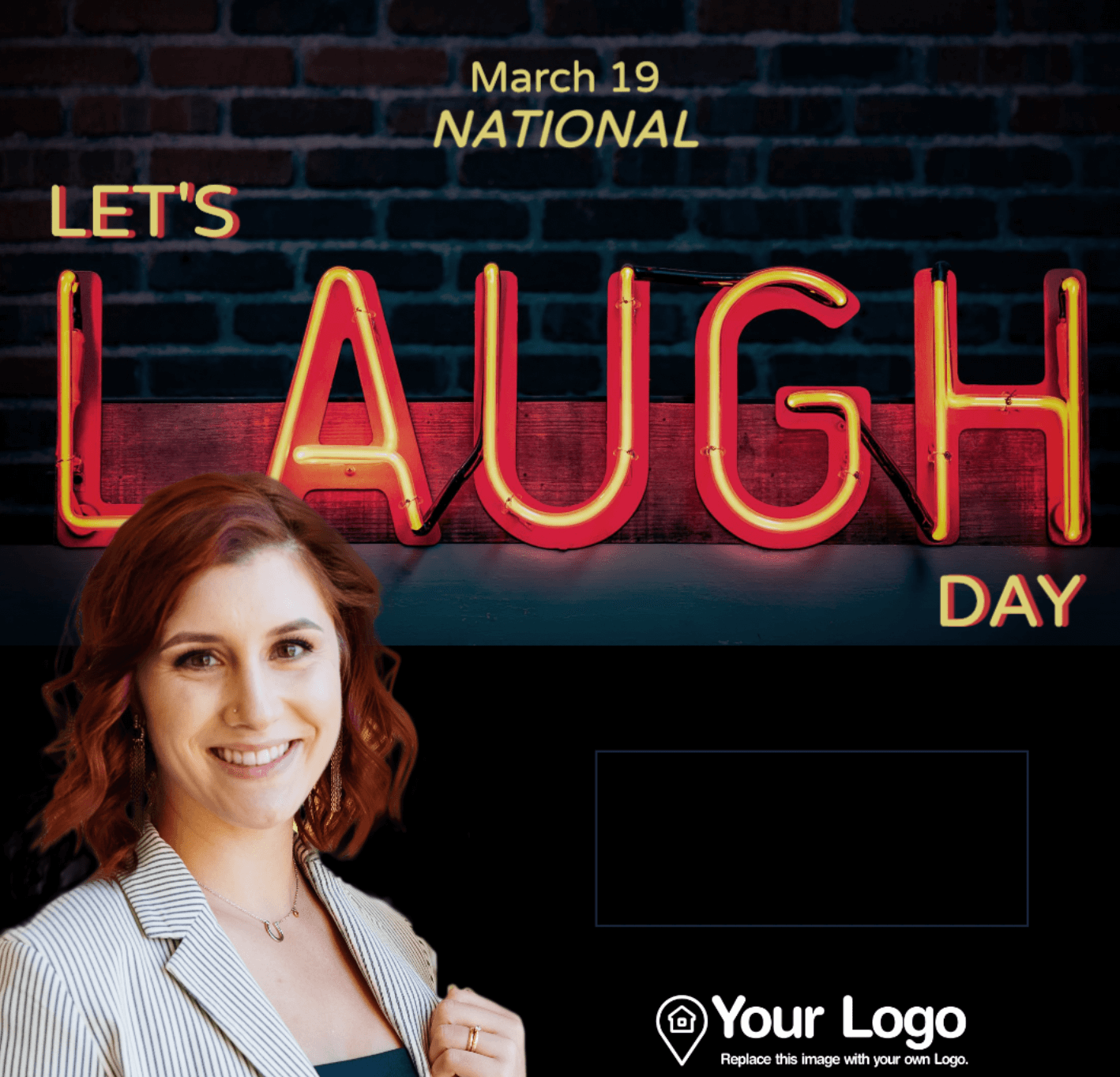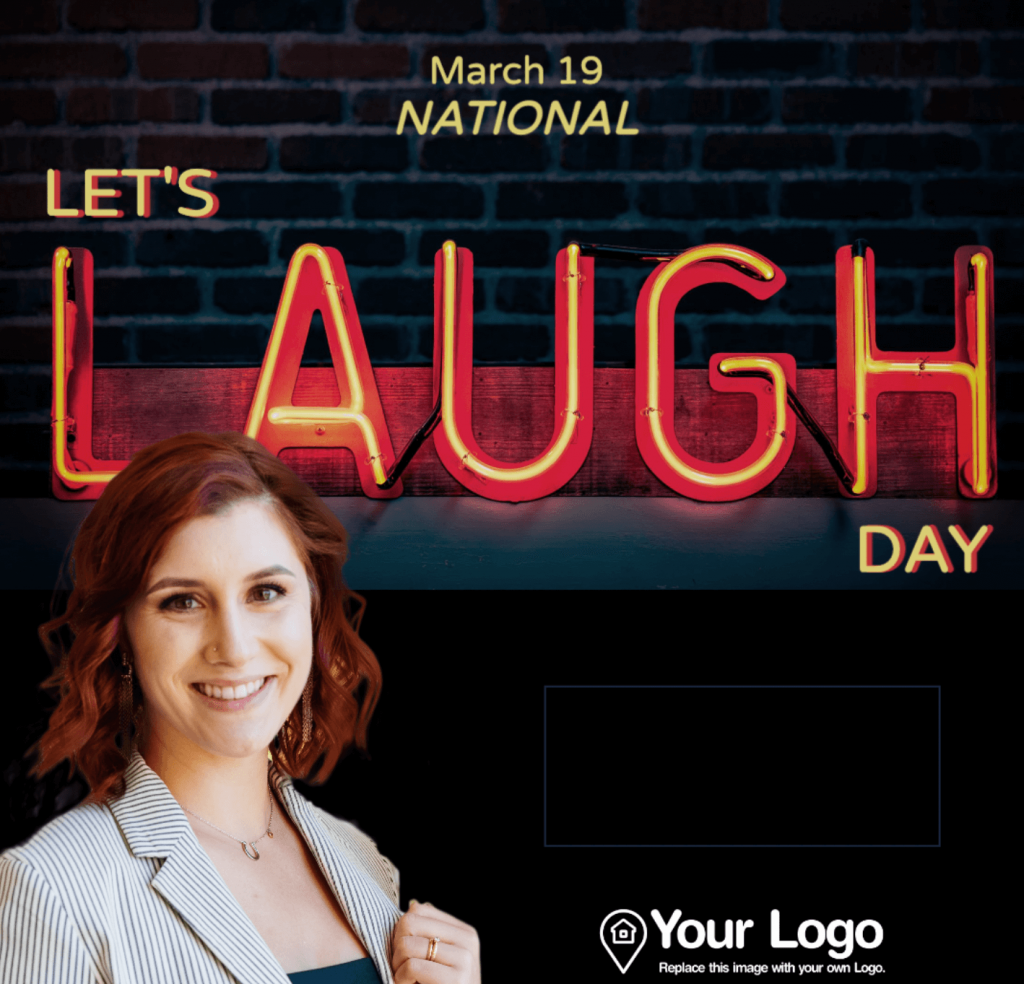 These templates are designed to help you market your services on different channels. You can then customize them so that your logo stands out, even when users view your posts on smaller screens. Additionally, you'll want to choose your colors and photos wisely so that they don't overshadow your logo.
Conclusion
Using your logo on your marketing materials is essential for brand recognition. Jigglar lets you add your logo to a variety of templates, including social media images, flyers, and more. This can give your real estate company credibility and help spread brand awareness in a competitive industry.
To recap, here are three effective ways to use your real estate logo in your marketing material:
Create infographics for homebuyers and share them on your website or social media pages.
Distribute calendars with your company logo so that you can have your real estate business in front of your client's eyes.
Stick your logo on your social media posts when you publish content on your channels.
Are you ready to try out Jigglar for yourself? Sign up for free and get to work on your real estate marketing content!