Coming up with new marketing content for social media can be a full-time job. Facebook can help you collect a lot of leads for your real estate business, but only if you're constantly engaging with your audience. Sometimes, though, inspiration just won't strike.
Instead of waiting for inspiration to come, you can take a look at Jigglar's real estate quotes for Facebook. There's a whole world of designs you can use – all but ready to go – based real estate which you can use to promote your business.
In this article, we'll show you ten of those real estate quotes for Facebook posts. Let's jump right in!
1. Our Opens Are Open Again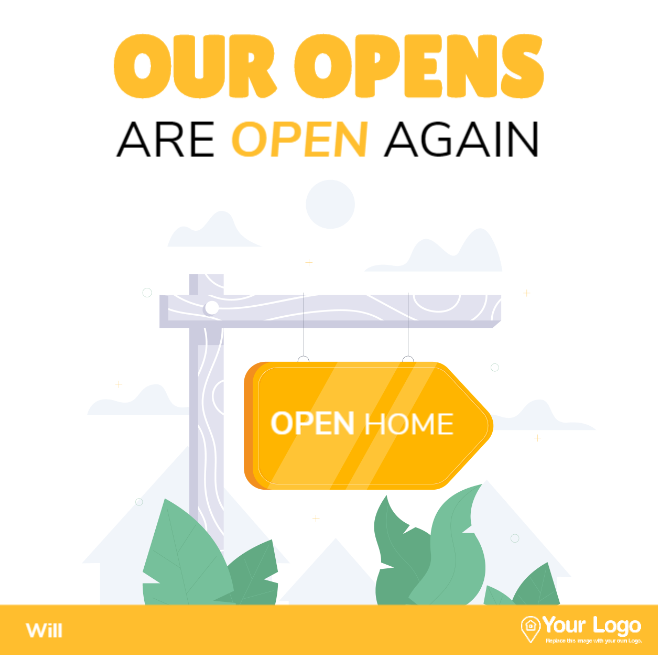 The pandemic means that it wasn't possible to hold open houses for a lot of properties. If you have houses that are not getting the attention you need, this flyer tells your followers now is the time to go for a visit.
2. Special Thanks to Our Frontline Workers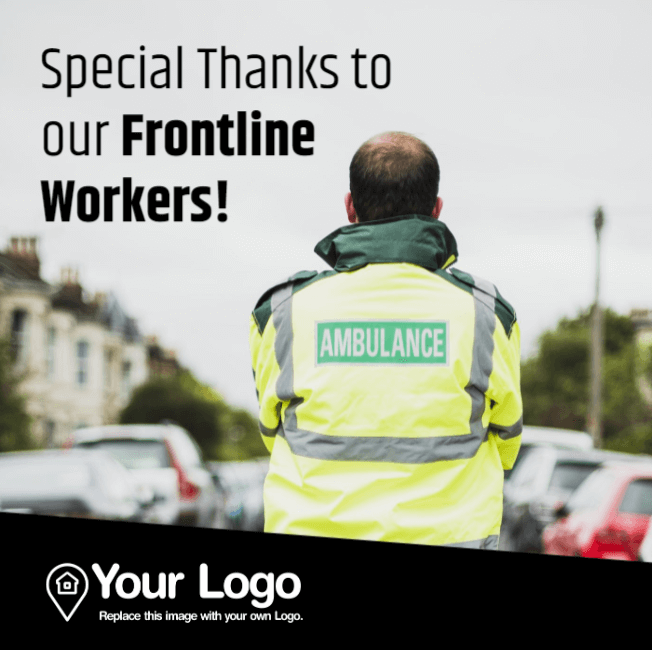 The workers on the frontlines of the pandemic deserve all our respect. Sometimes, your Facebook posts don't need to be about marketing. With this Facebook post template, you can encourage your audience to share their support for those that risk everything for us.
3. Not All Heroes Wear Capes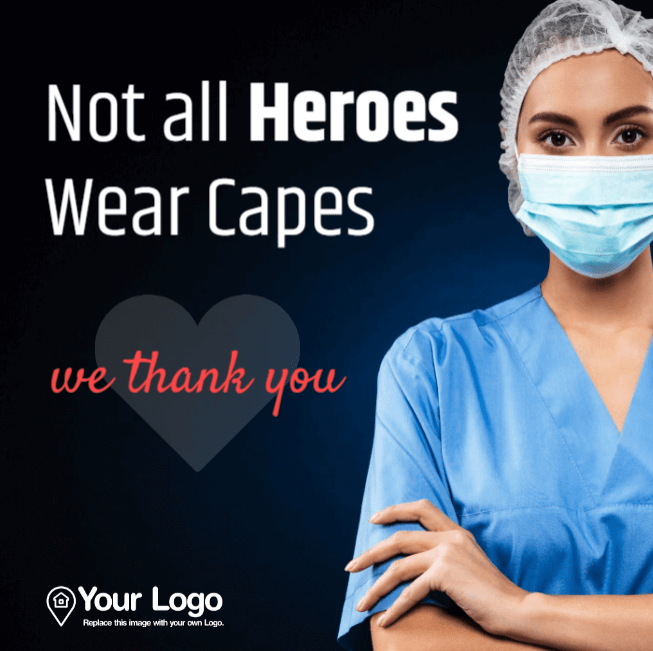 Medical workers are among the most affected by the pandemic due to the nature of their work. A lot of your Facebook audience probably have friends or family that work in healthcare and with this template, you can share in celebrating them.
4. I'm Ready, Are You?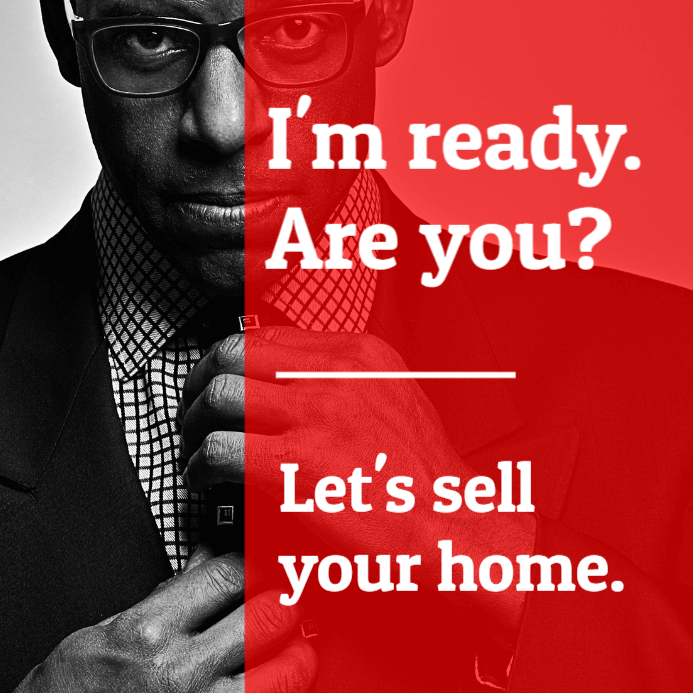 Some people probably follow your real estate business on Facebook because they're considering selling their homes. However, there's a big leap involved from consideration to putting a house on the market. Sometimes, all those people need is a little push, which this design helps you provide.
5. Event Quotes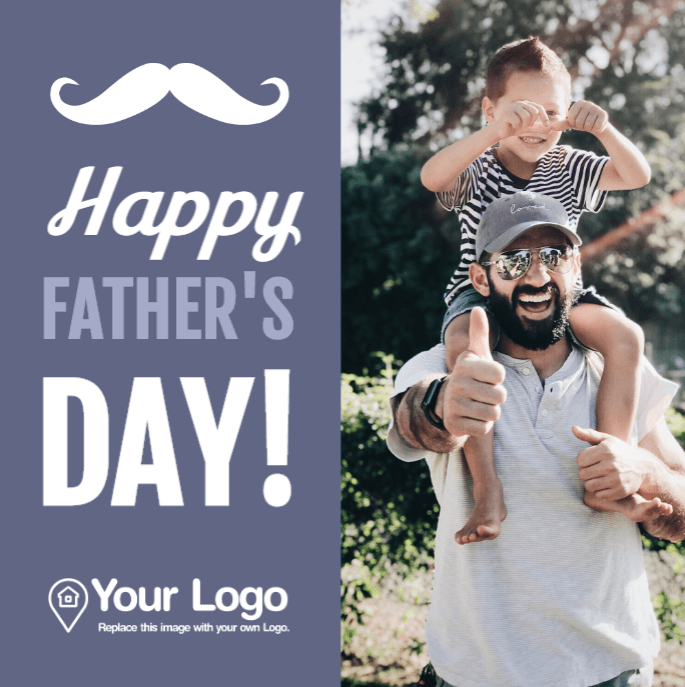 What sounds better than celebrating Father's Day in your new home's backyard with the grill sizzling in the background? For a lot of your Facebook followers, that's the dream. With this design, you can celebrate all the dads among your followers and remind them a new home is just a few steps away.
Father's day messages aren't all you can find if you use Jigglar, though. We also have real estate quotes for Facebook covering all the important events you can imagine. That includes Easter, Christmas, and of course, Mother's Day:


Posts around special holidays can get a lot of engagement on Facebook. Don't be shy to take a look at the calendar if you're having trouble coming up with new ideas!
6. Rental Stats In Your Area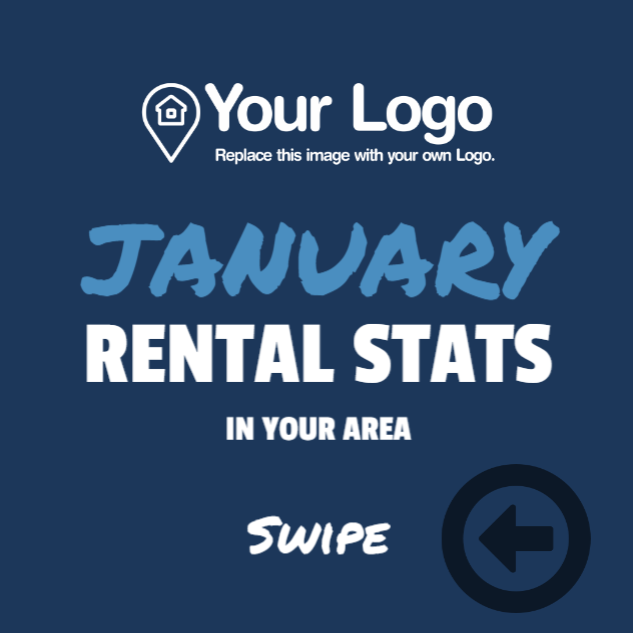 Swipable designs are perfect for social media posts. With this template, you can get users excited about the idea of renting by providing them with access to real-life numbers.
By giving them a look at the data, you might be able to interest some users who weren't quite ready to take the leap and rent their dream property.
7. Testimonials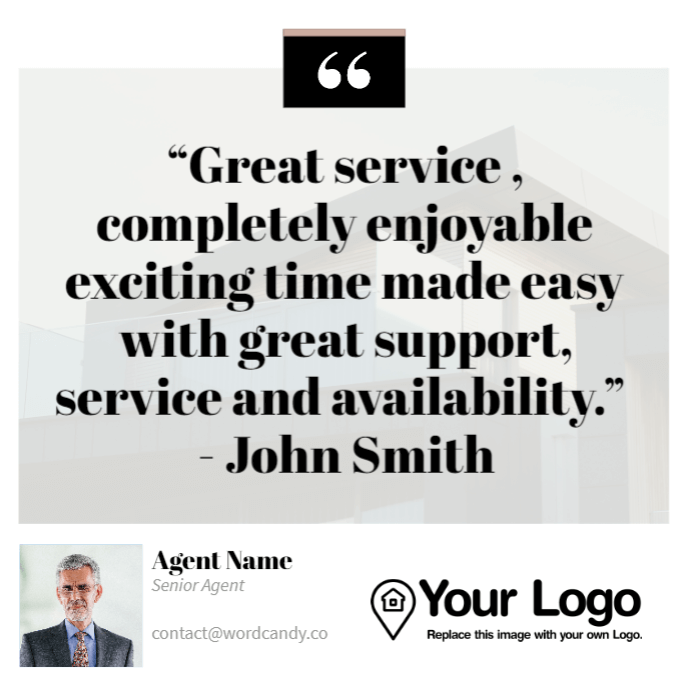 The most powerful quotes you can share with your Facebook audience come from real people who have done business with you before.
A single positive review of your business can go a long way towards convincing new buyers and sellers to use your services. The more people you deal with, the more likely it you'll get those glowing reviews!
8. The Biggest Home Seller Mistakes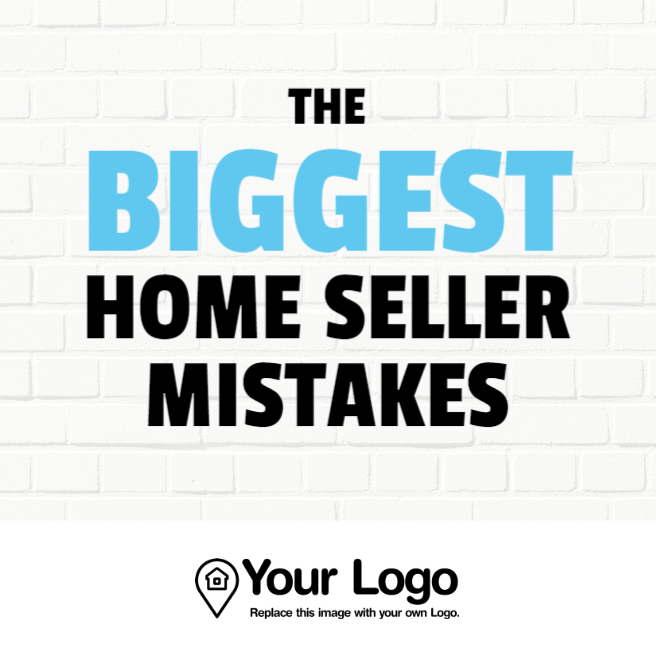 Informational posts have the potential to do great among your Facebook followers. By providing users with the tools they need to make informed decisions, you can encourage discussion and build trust.
Captions such as "The Biggest Home Seller Mistakes" are bound to draw a lot of attention, which you can capitalize to promote your services.
9. We're Being Contact Conscious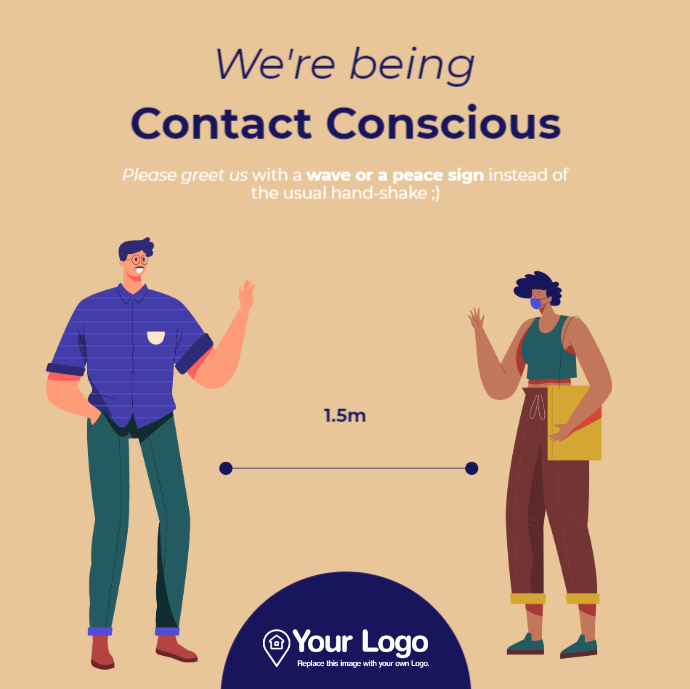 A lot of potential buyers may be putting off home visits or tours right now because they're concerned about their health. That's only natural, so it's important you let your audience know that you take every measure possible to protect them and your team (including social distancing!).
10. No Open Homes But We Have Other Ways to Get You Sold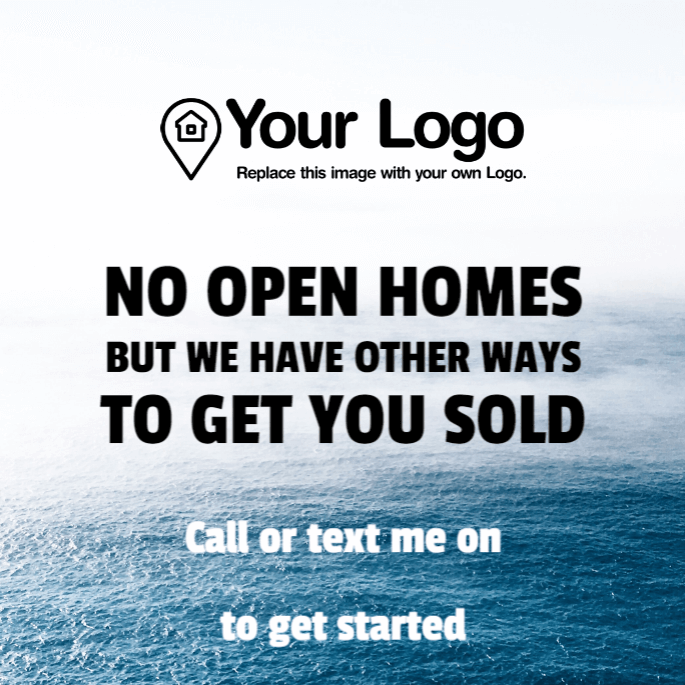 Just as with buyers, some sellers might be feeling hesitant about having people come in to see their houses. As their real estate agent, it's your job to adapt to your client's concerns.
For example, you can offer virtual tours instead of traditional open houses. There are a lot of options available and this design helps inform sellers about that fact!
Conclusion
Ideally, you should be posting on Facebook at least three times per week to maximize engagement. Keeping up with that level of content production is no easy feat, though. One way to ease that burden is to leverage Jigglar's library of real estate quotes for Facebook posts to keep your users happy.
Are you ready to check out all the real estate designs that Jigglar has to offer? Try the service for free!