The goal of any open house is to get as many visitors as possible. That can only happen if you're proactive when it comes to advertising. Checking out some amazing open house advertising examples will show you precisely what you need to do to make your next event a success.
In this article, we're going to show you seven outstanding open house advertising examples and templates from the Jigglar archives. You can use and customize any of these templates for your next open house, so let's go ahead and check them out!
1. Simple Open House Facebook Ad
If you use Facebook to promote open houses through your real estate profile, this post template should be right up your alley: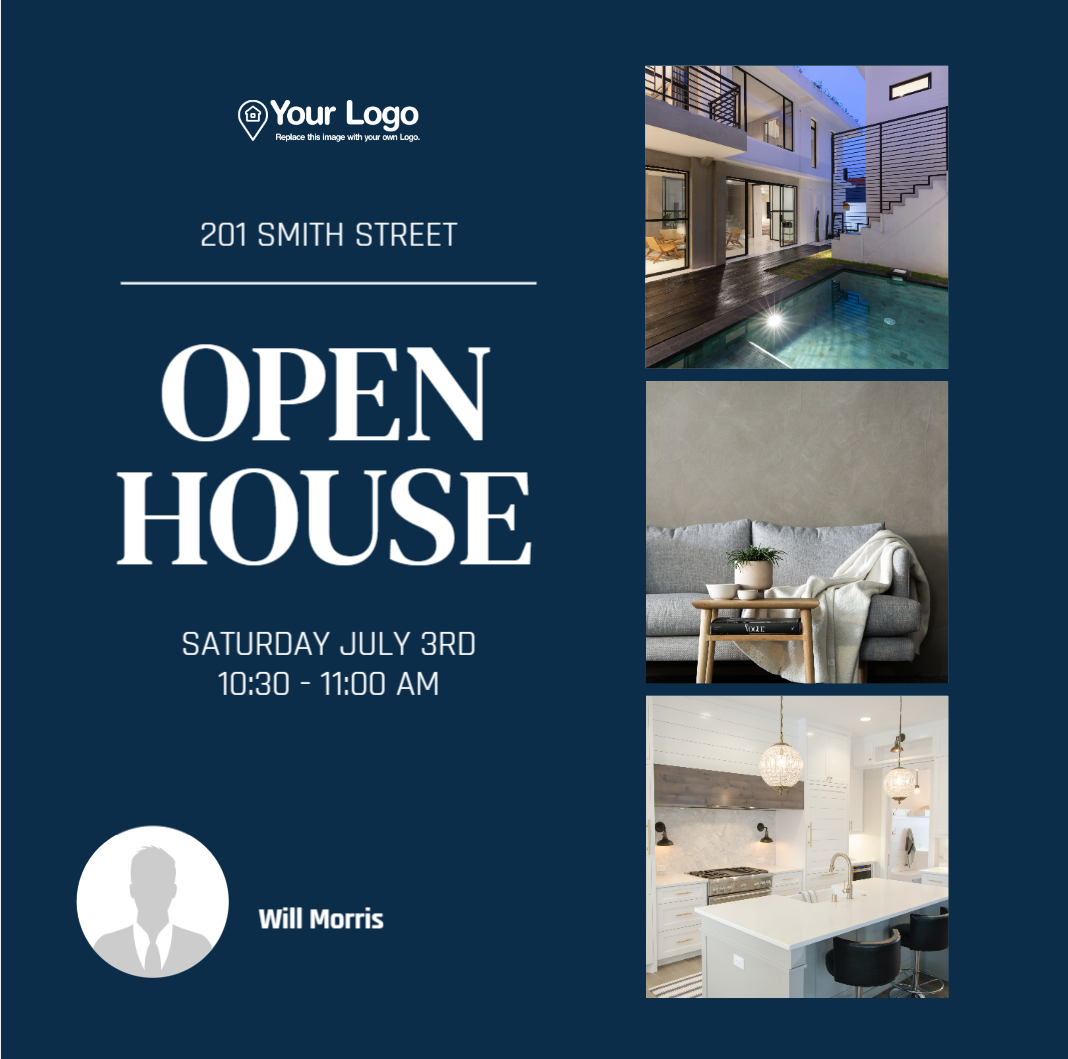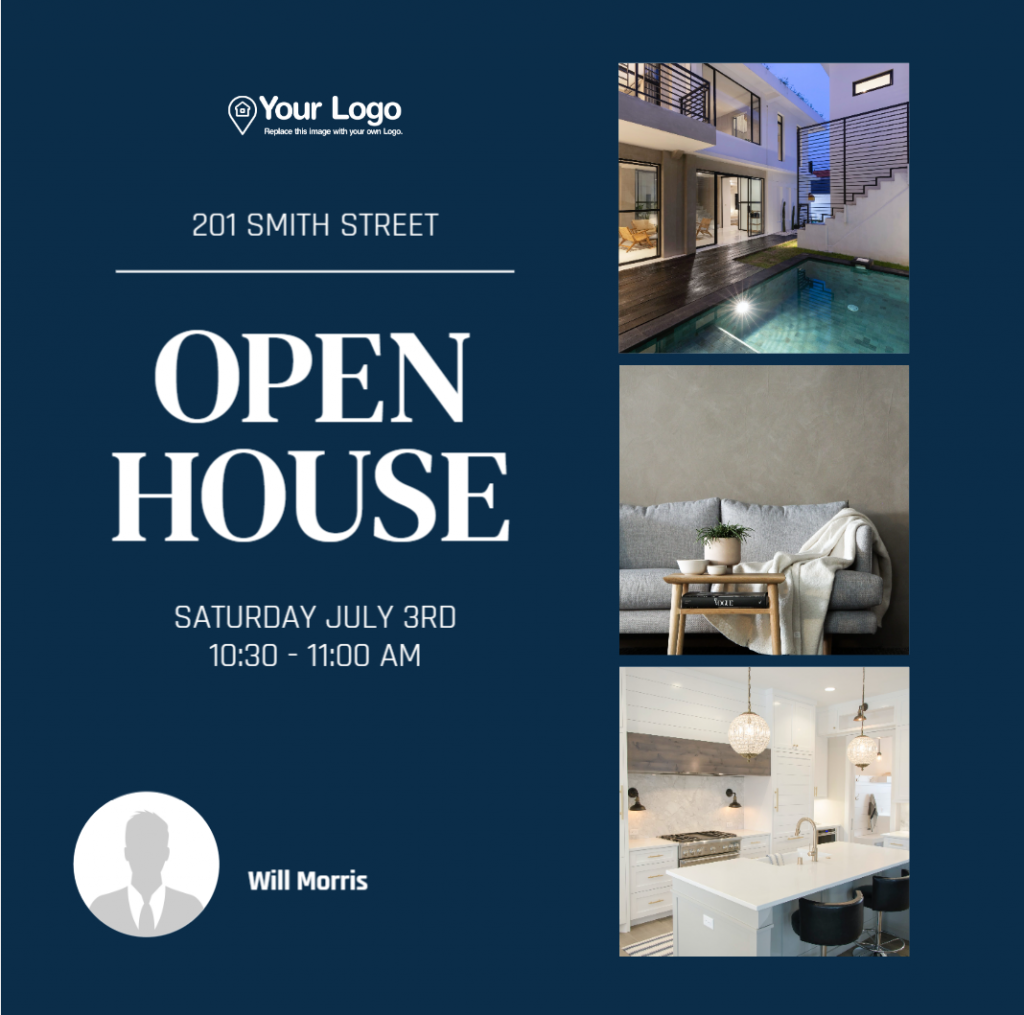 The template features an elegant design that places the focus on the property photos. The big "open house" heading catches the eye and if users like what they see, they'll check out the address and ask questions about the event.
2. Scan QR to Contact
One of the biggest challenges in open house advertising is getting prospective customers to contact you. When you talk to a potential buyer, it's easier to entice them into coming to the event. This social media ad tackles that problem by providing users with a simple way to reach out to you: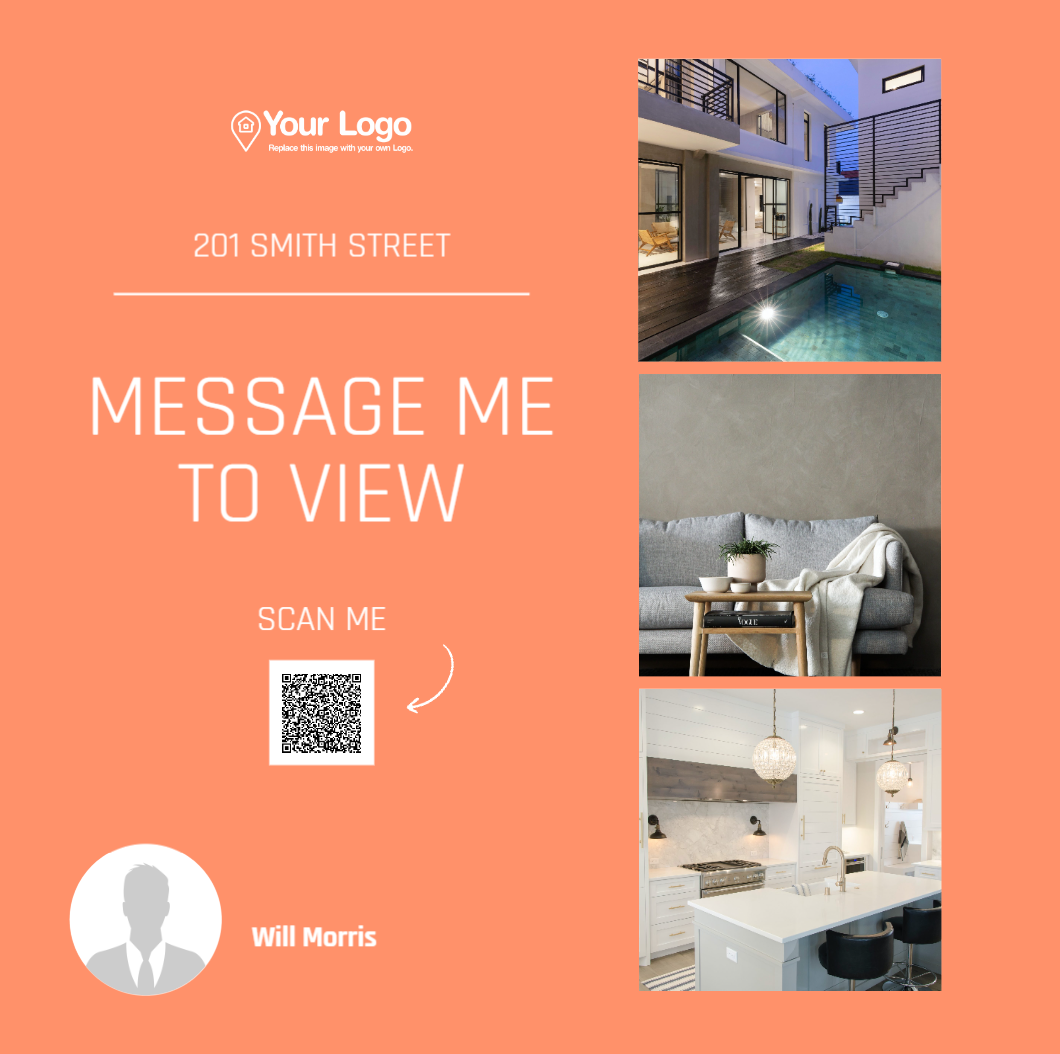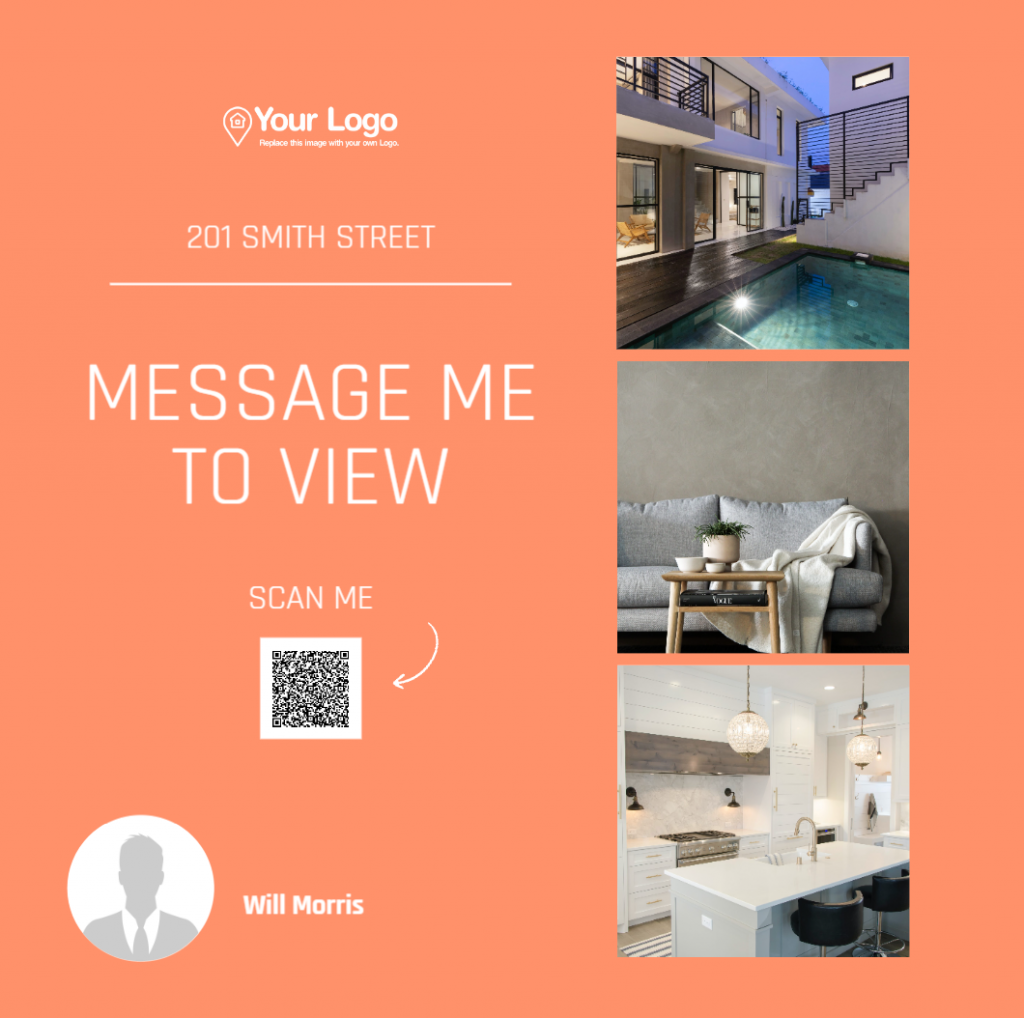 Scanning a QR code is much easier than adding a number manually to your contacts or opening an email client. By reducing the effort it takes for users to reach out and ask questions, you increase the odds of attending the open house.
3. Mail Promo for Multiple Open Homes
If you have more than one open house coming up in the same area, it's only smart to let people know about all of them at once. One great way to do that is to send out mailers with pictures and information for each property: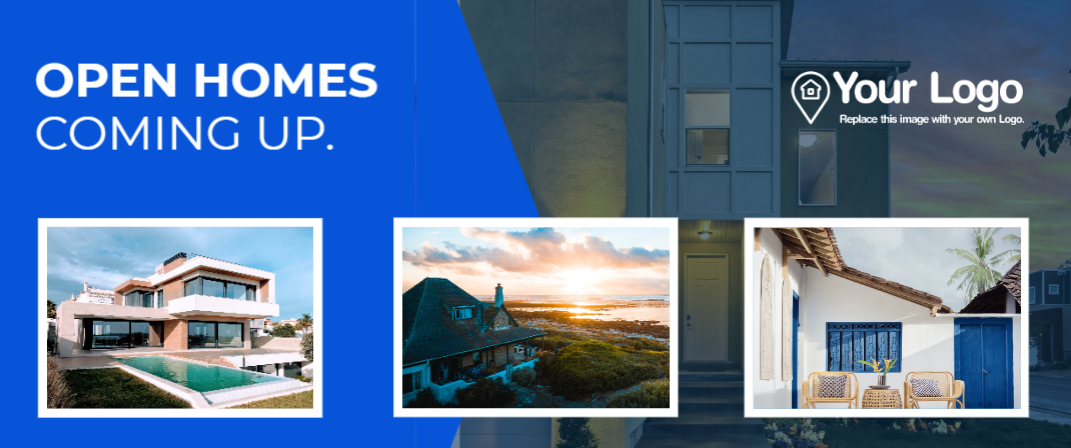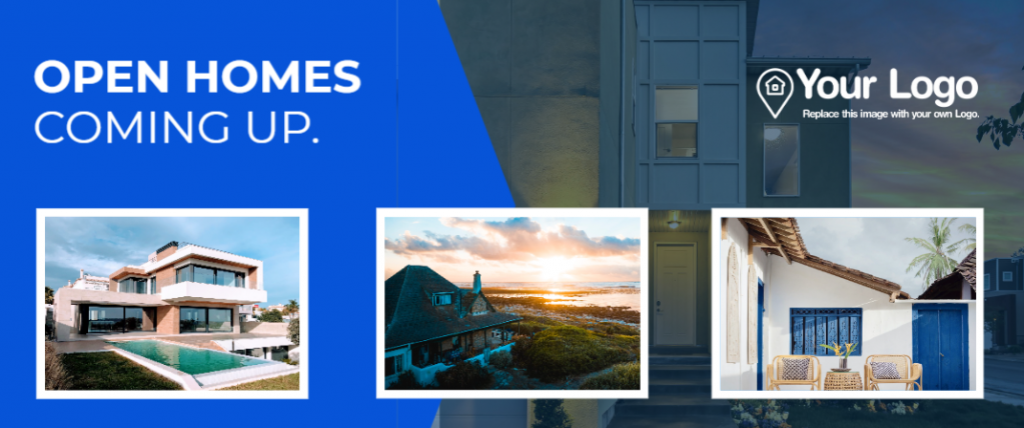 This simple mailer template enables you to show off the best angles for each property. Once you open it, you can see information about each event, including addresses and when the open home will take place.
Jigglar also offers similar Facebook templates if you want to publish about multiple upcoming open homes on social media: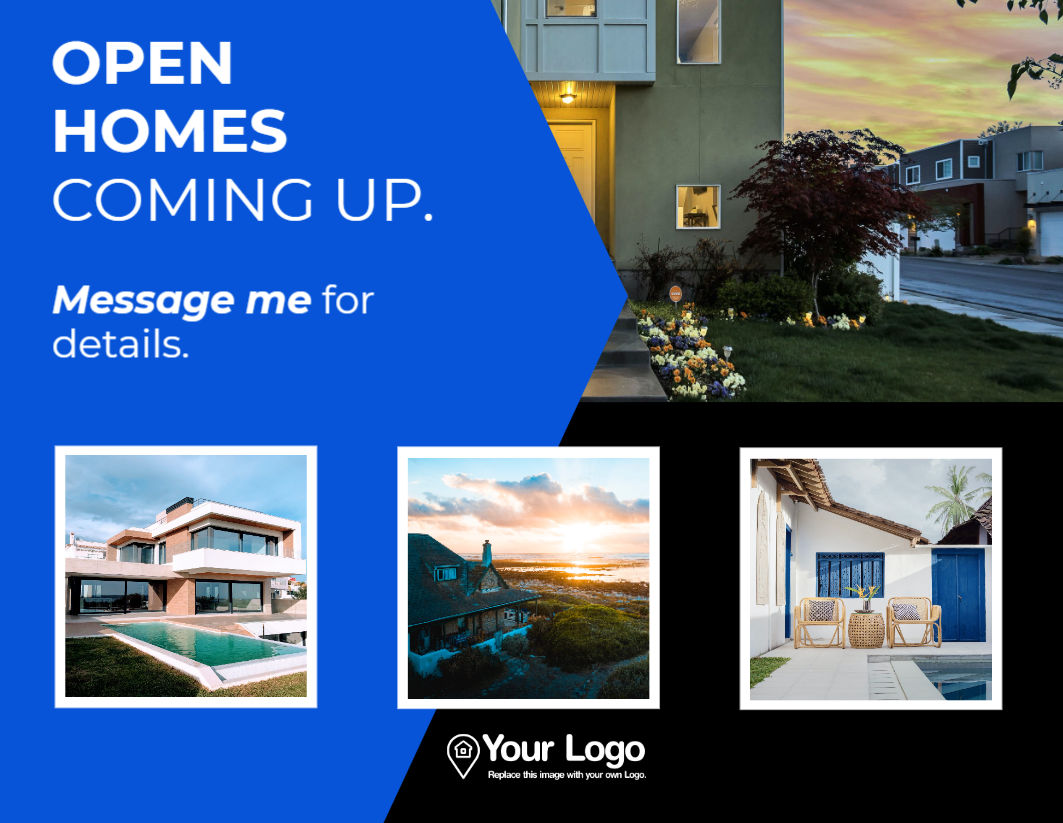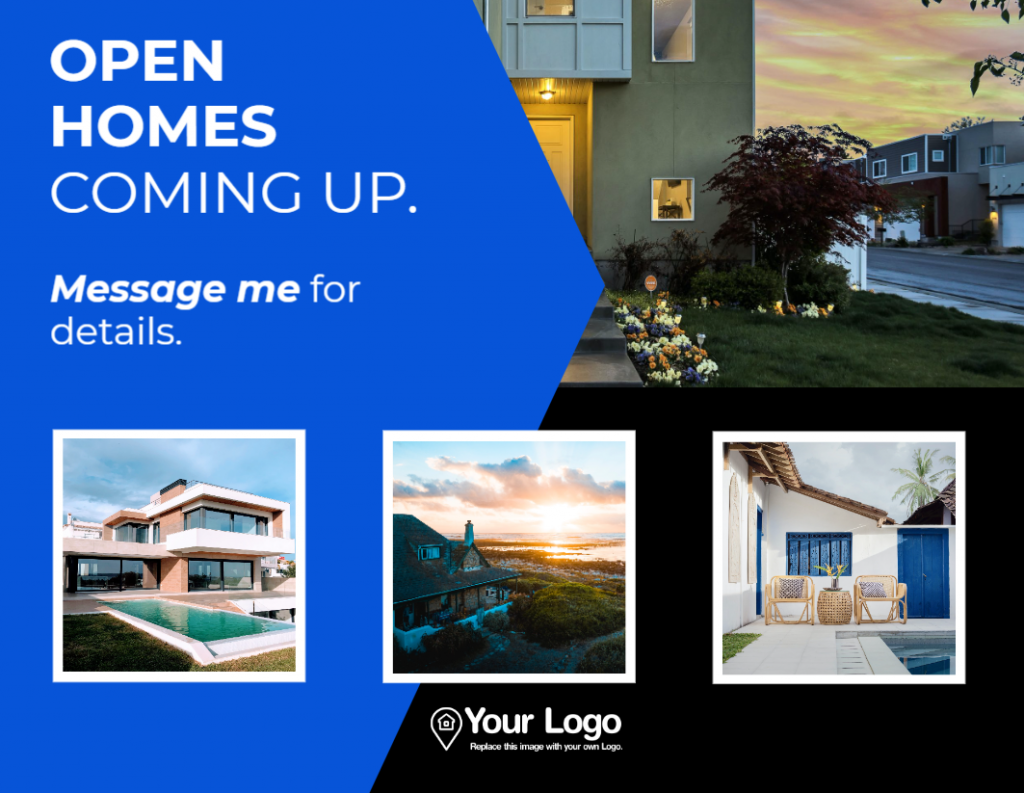 We recommend that you use both social media ads and real-life marketing for the best possible results. That way, you'll reach as broad an audience as possible.
4. VIP Open House Instagram Post
If there's one perfect place to advertise a VIP open house event, it's Instagram. However, if you want users to pay attention to your post, it needs to look good: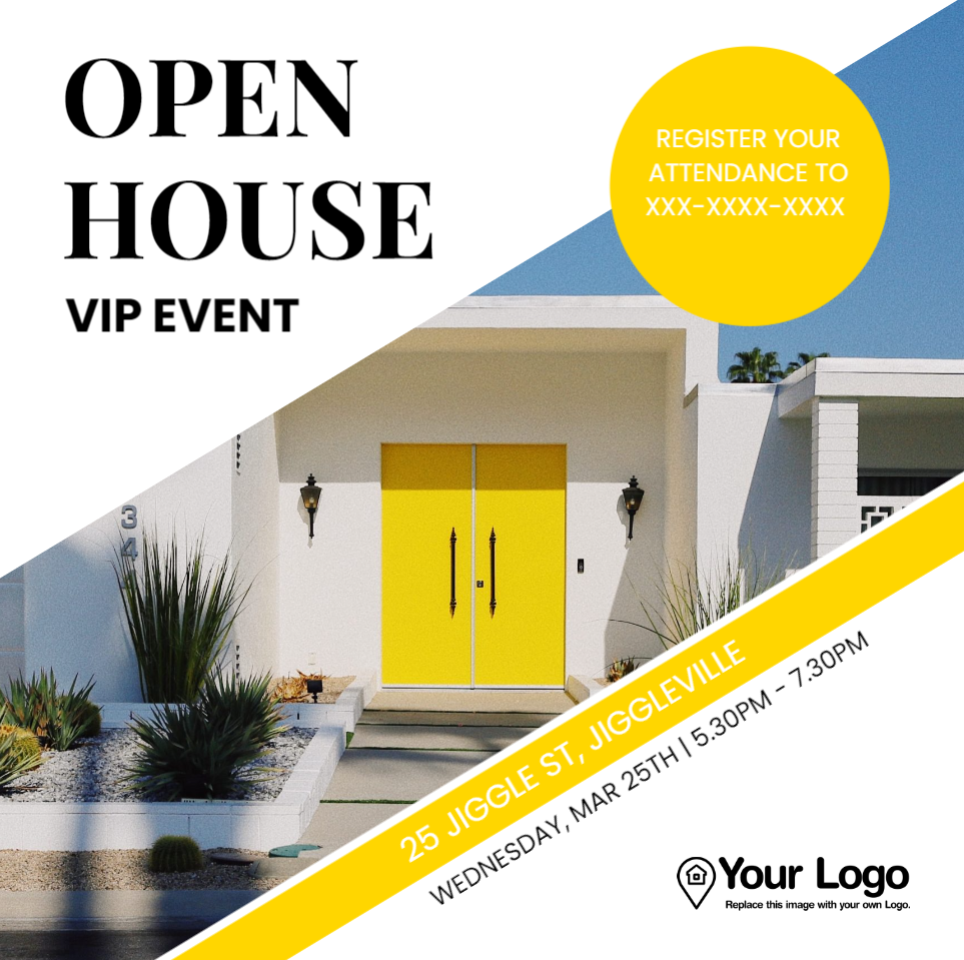 This open house advertising example for Instagram uses lively colors to ensure that no one misses it. All you have to do is replace the template picture with a photo from the property that you want to promote and update the open home details.
5. Upcoming Open Homes Instagram Post
Have you ever had one of those weeks where you're dealing with not one or two, but several open homes? If that's the case, this Instagram real estate template for promoting multiple open home events will be perfect for you: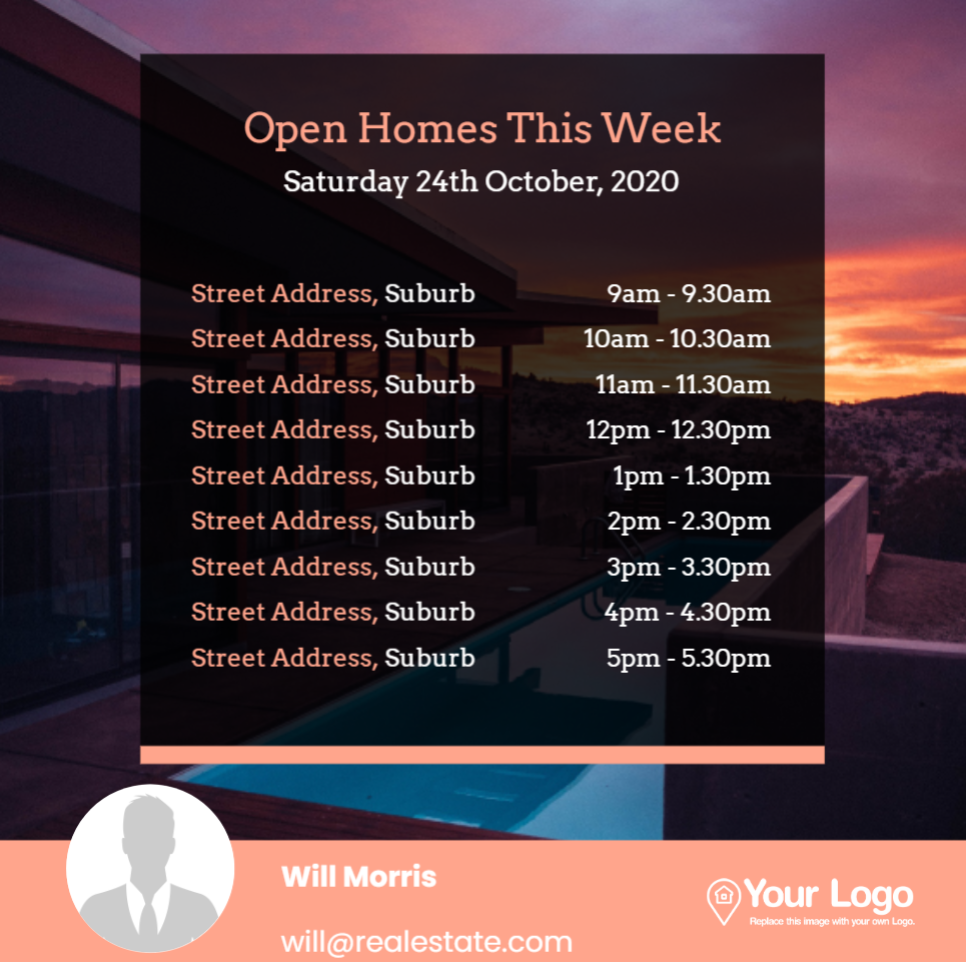 With this template, you'll be able to share dates and addresses for as many open-home events as you need in one fell swoop. Ideally, we recommend adding multiple pictures alongside this template, each one with a photo from one of the listings. That way, users will be able to learn a bit more about any properties that might interest them.
6. Open Homes Are Returning
For a lot of people, it's still not clear that open homes are back to normal. For a while, virtual open homes became the standard. They're a fantastic way to show off homes to potential buyers that can't visit it in person, but they're no replacement for the real deal.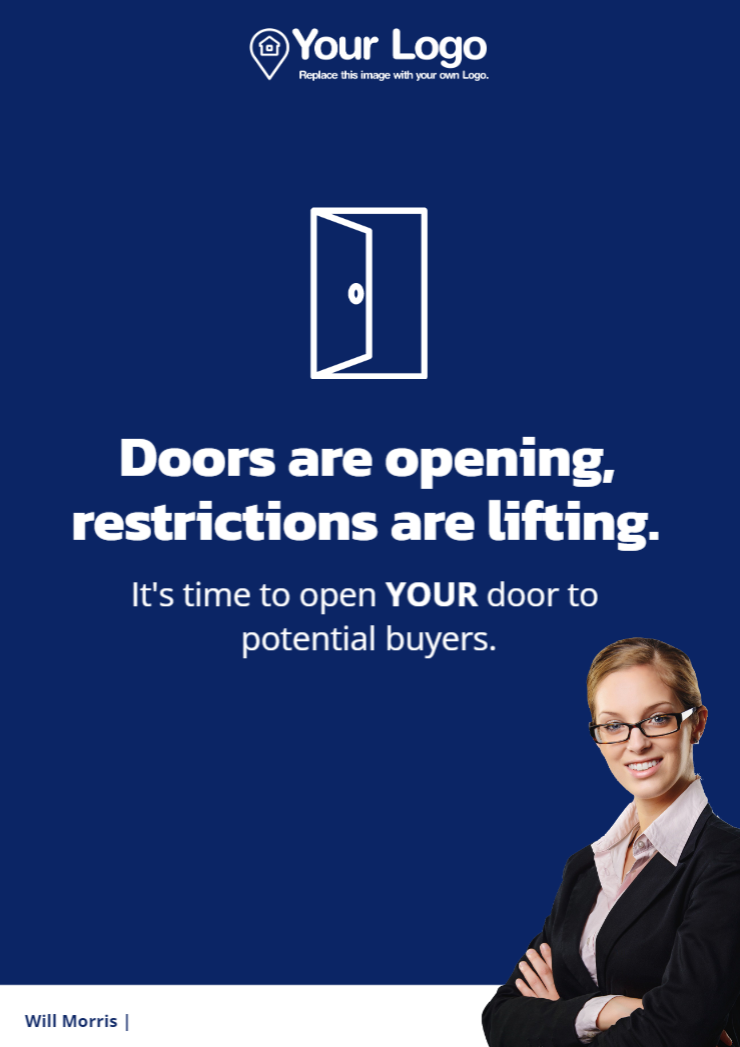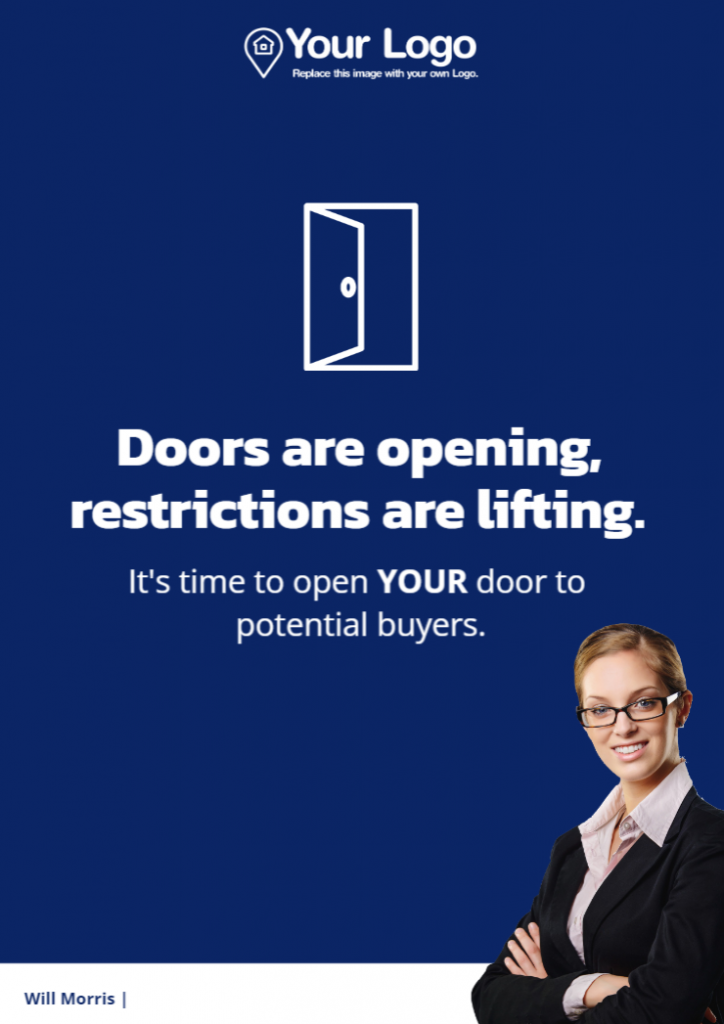 You can use this template as a flyer to tell potential sellers that it's safe to show off the homes. As an experienced realtor, it's up to you to organize safe events and to reassure sellers that they're in great hands with you.
7. Virtual Open Home
A lot of sellers might still be uncomfortable with the idea of hosting an open home with dozens of people walking through each room in their house. Virtual open homes are nothing new but they've certainly become more popular during the past couple of years.
Some real estate agencies are now ditching virtual open homes altogether. However, virtual tours offer a fantastic way to maximize the reach for your listings: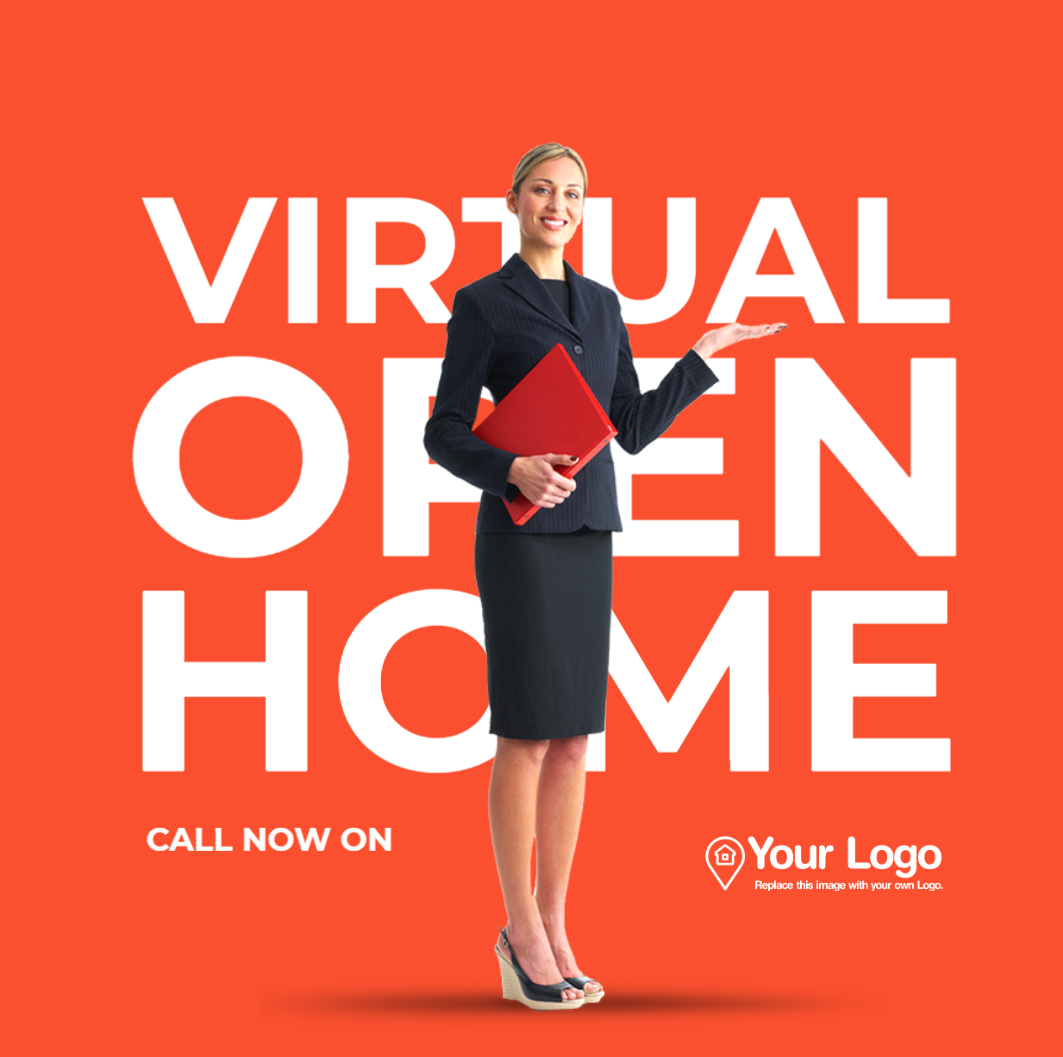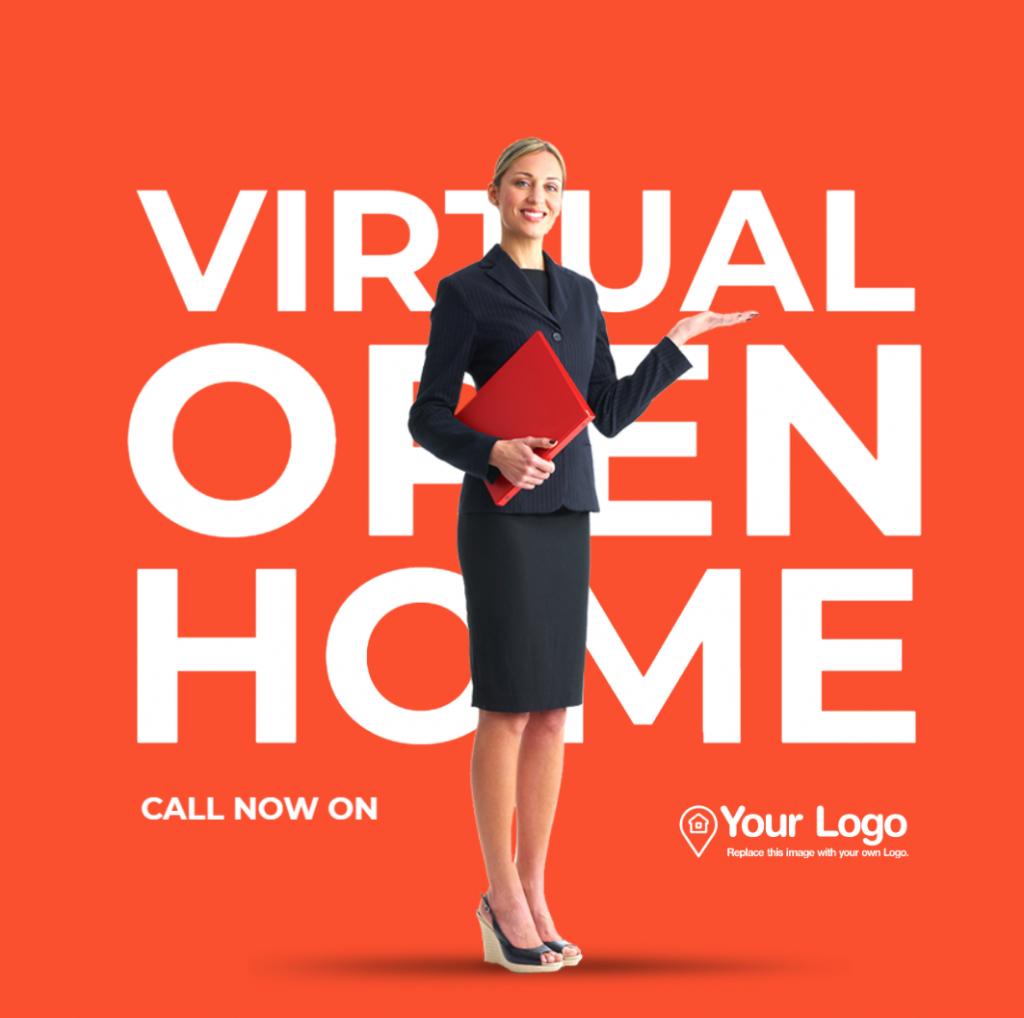 With this social media post template, you can let users know that you're the perfect realtor for helping them plan virtual house tours. Virtual open homes can stand on their own or act in complement with in-person events. If you're up to the task of organizing both, it can be a huge boon for your business.
Conclusion
There are a lot of ways to promote open homes. Whatever approach you choose to take, it's important that as many people as possible see your ads. That way, you'll ensure that every open house that you host is a resounding success.
These open house advertising examples from the Jigglar archives are the perfect source of inspiration for your next marketing campaign. Even better, all of the designs that you just saw are available for use if you sign up for Jigglar.
Are you ready to start promoting your upcoming open houses using stunning marketing materials? Try out Jigglar for free and get to work on customizing any of the templates in this article.