Real estate is a competitive business. To succeed, you need to convince clients you're the right agent to handle their listing. In a post-COVID era, the best way to do that can be with a listing presentation.
In this article, we're going to show you an in-depth Jigglar listing presentation template you can use for your next client pitch. The template comes with 14 unique slides in four different categories that will help you make your case, so let's get right to it!
Part 1: Introducing Your Agency and Its Benefits
If you want customers to use your real estate agency, you need to build trust. The first step to building that trust is kicking off your presentation with a high-quality cover. For this first template, you'll need to add your logo, include your name, and include a picture of the listing you're competing for: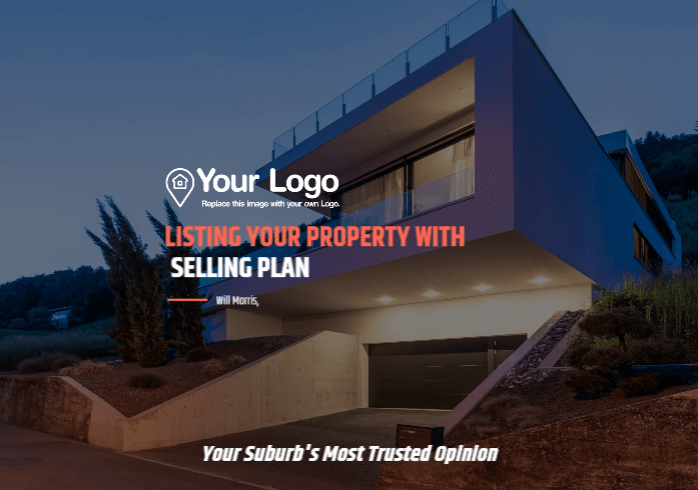 As soon as the presentation starts, you want to give the viewer an idea of what they're in for. That's what the Our Agenda slide should cover. In nutshell, your listing presentation template should go over your credentials, how you plan to market the listing in question, what it'll take to sell, and your fees: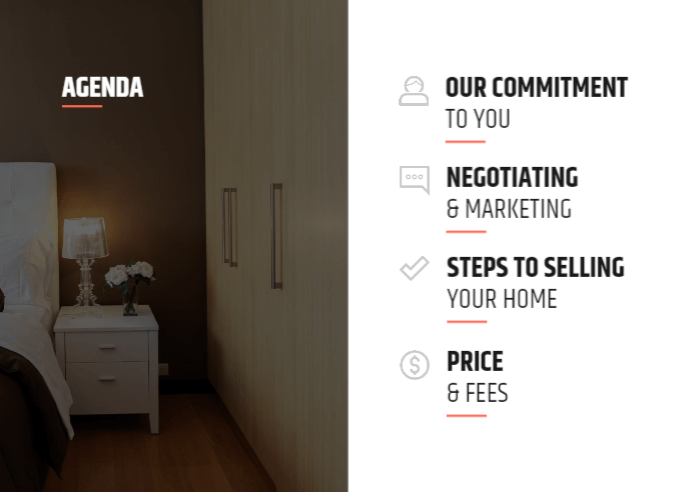 At this stage, it's time to give your prospective client the full picture of why they should trust you with their listing. First off, we recommend talking about your real estate's business values: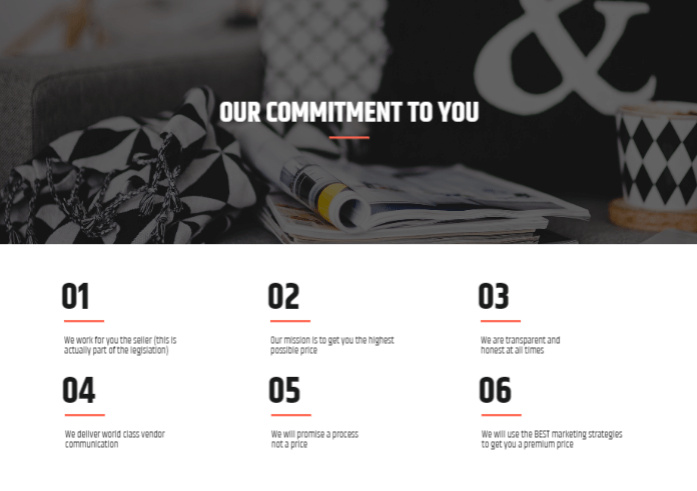 Finally, it's always a good idea to talk about successful deals you've closed in the past, which is where client testimonials come in:
So far, we're three slides into Jigglar's listing presentation template and we still have 11 to go. Now, let's go over your marketing plan.
Part 2: Breaking Down Your Marketing Plan
In order for customers to trust you, it's essential you show them your level of expertise. One excellent way to do that is to go over the marketing methods you use to get listings the exposure they need: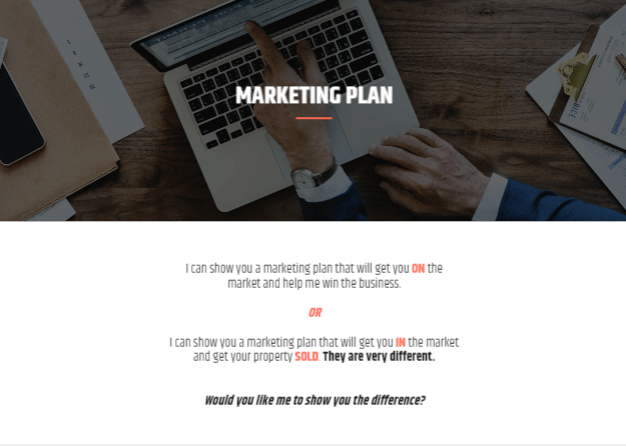 To start off, you want to talk about what's the difference between your approach to marketing versus other agents. Next up, you want to educate your potential clients on who their potential buyers might be: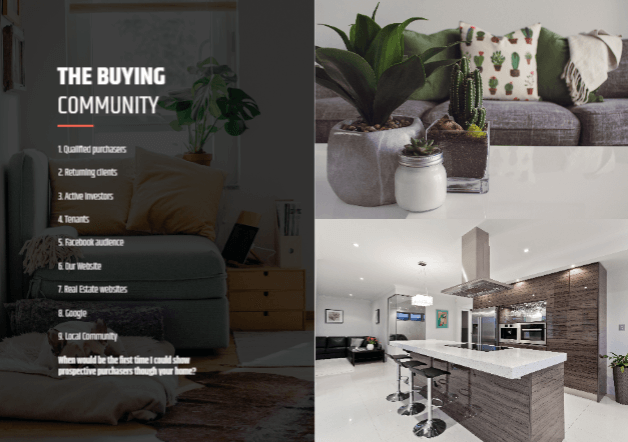 Once your readers have an overview of who those potential buyers are, it's time to talk about how you'll target them. That means going over the direct buying and marketing tools that you regularly use: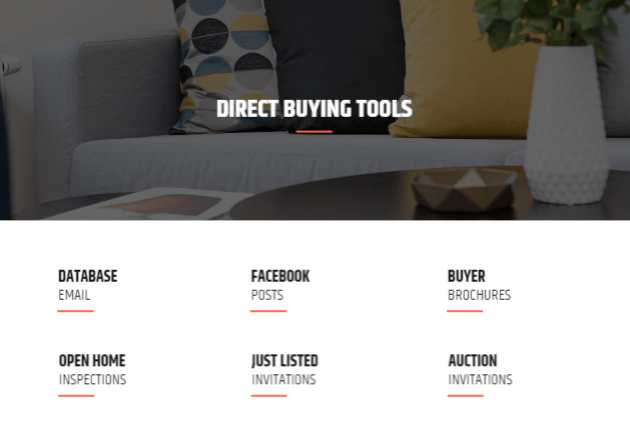 Before you can get a listing to market, though, you need to have a conversation about prices and selling methods. That's what the next few slides will cover.
Part 3: Selecting a Marketing Price and a Selling Method
A lot of the homeowners you get to deal with might not know all that much about the real estate market. That means it's your job to educate them on critical topics such as the selling methods available to them: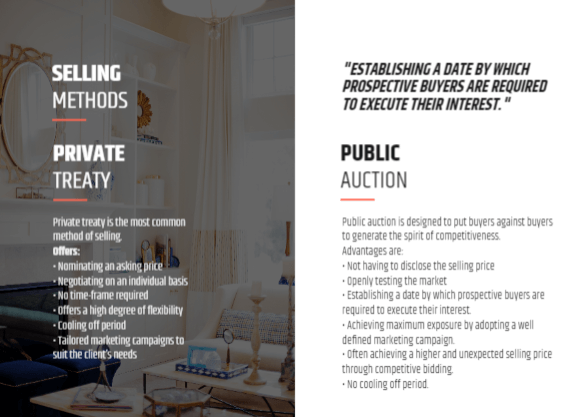 With Jigglar's listing presentation template, you can also break down how home valuations work for prospective clients. The more that customers understand the process, the easier that it becomes to settle on the right figure: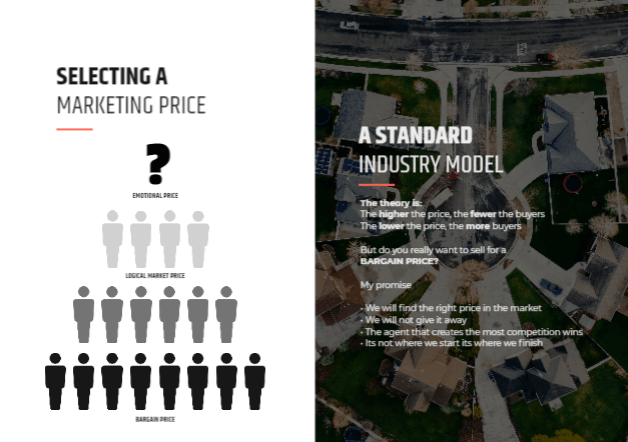 Our listing presentation template enables you to go in-depth when it comes to home valuations. The template includes multiple slides with graphs and charts that explain the advantages of proper pricing: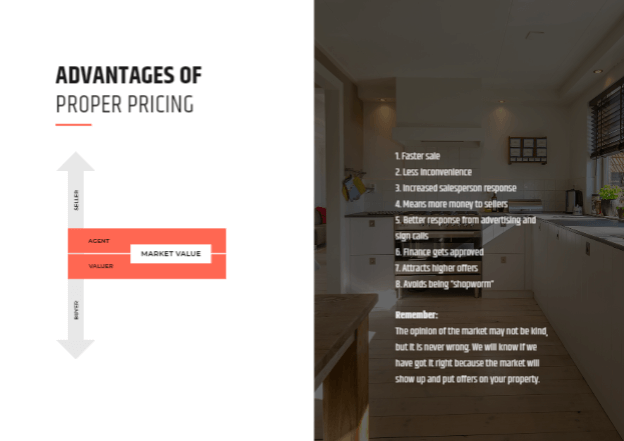 Ultimately, an accurate home valuation will help listings sell faster. If customers understand the process behind how you arrived at that number, they're more likely to trust you.
Step 4: Going Over Your Pricing and Fee Structure
A lot of people are wary when it comes to real estate commissions. Customers might think your fees are not a good deal for them, so it's important that you put their minds at ease.
At this stage, you've gone over a massive amount of information alongside your reader. Before you get to talk about fees, we recommend that you recap the reasons why clients should do business with you: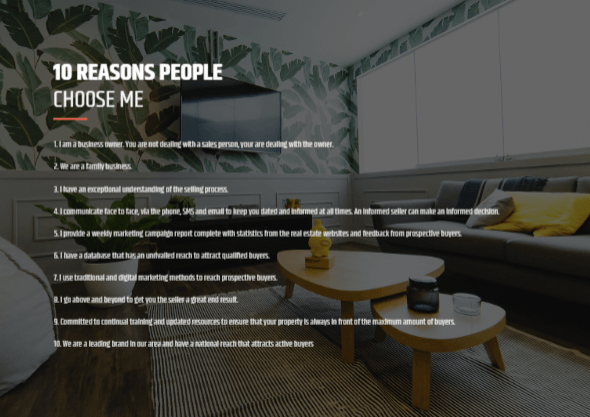 Once the stage is set, you can break down how your listing fee works and give your client an estimate of how much you get paid in the event of a successful sale: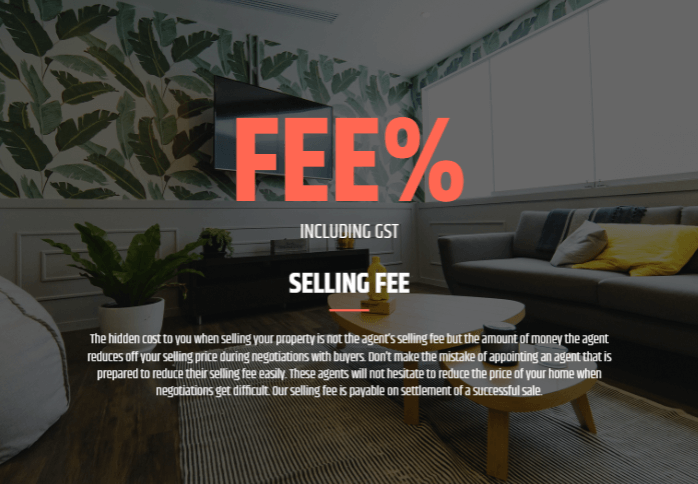 Finally, all that's left is to wrap up your listing presentation and give the recipients a bit of time to think about all the information you've shared with them.
It can take a while for clients to go over each slide but using Jigglar's listing presentation template, putting the entire thing together is a straightforward process.
Conclusion
A comprehensive digital presentation is a great way to convince prospective clients you're the perfect agent to handle their listing. Using Jigglar's listing presentation template, you can create custom slides for each client in very little time.
Jigglar's listing presentation template includes everything from testimonials to your marketing plan, the selling methods you use, and more.
If you're ready to use our listing presentation template, try out Jigglar for free!