A common refrain among veteran real estate agents is: "You aren't selling properties- you are selling yourself." To become the most successful agent you can be, it is important to remember to sell your personal brand to the client. This will help you gain their trust, which is essential if you are looking to obtain a listing, or get tapped to help someone in their home search. Many strategies and tools can help you pre-sell yourself, and your property, but few are more effective than our 4-page pre-listing package template.
What is a Pre-Listing Package for Agents
A pre-listing packet contains a wealth of valuable information relating to the sale of a given property. Agents present these packets to sellers to provide them with a better understanding of the home sale process. A pre-listing package is also a phenomenal way to show off your brand, and help familiarize prospective sales about how you do business.
You should deliver the packet to your client before the listing presentation to give the seller enough time to digest the information. Part of your job as an agent is to be a keen researcher, so why not show off those skills to potential clients? Giving them a pre-listing package will help answer many of their questions, while also highlighting some of the best features of the property. 
What Should You Include in a Pre-Listing Package?
There are a few items that every quality pre-listing package contains. These include:
Your Story
You want to start out your pre-listing package with a brief word about yourself and/or your company. This biographic information will help your clients get to know you as your person, as well as your history. Your biography should contain relevant professional information like education, specialty, and data pertaining to your successful transactions. It also helps if you add some humanizing touches like where you live, your hobbies, information about your family, etc.
Client Testimonials
The importance of client testimonials cannot be understated. People understand facts, figures, and your history- but a client testimonial can help prospects to feel you on a personal level, rather than just understand your history. If you do not already have a process for requesting testimonials, you should develop one to maximize the value from every past transaction.
Marketing Plan
This is the meat and potatoes of your pre-listing package. Your marketing plan should encompass all aspects of how you plan to get buyer's eyes on the home. Your marketing plan should have information about the advertising channels you plan to use, internet ads, a website, mailers, etc. There should also be information relating to how long you think a sale might take, and how you determined your pricing relative to the local market.
Pre-filled Listing Agreement
Prior to meeting with the client, fill out a listing agreement, including the property address, your information and the seller's information, and transaction related-details. The only thing you want to leave blank is the price, since you will need to work with the client to find their optimal selling price.
Prior Examples of Your Marketing Materials
Your pre-listing package should also include some examples of your best and most effective past marketing efforts. Including these items will give prospective buyers a feel for how you will market their property. It would help if you also walked the client through your previous marketing campaigns, so they understand how exactly you plan to market and sell their home.
How To Create A 4-Page Pre Listing Package Template Using Jigglar
Most of us do not have a keen eye for graphic design. This is a common impediment to creating real estate marketing materials. Hiring professional graphic designers is expensive, and finding the right fit for your company can be tough. Luckily, Jigglar offers a free pre listing package in the style of Keller Williams and other big-name firms. Here is a quick tutorial on how to create, save, and download your free pre listing package with Jigglar.
After logging into your Jigglar account head to the Get Listings category and search for "pre listing" to bring up the listing package template.
Once you have loaded the template you need to save it to "My Jiggles" in order to edit the listing to include your company information. This will bring you to the front page of the pre listing package. Fill out your information as well as the address of the property.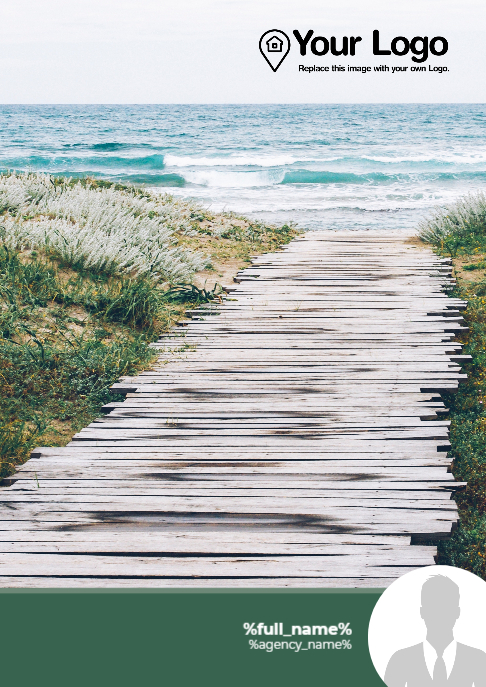 Then move to the about us section. Change the information on this form to reflect your company's history. You can use the included text as a base and fill in the information that is relevant for your business.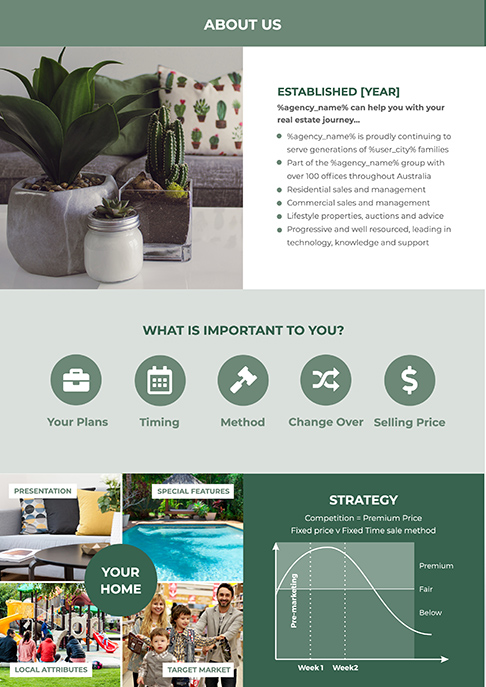 The next page offers a list of common services offered by real estate agents and brokerages. You can edit these services to reflect what you bring to the table as an agent.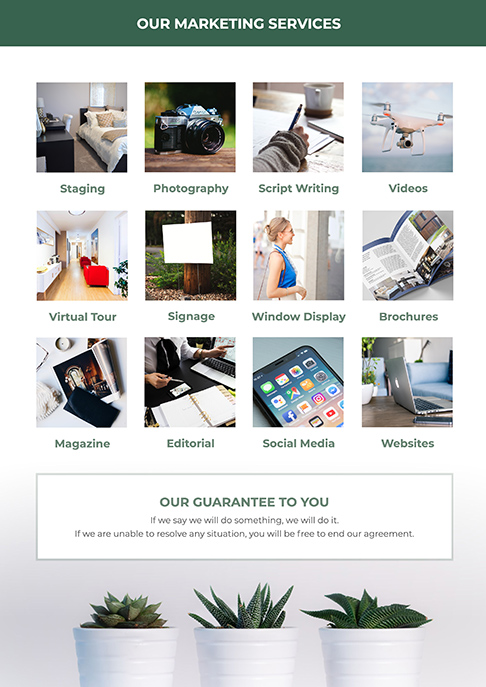 The last page contains your contact information and a page that lays out a final case for why the client should hire you. Feel free to use the included copy or insert your own words to sell yourself to your client to get that listing!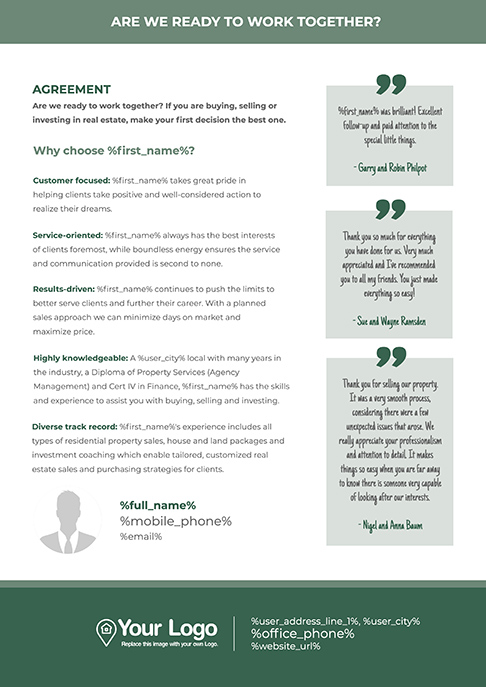 Once you have finished filling out the form click the "Save" button on the left side of the screen and click "Download Jiggle." You will have the option of downloading the pre listing package in JPEG Format, Home Office PDF (for printing off on your office printer), or Professional Printer/Commercial Use PDF (for sending to a commercial printing company).
And voila! With a bit of time and effort you have created a personalized pre listing package that can help you connect with clients and give them a reason to allow you to list their property.
Don't have a Jigglar account yet and want a pre-listing presentation like the one in this tutorial? Claim your free trial of Jigglar today.