With over 2.7 billion users, Facebook can be one of the best platforms to promote real estate. As an agent, if you don't have the best real estate Facebook page you can, you may be missing out on a lot of potential deals.
There are a hundred ways you can engage with your page's followers on Facebook. You can share guides on home appraisal, give a heads up about upcoming properties, promote your services, and much more.
In this article, we'll go over four different ways you can make the best real estate Facebook page possible using Jigglar. Let's get started!
Four time-tested tips to create the best real estate Facebook page you can include:
1. Use a Fantastic Cover Image
The perfect Facebook page image can help you make a fantastic first impression. More importantly, it can help users decide whether to click on your page or not in the Facebook search results. However, most real estate Facebook pages play it too safe when it comes to cover images.
In most cases, those pages stick with their logos or generic real estate pictures. If you want to differentiate your business, a great way to do that is with a custom cover image: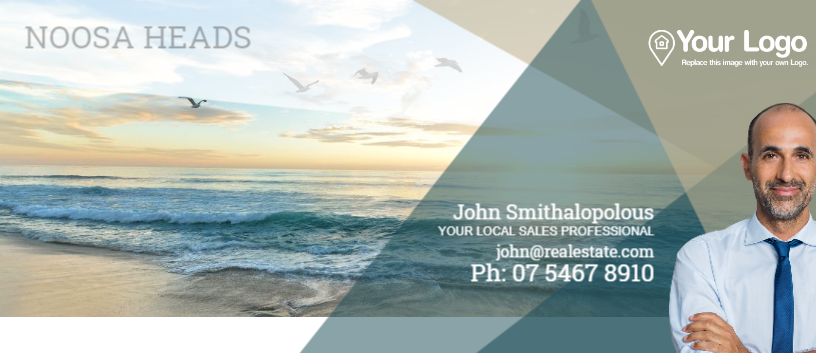 That cover image design includes all the basics, such as your logo and the name of your real estate business. However, it also checks two additional boxes:
It includes contact information. This way, visitors don't have to dig around for your number or email if they want to get in touch right away.
You get to show your face. Including pictures of yourself or your real estate agents is a time-tested way to build trust.
Keep in mind that's just a template, though. With Jigglar, you get access to an entire library of Facebook cover image templates to use, all of which are fully customizable.
2. Publish New Content Often
One of the biggest mistakes you can make is letting your Facebook page gather dust. If you want to build a following and increase engagement, you need to publish new content often.

Studies suggest that you should post at least three times a week on your Facebook page. As a rule of thumb, we recommend you publish new content every day or two. However, remember not to skip the weekends since users tend to be more active then!
Since you're going to be posting content often, you'll need some ideas to get you started. Popular Facebook posts include content such as:
Links to blog posts. If you have a real-estate page with a blog, use your Facebook page to promote new posts.
Updates about new properties and open-home events. People love open houses, so these posts have the potential to get a lot of engagement.
Posts around current events. We'll talk more about this in a minute!
With Jigglar, you get access to hundreds of post templates you can use for Facebook and other social media platforms. That means you'll have plenty of content in the backburner – more than enough to post multiple times per week.
3. Create Content Around Current Events
Keeping up a regular posting schedule requires a lot of effort. One of the best ways to ensure your Facebook page remains up-to-date is to create content around current events.
Some examples of this include posts about Halloween, Christmas, seasonal changes, and more:
Jigglar offers a massive library of designs for a broad range of events throughout the year. There are even designs to remind followers that you follow safety protocols in all your properties: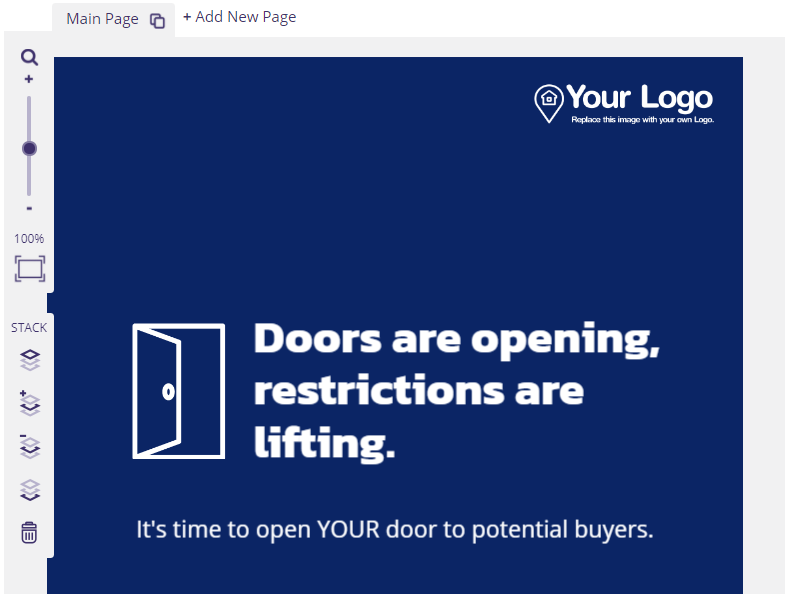 If you're ever at a loss about what to publish on your real estate Facebook page, take a look at the calendar and visit Jigglar.
4. Use Social Stories to Maximize Lead Generation
Although some people choose to ignore Facebook Stories, you should be doing the opposite. Over 300 million people check out new stories every day, which makes up for a significant percentage of Facebook's user base.
If someone is already following your page, uploading stories can be a great way to capture their attention. You don't even have to record yourself doing something funny (this isn't Tik Tok) to succeed. Instead, you can use stories to let followers know about upcoming events, such as open homes: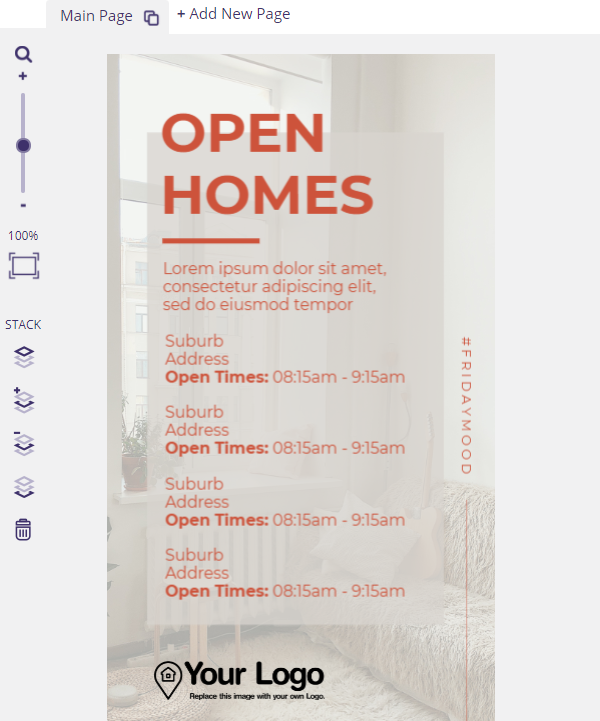 Another fun use of stories is to share interesting infographics about your area's real estate market: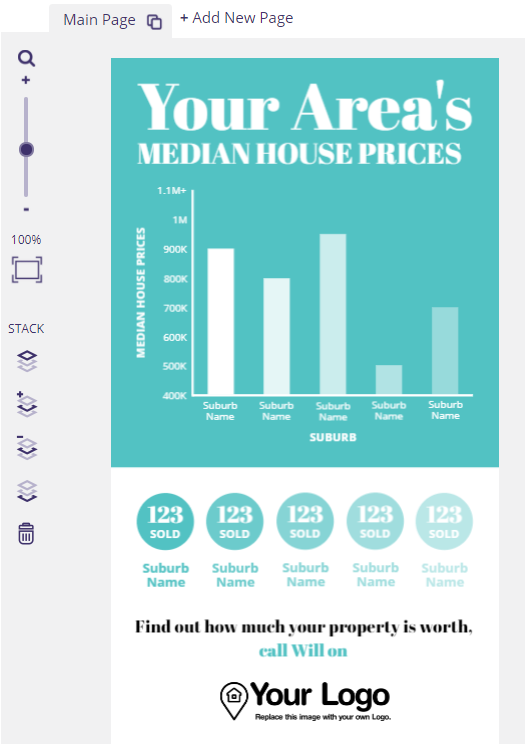 Infographics tend to get a lot more engagement than other types of posts on social media, so they're bound to help you catch more eyes. Using Jigglar, you can play around with multiple designs for both social media story posts and infographics.
Conclusion
Real estate Facebook pages don't need to be boring. With the right social media tools, you'll be able to create highly-engaging posts that drive traffic back to your site and help you sell properties faster.
If you a little help creating the best real estate Facebook page in your area, try out Jigglar and get access to hundreds of social media templates for free!