With winter rolling around, everyone is in a festive mood. That means it's the perfect time to reach out to potential home sellers and buyers and one of the best ways to do that is with a postcard. A stylish winter real estate postcard will help you break the ice and share important information with prospective clients.
In this article, we're going to show you five winter real estate postcard templates from the Jigglar archives. You can use any of the templates that you see below and customize them with your own information and logo. Let's get to it!
1. Sold by Winter
Just because it's getting cold, it doesn't mean that people stop moving or looking for new homes. If you have potential customers that are thinking about selling but are holding off due to the season, this postcard will reassure them that the time to act is now.
This postcard also has an additional hook – it lets recipients know that you're willing to share your real estate expertise with them if they get in touch. That might mean a free appraisal or a discussion about their prospects if they decide to sell. Either way, it's an offer that's bound to get some bites.
2. Free Market Appraisals
Offering free appraisals is one of the best ways to entice homeowners into getting in touch with you. A lot of owners might be interested in selling, but they're unsure about how the process works or if they can make good money from their property.
By offering a free appraisal, you remove one of the biggest hurdles in the way of those homeowners. There are no strings attached with an appraisal and this postcard lets them know that getting one is as simple as scanning a QR code. Ideally, that code will enable them to reach out to you directly via SMS so they can get a quick response.
3. Winter Is Coming
If you want to make sure that your postcard catches homeowners' eyes, you can't go wrong with referencing pop culture. This "Winter is coming" postcard is a perfect example from the Jigglar archives.
Often, homeowners will receive dozens of marketing materials with their mail, so it's essential that your postcards and real estate flyers stand out. Your main goal with this postcard is simply to grab their attention and to share your contact information. If you want to go a step further, you can also add a Call-to-Action (CTA) such as "Contact me for an appraisal".
4. Moving to Warmer Climates
In the middle of winter, all that most people think of are warm days and maybe even a few beaches. For a lot of homeowners, warmer climates are just a sale away. This winter real estate postcard reminds them of that.
For this postcard, you'll also want to include your contact information and a tagline that mentions that you can help them get their house on the market. Selling houses is a tricky business (as you well know) and every homeowner needs a great real estate agent to guide them through the selling process.
5. Winter Coloring Competition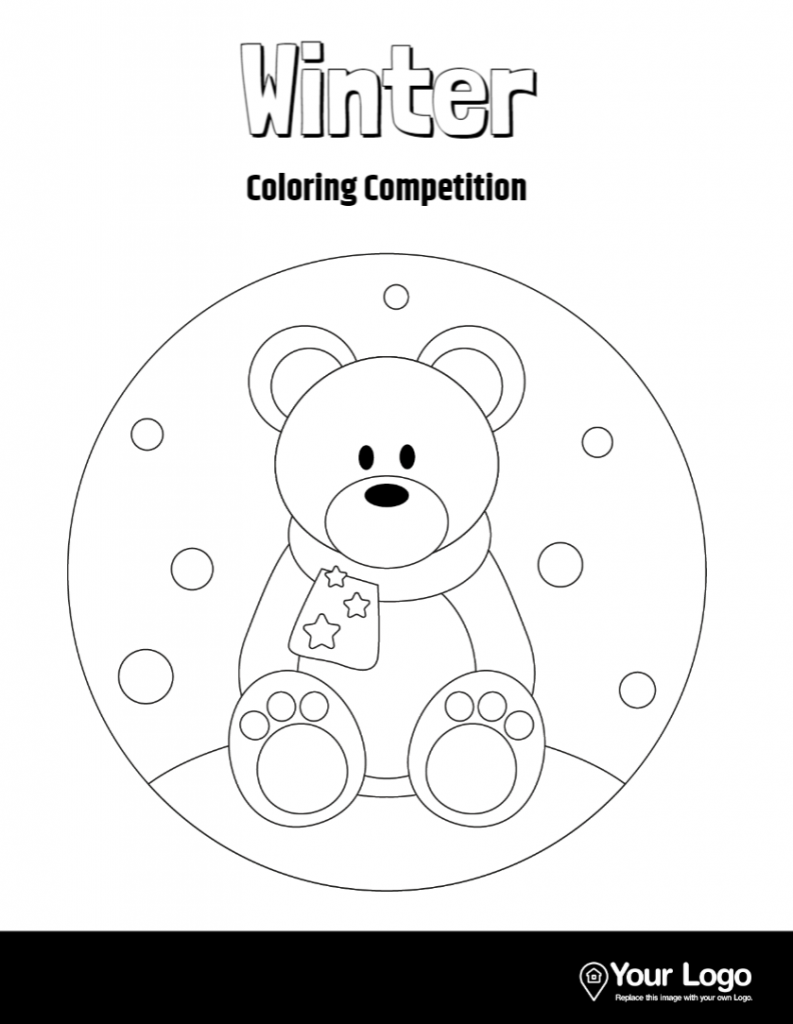 Most parents are always grateful for new things their children can play with. This simple postcard was designed to keep the little ones entertained and to help boost your social media presence.
The back of this real estate postcard includes information on how to share the children's designs on social media. You can use the opportunity to ask parents to follow your real estate account all with the promise of a worthwhile prize: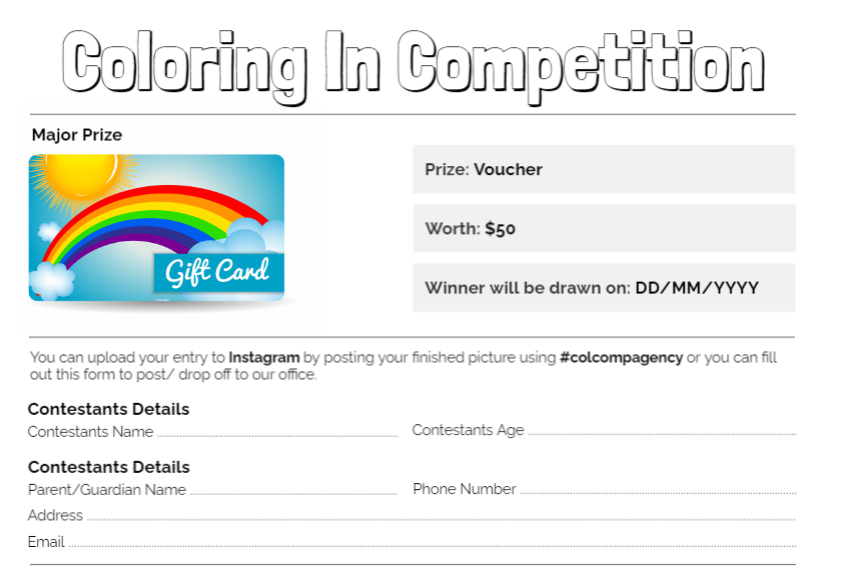 Once someone follows you on social media, you'll have an infinite number of opportunities to engage with them. They'll be able to see information about upcoming open houses, new listings, and they'll be able to reach out to you if they're considering selling.
Conclusion
If you use them correctly, winter real estate postcards can help you drum up business during the coldest months of the year. You have families looking to sell to move to warmer climates, others hoping to buy a house and get moved in before summer rolls around, and a whole lot more opportunities.
With Jigglar, you get access to a broad library of real estate postcard templates, including multiple winter designs. We also offer designs for other seasons and special holidays such as Halloween and Christmas, and more.
Are you ready to design your first winter real estate postcard? Try Jigglar for free and get to work on customizing any of the designs that you see in this article!