Great real estate marketing can be a boon for your business. Marketing can help you secure new leads, increase sales, and build credibility as a realtor. The problem is that successful marketing takes a lot of time and effort. That's time you're not spending dealing with clients directly, hosting open houses, and finalizing sales.
To get the most out of real estate marketing, you need to find ways to be efficient. That means saving time whenever possible without impacting your work's quality. Some tried-and-tested methods for better real estate marketing include using templates and following a posting schedule.
In this post, we'll discuss the importance of real estate marketing. Then we'll provide you with a list of three time-saving tips that you can use to streamline your workflow and create a more efficient marketing strategy. Let's jump in!
The Importance of Real Estate Marketing
When we talk about real estate marketing, we're referring to any campaign designed to help you collect leads and build your brand. This is essential for any realtor if you don't want to rely solely on word of mouth.
If you want to know how effective real estate marketing can be, consider the cliché of realtor ads in local communities. It's not uncommon for realtors to be well-known locally, as that reputation can help them secure new clients.
In 2022, real estate marketing goes well beyond bus benches and TV ads. As a realtor, you can leverage social media to help you build an audience and share news about listings: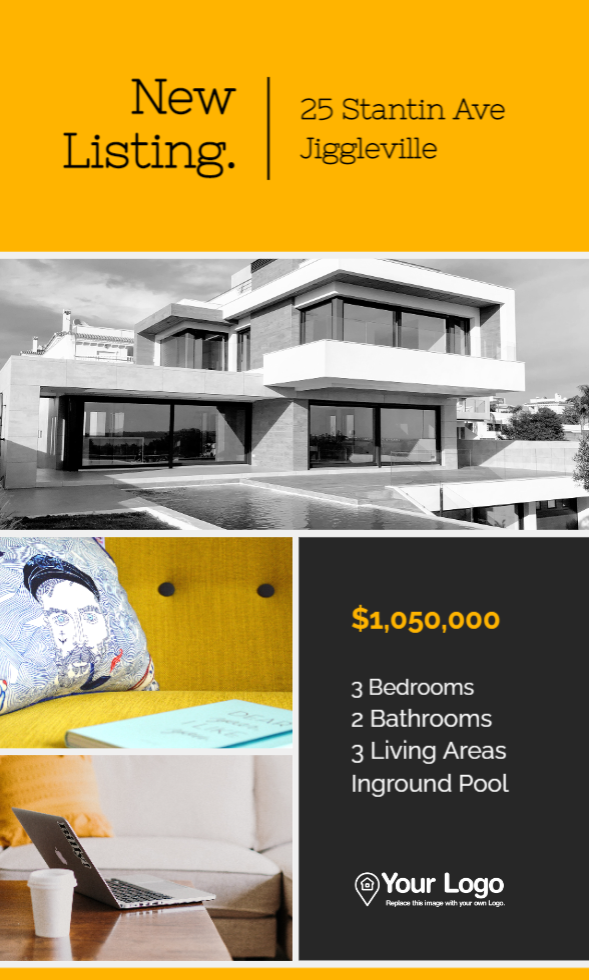 Instagram stories, for example, can help you quickly get the word out about new listings and upcoming open homes. You can also use Facebook posts to talk with followers and answer any questions they might have about your properties.
If you want to focus more on traditional marketing, you can distribute flyers and send mailers. When you combine all of those methods together, you have the basis for a solid real estate marketing strategy. That strategy will help you expand your business more effectively than word of mouth alone.
3 Time-Saving Tips for Better Real Estate Marketing
All of these tips focus on helping you save time without it impacting the quality of your marketing. With the right tools, you can be more efficient and get increased leads at the same time.
1. Recycle Old Content
The idea of recycling content might sound bad, but hear us out. Many real estate marketing materials are perfectly suited to be used multiple times. For example, if you publish a Facebook post celebrating a holiday, you can recycle the same template the next year around: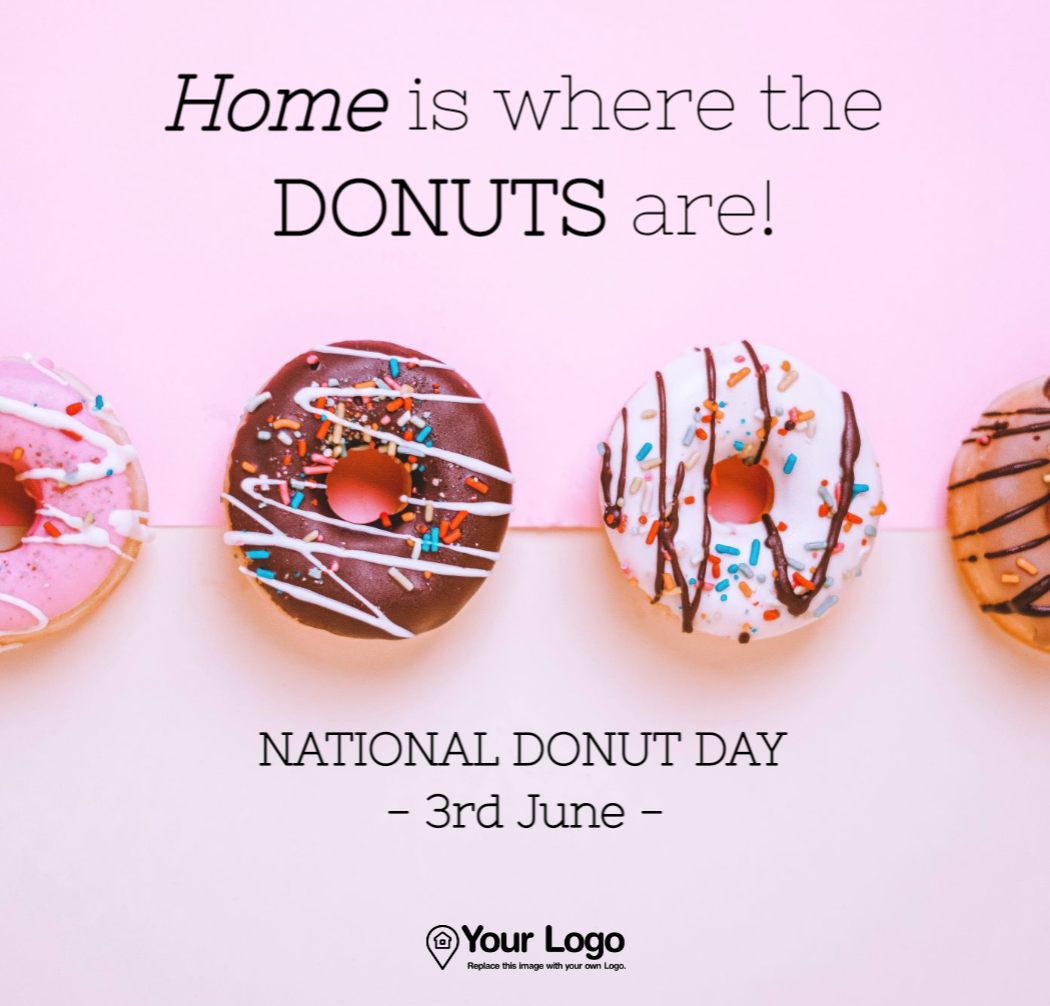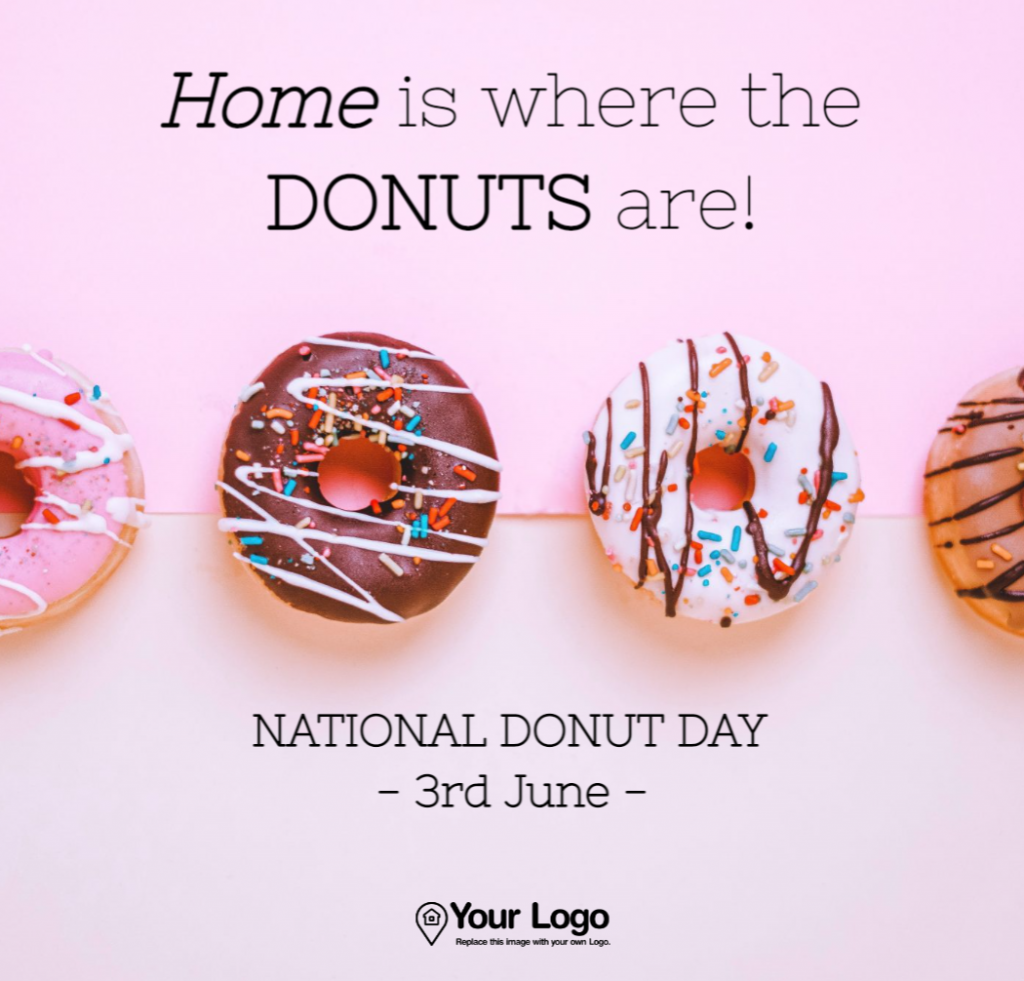 Recycling content doesn't just work for social media posts. You can do the same with flyers, mailers, calendars, and e-books.
If the content you plan on sharing doesn't include time-sensitive details, such as the information for an upcoming open house, feel free to re-use it. The only caveat is that you should wait at least a few months, so it's not as noticeable.
Re-using ready-to-go marketing materials will save you time. Over the long run, you may hit on some materials that customers love, such as unique flyer designs. Recycling those will save you time and boost your lead collection efforts.
2. Create a Posting Schedule
A posting schedule means that you program social media posts in advance. This is a much better approach than creating posts the regular way, as you can take an hour or two every week (or even less often) and schedule all of your social media posts well in advance.
There are a lot of tools that you can use to schedule posts on social media. Some of our favorite examples include:
Sprout Social: This service integrates with multiple social media platforms, including Facebook, Twitter, and Instagram. You can schedule posts for all platforms through a single calendar and collaborate on content with your coworkers.
CoSchedule: This service integrates with WordPress and enables you to schedule on-site and social media posts. If you use WordPress for your realtor website, CoSchedule is the obvious option.
Feedly: If you're scrambling for content to publish on your social media, Jigglar is the obvious solution. However, Feedly can also help you by curating real estate content and news you can share with your followers.
Content scheduling means that you don't need to worry about forgetting to post that new marketing story you've been working on. You can let the schedule work for you and simply focus on replying to followers. Some services will even recommend the ideal posting times for your audience so you can maximize engagement.
3. Use Real Estate Marketing Flyer Templates
Chances are that you're not a professional web designer, and that's OK. As a realtor, you have other concerns beyond marketing, and expecting you to learn to design flyers and social media posts is a tall ask.
That's where Jigglar comes in. With Jigglar, you can access a broad range of real estate marketing templates. You just have to choose the right template for your needs and customize it using Jigglar's built-in tools: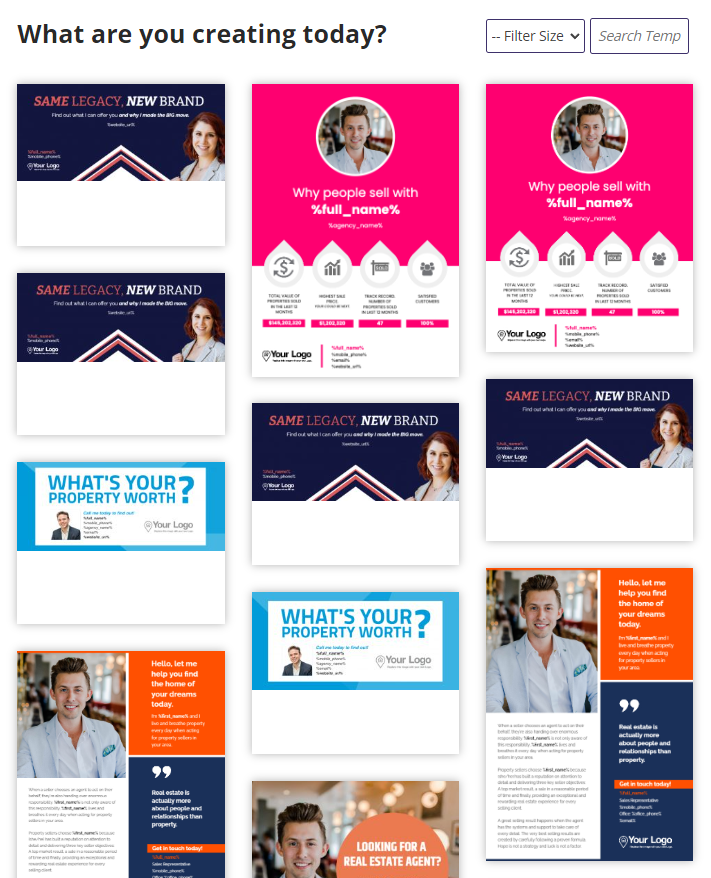 Jigglar enables you to edit text, add images, use pre-built shapes and icons, save designs in multiple formats, and more. That means you can take care of marketing yourself instead of looking for and hiring a dedicated web designer.
Conclusion
Real estate marketing is necessary if you want to grow your business to its full potential. However, marketing also involves design, scheduling posts, managing multiple social media profiles, dealing with technical issues, and more. All of that can be too much to handle for any realtor.
Ideally, you'll find ways to save time with social media marketing. Some of our top tips include:
Recycling old content
Creating a posting schedule
Using real estate marketing templates
Are you ready to get started with your real estate marketing? Sign up for a free Jigglar trial account today to access our expansive library of flyer templates!