With over one billion users, Instagram can help you promote your real estate services to a large global audience. However, due to the platform's popularity, it can be challenging to make your content stand out.
Fortunately, using videos can be a more engaging way of connecting with your audience. With Instagram videos, you can show listings, film walk-throughs, promote open house events, and more.
In this post, we'll discuss four types of Instagram videos that you can use for your real estate business. Let's get started!
1. Reels
Instagram reels were inspired by the success of TikTok. You can create sixty-second clips with Instagram's camera or upload a video from your photo library. Reels are then displayed in a dedicated tab and in the user feed.
Typically, reels are used for pop culture and entertainment purposes. Therefore, you can create real estate Instagram videos that capitalize on the latest trends. Reels are also a great choice for producing seasonal content that celebrates special events and holidays.
For example, our Halloween Instagram post template is an excellent way to partake in the holiday season while promoting your real estate services. You could film a Halloween-themed video and then upload it as a reel, using our unique template: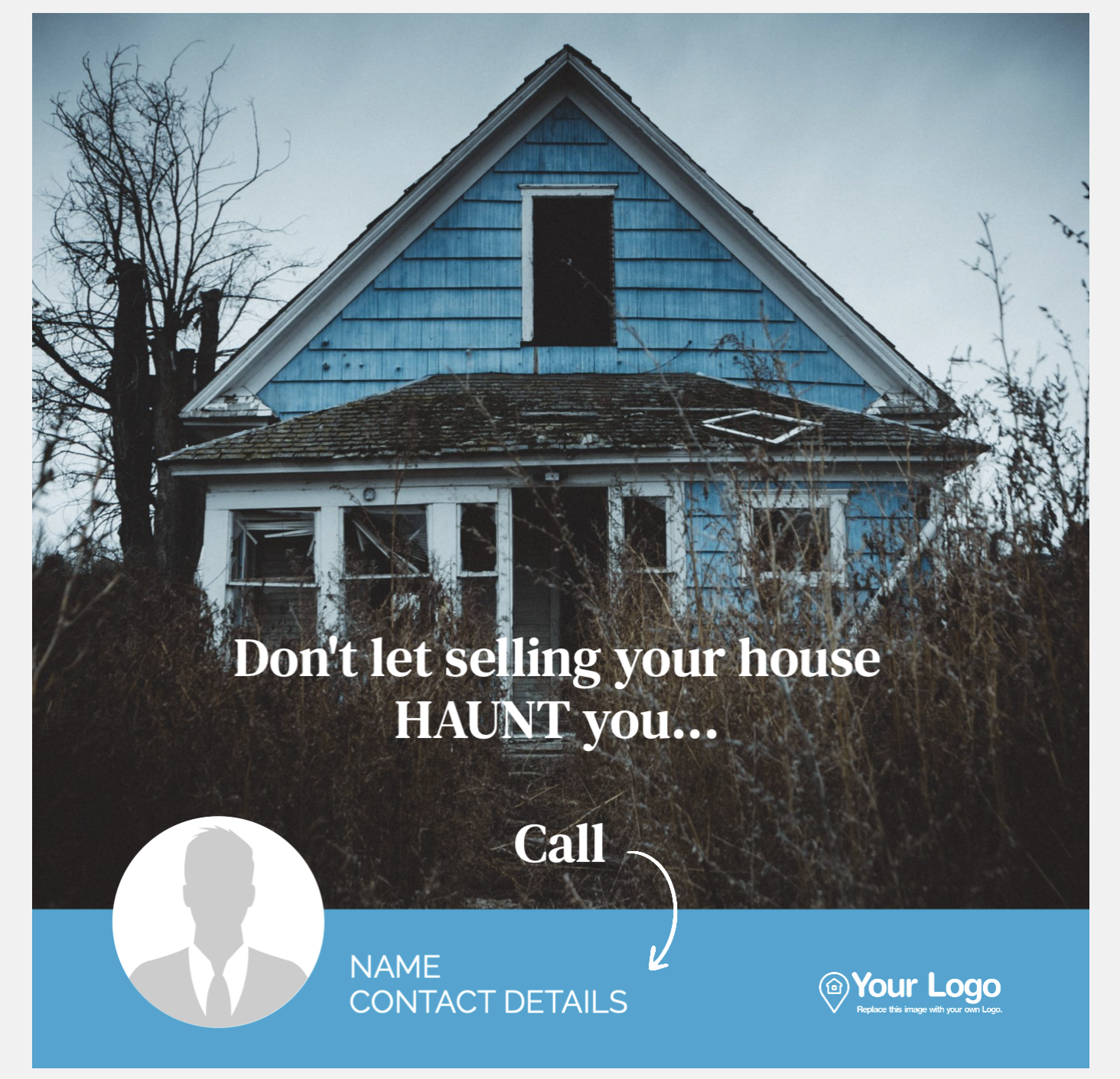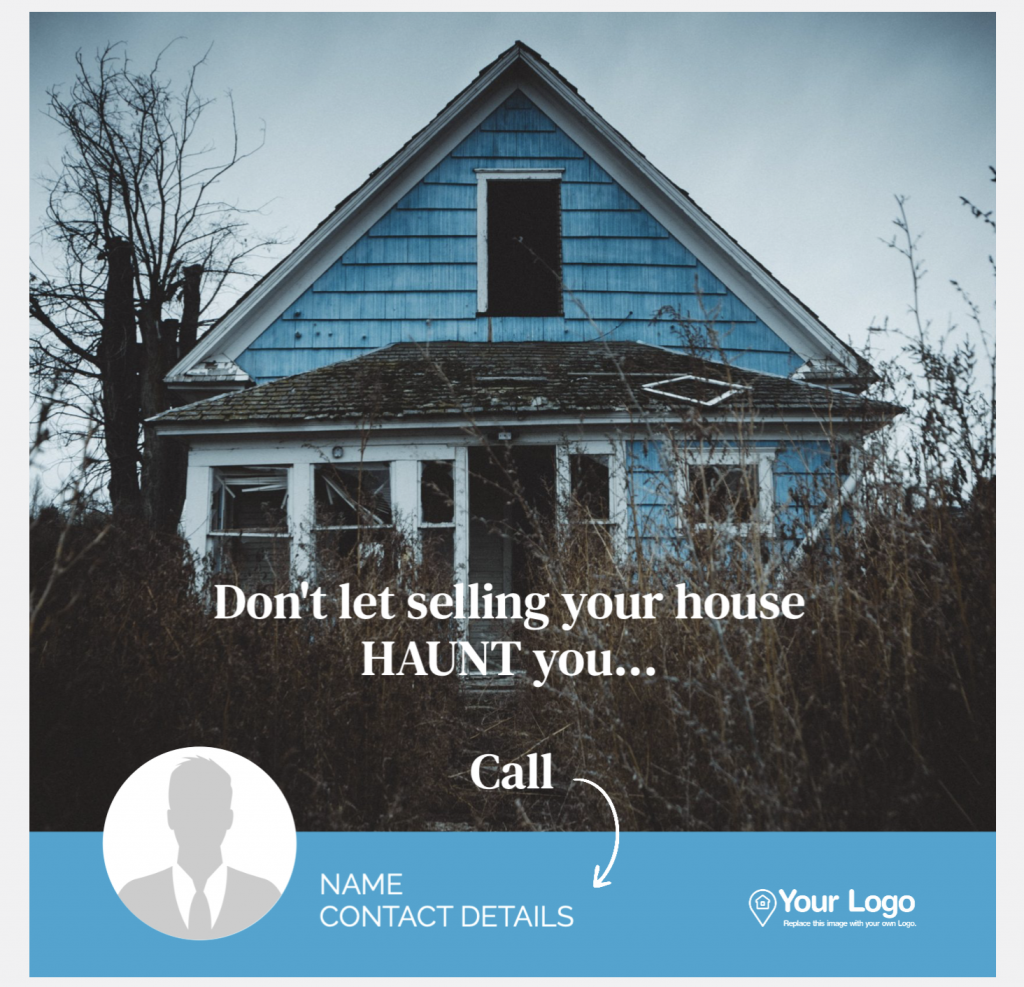 You could also use sixty-second reels to film a walk-through of a new house on the market. Alternatively, you can provide followers with a more in-depth look at a new listing: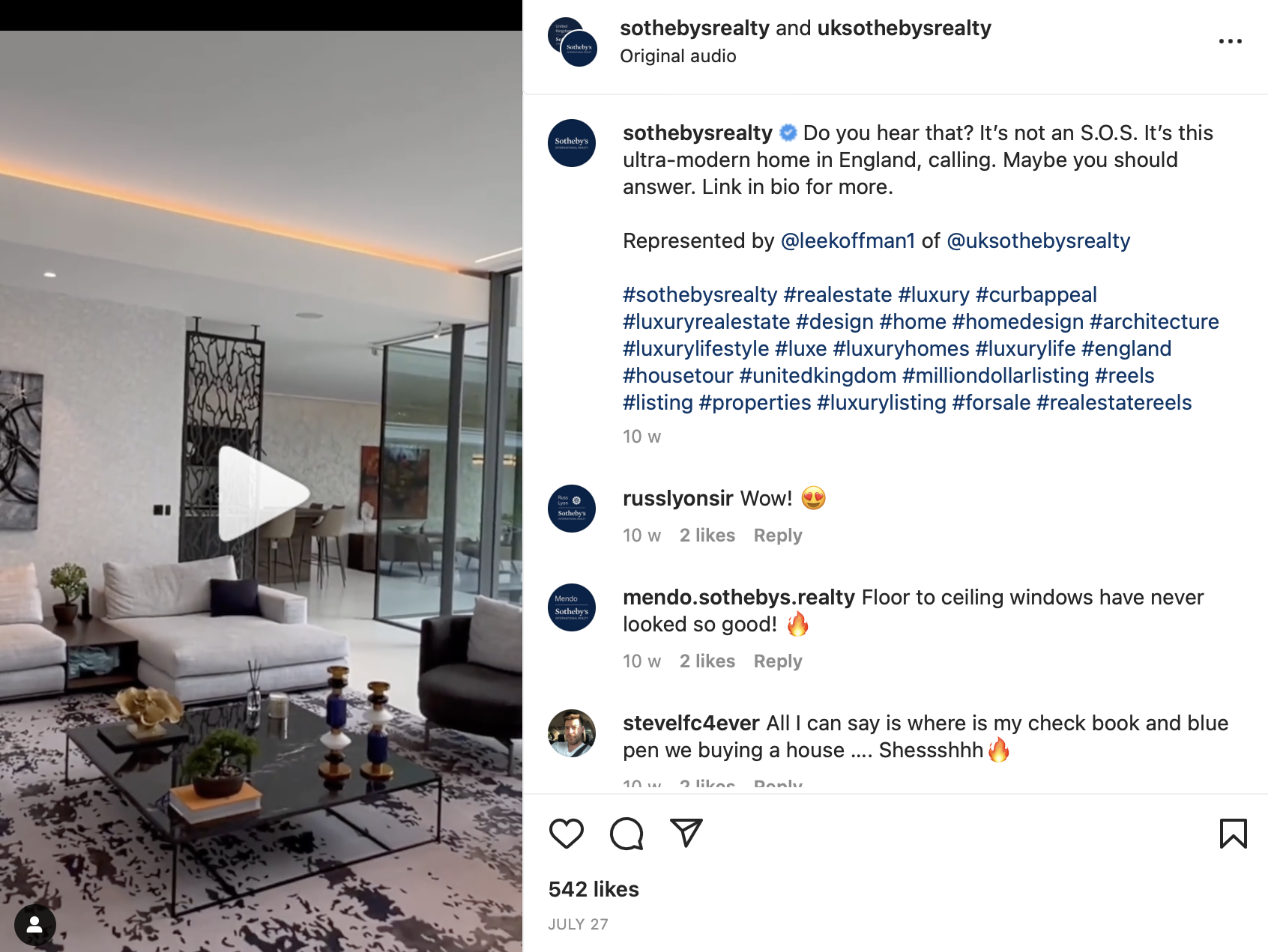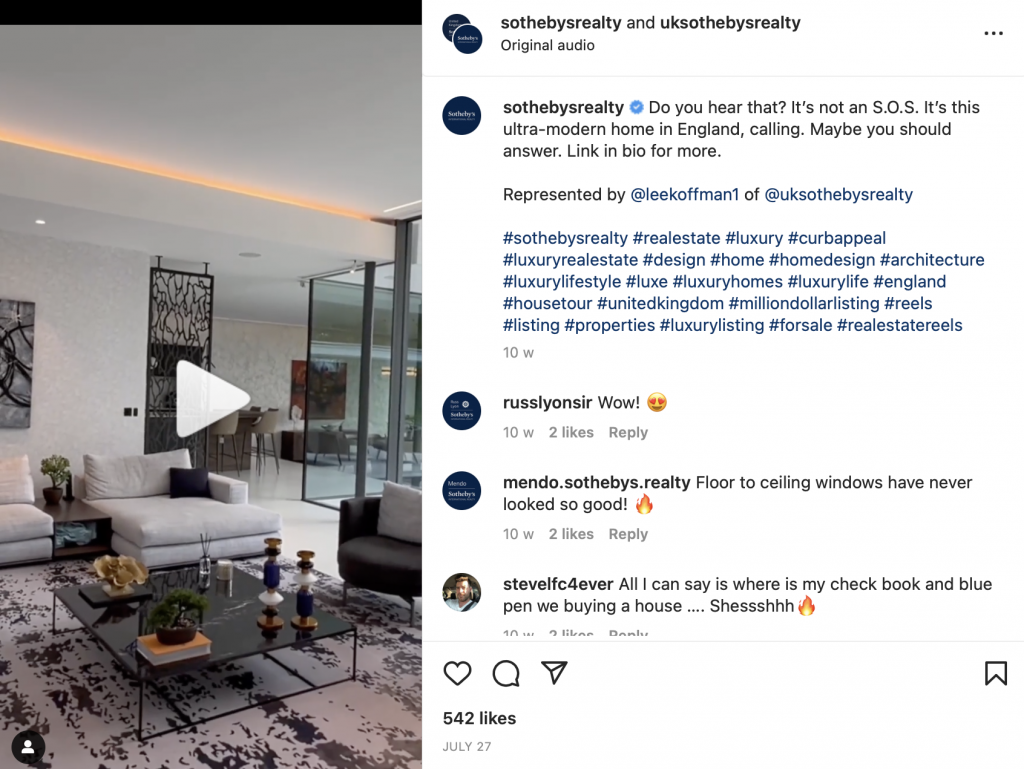 Better yet, with Instagram reels, you can utilize exciting features such as timed text and green screen mode. You'll also get access to a free audio library to make your Instagram posts more engaging.
2. Feed Videos
Instagram videos are a combination of IGTV and Feed Videos. They fall under the Video tab on your profile, enabling users to discover new content. You can record your clip and then upload it to the platform.
What's more, feed videos are the oldest form of video content on Instagram, so they're used for many purposes. This means the possibilities are pretty much endless.
You can create professional-level videos to showcase a new listing, or opt for a more natural, spur-of-the-moment clip to entertain your audience: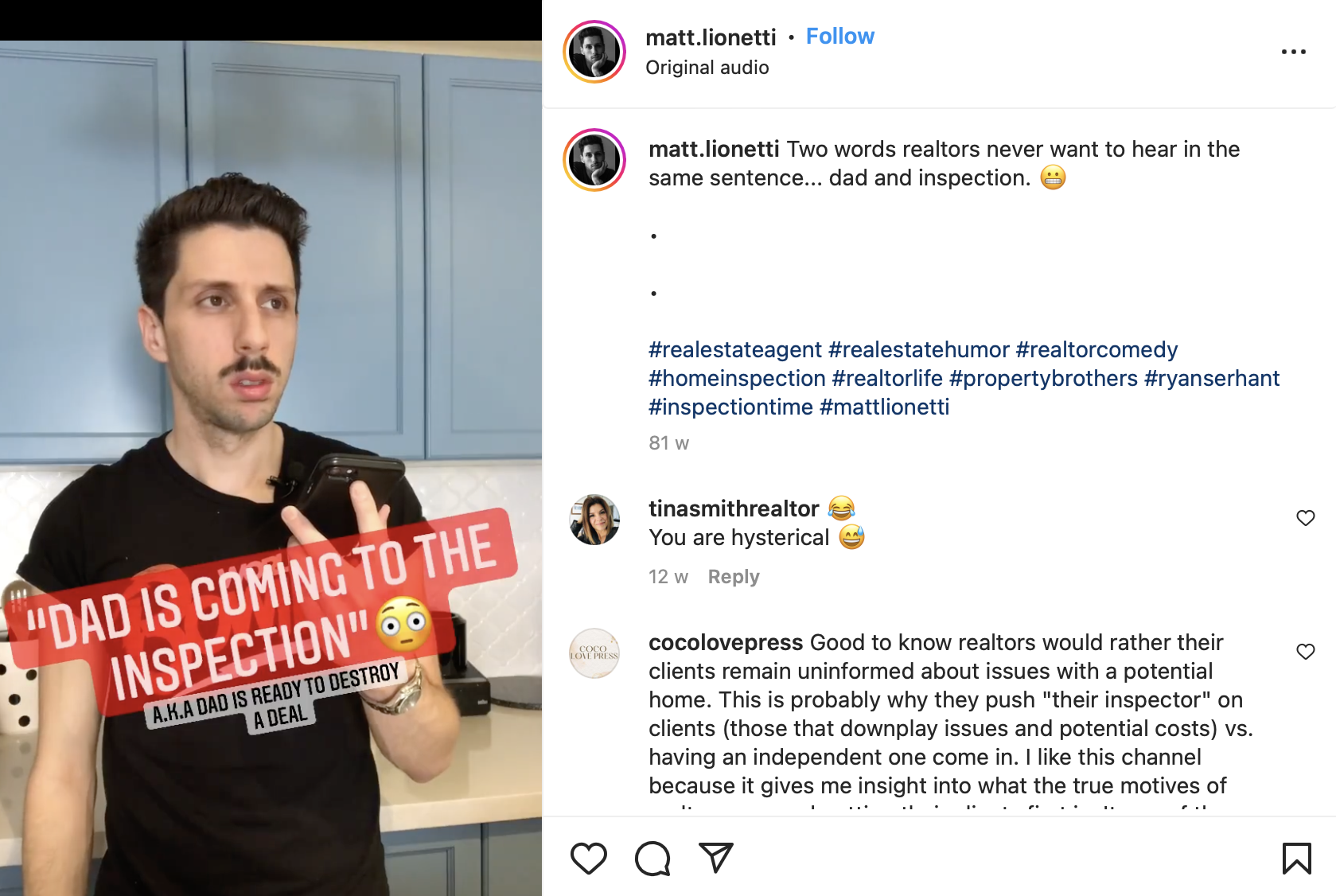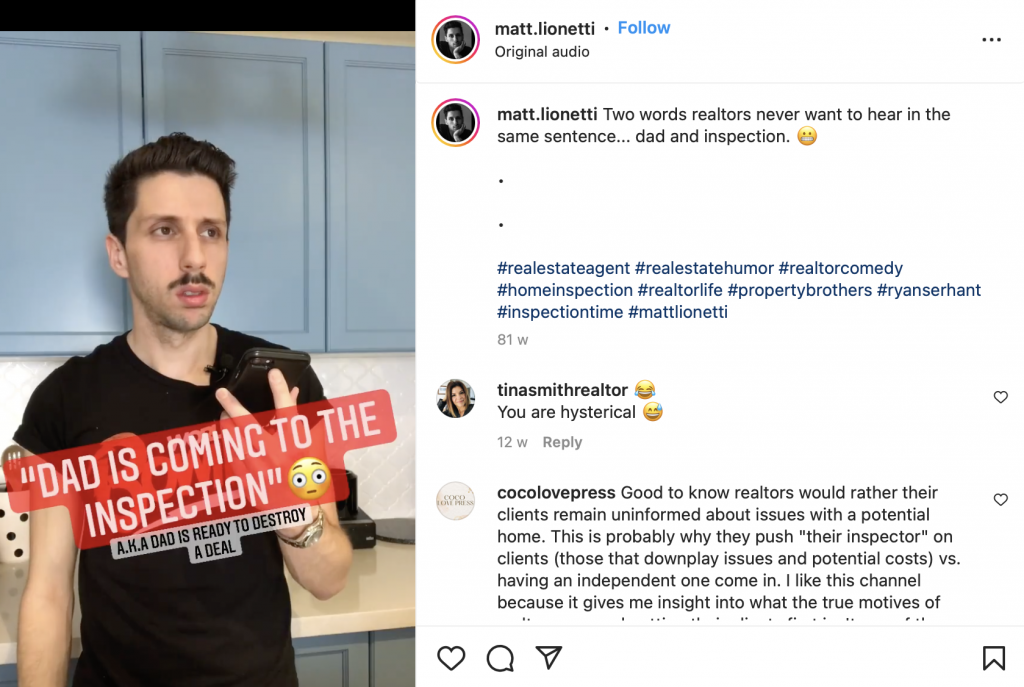 Then, you can add your video to a series, create a cover photo, and have a sixty-second preview on your home feed to promote your post. Your feed videos are displayed in a dedicated tab and set to autoplay when they appear.
3. Stories
Influenced by Snapchat, Instagram Stories are fifteen-second clips that disappear after a day. However, you can save them to the Highlights section of your profile. These videos can be more interactive since you can add stickers, tags, filters, emojis, polls, and other features.
Four million businesses use Story ads every month. This provides a powerful incentive to start implementing them in your real estate marketing.
You can use Stories to expand your reach and engage your followers. For instance, you can create polls, shoot Q&As, and run competitions. You could also give your followers a glimpse into your business by filming a short clip of preparing for an open house: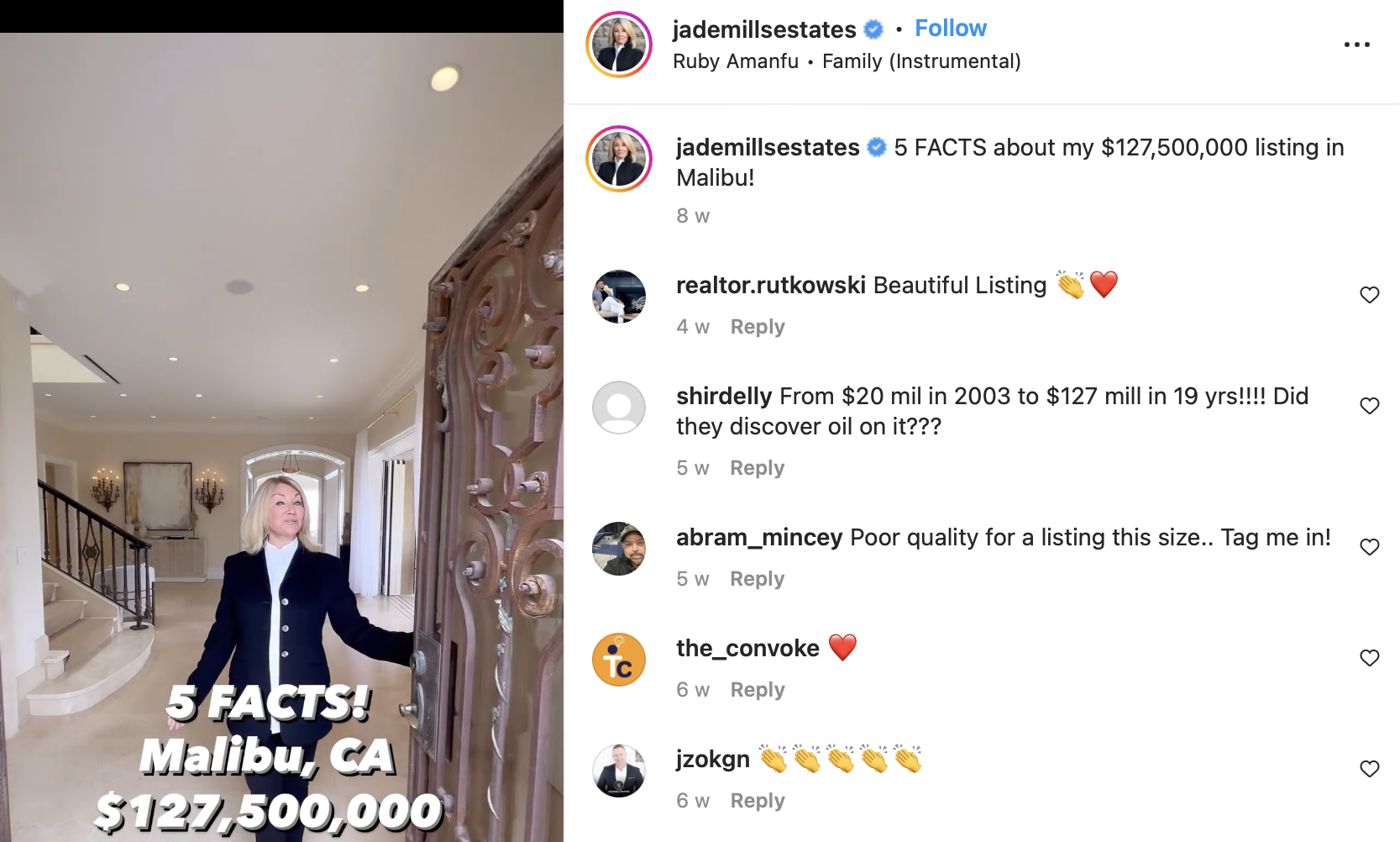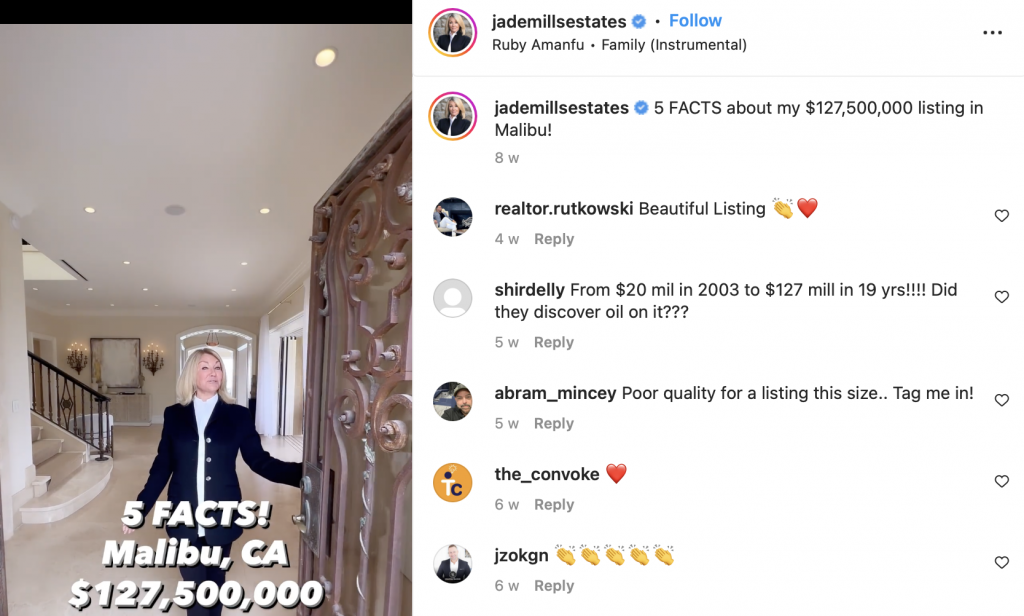 At Jigglar, we offer a range of customizable real estate templates to help you improve your marketing strategy. Our Story templates are a great way to share a new listing: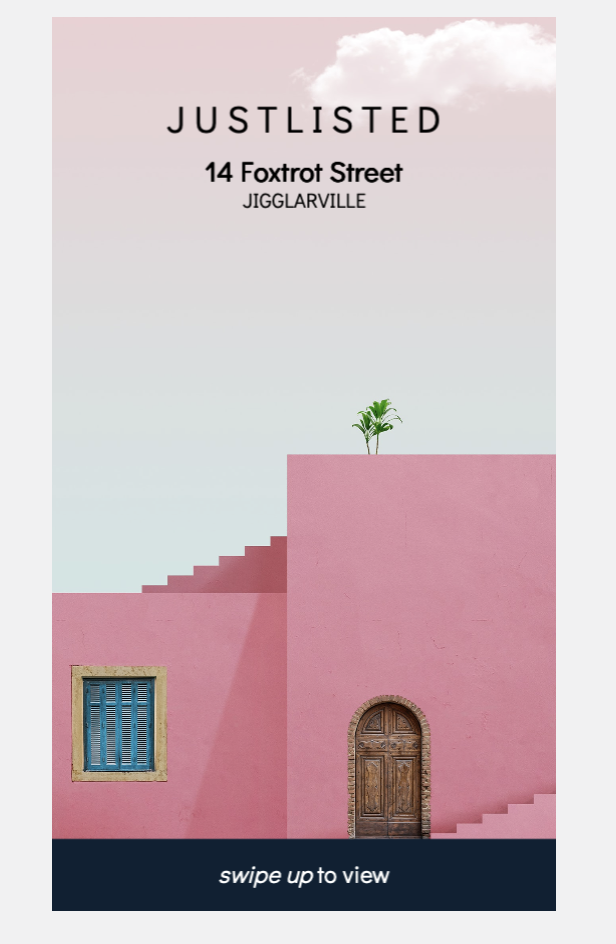 You can customize the template and reuse it for other posts. You might even want to pair it with one of our signup sheet templates.
Stories are also the only type of Instagram video where you can share links. Better yet, they're located at the top of the feed in a prime position, so they're more likely to get noticed. In fact, 50 percent of users admit to visiting a website to buy a product/service after seeing it in Stories.
4. Instagram Live
With Instagram Live, you can live-stream videos from the built-in camera on your device. This can be an excellent way to maintain personal connections and interact with clients in real-time.
For your Instagram Live video, you could host interviews with homeowners or stream an open house event. You could even use one of our templates to promote these virtual events: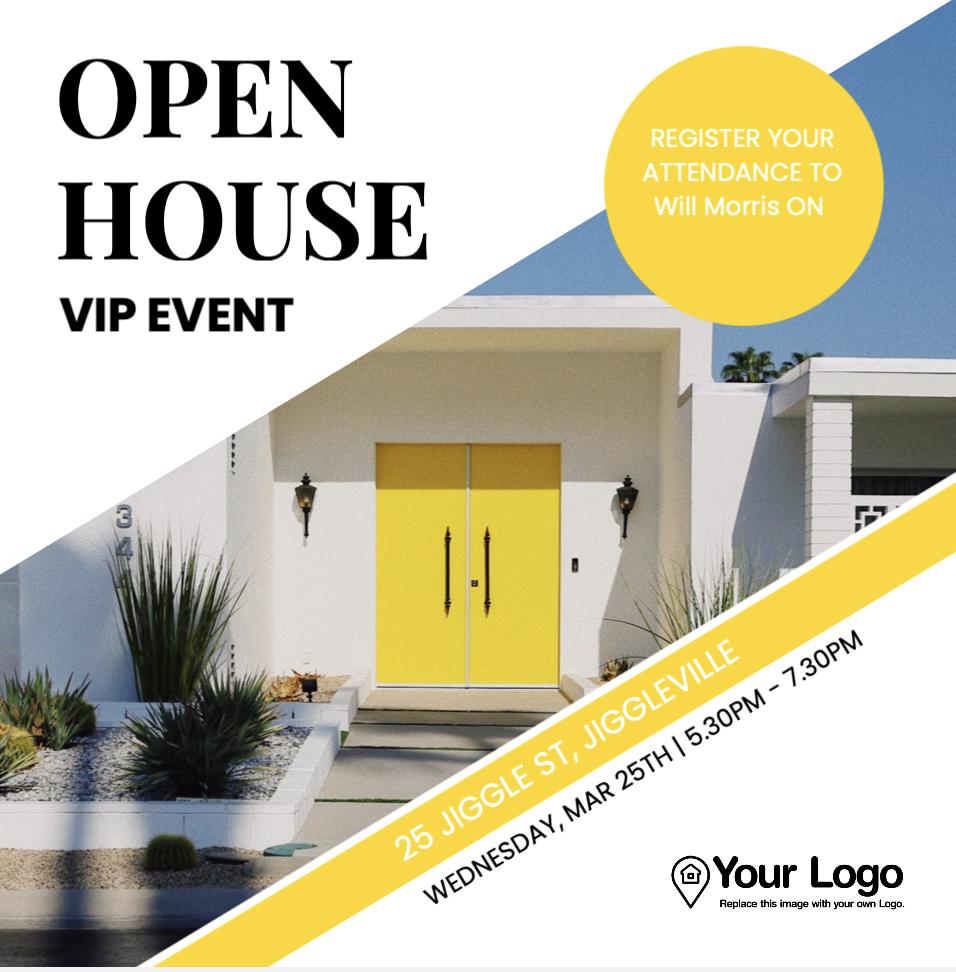 These videos can be a lot longer, lasting up to four hours. Plus, they can be co-hosted by several accounts.
Due to the nature of live streaming, it's important to properly plan your content to help attract and engage viewers. Then, once you end your broadcast, you can save a replay of the video to your feed.
Conclusion
Instagram is a great platform to promote your real estate business, but it can be difficult to make an impact with your content. Videos can be more powerful in reaching audiences, enabling you to tell stories and provide entertainment.
To recap, here are four types of Instagram videos for real estate agents:
Reels: These are short clips that you can pair with audio and timed text to educate or entertain users.
Feed videos: You can produce sixty-second videos to showcase a listing or create a series of videos.
Stories: Since these are more interactive, they're an excellent way to show off your brand's personality.
Instagram live: With this feature, you can broadcast an open house or host live Q&As to build personal connections.
At Jigglar, we provide a range of professionally-designed real estate marketing templates, including flyers, social posts, newsletters, and agent profiles. Start your 30-day free trial today!