Building trust with customers is key to any business that involves sales. The bigger the sale, the more important that trust becomes. If you're trying to sell a house or to convince owners to let you manage their listing, they need to know who you are to build trust.
Having a real estate bio can help you give customers a quick overview of who you are and why they should rely on your expertise. With the right short real estate bio template, you'll be able to create flyers, slides that you can add to presentations, and much more.
In this article, we'll talk about what to include in your short real estate bio template and show you several examples from the Jigglar archives. Let's get to it!
Add a Professional Picture of Yourself
No biography is ready without a great picture of the person that you're describing. In this case, that's you and as a real estate agent, customers expect to see your face in your marketing materials.
A great picture for your bio will show your full face and give customers an idea of who you are. You can do that by dressing up and choosing a pose that makes you look reliable and trustworthy. Smiling is always a safe bet, as you can see in this short real estate bio template: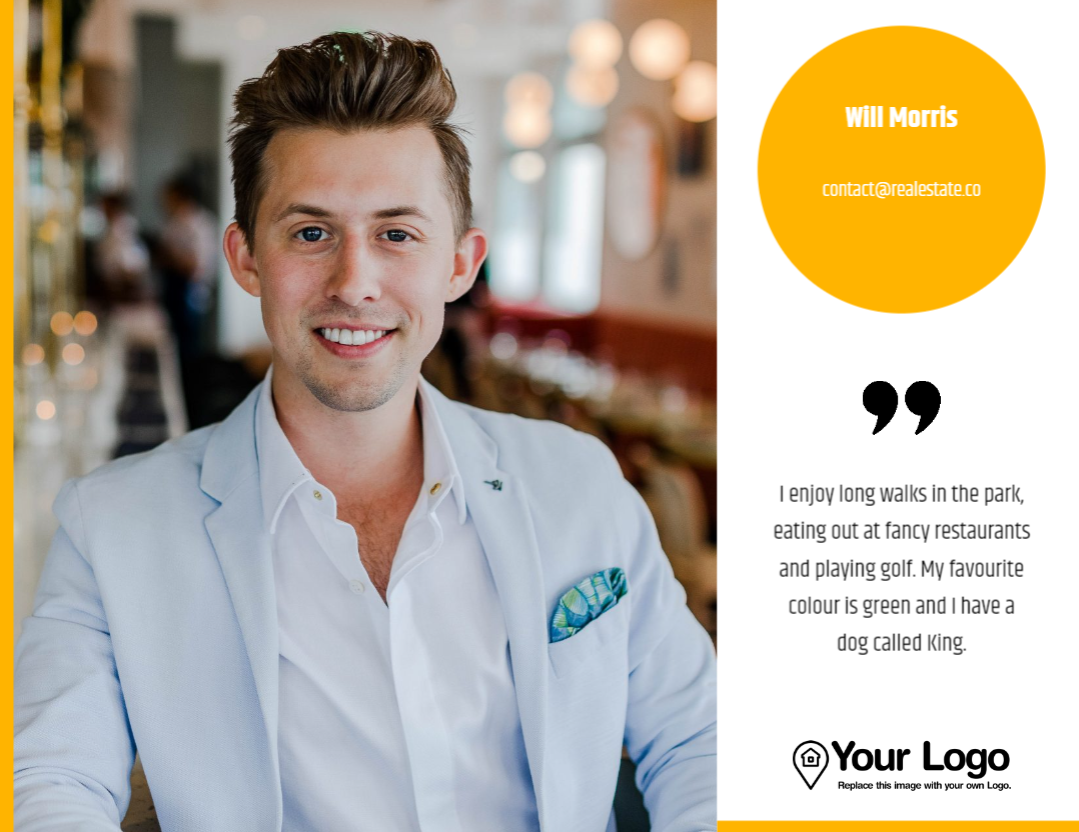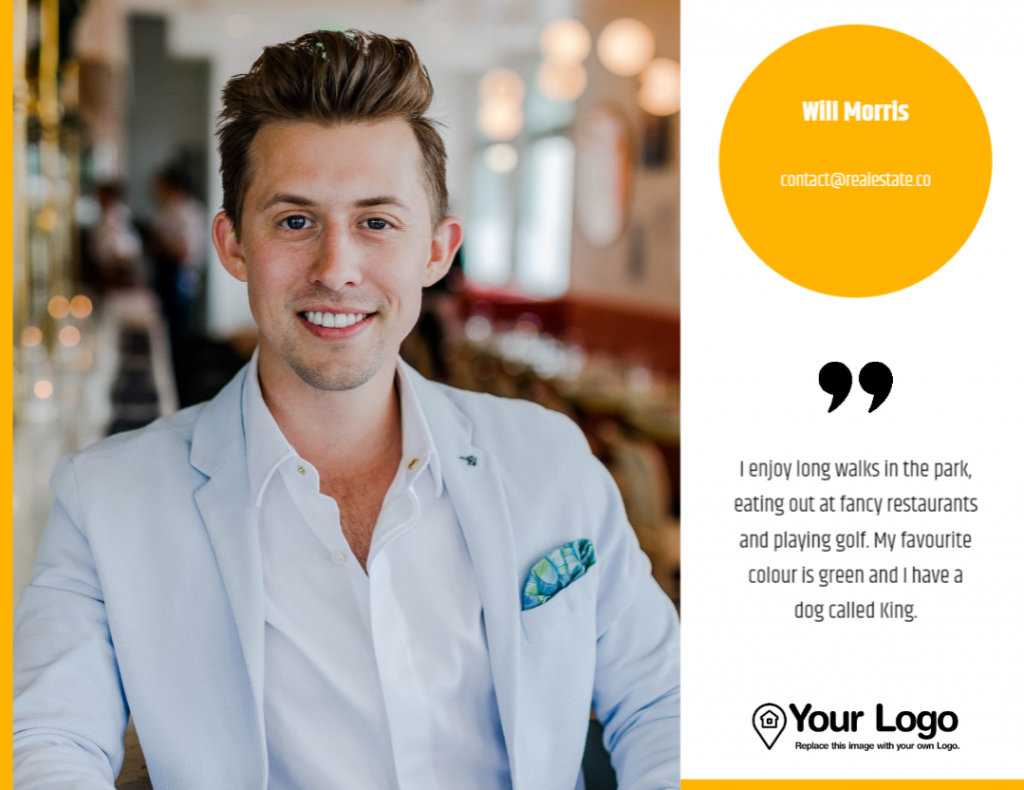 As far as professional pictures go, that's a fantastic example. If you use any of Jigglar's real estate bio templates, you'll be able to replace the default pictures with any photo that you want.
Tell Readers About Yourself
With a short bio, you don't want to tell customers your entire life story. What really matters is that you break down why they should trust you to sell their property or help you broker a purchase. With this short real estate bio template, you can give readers an overview of your track record: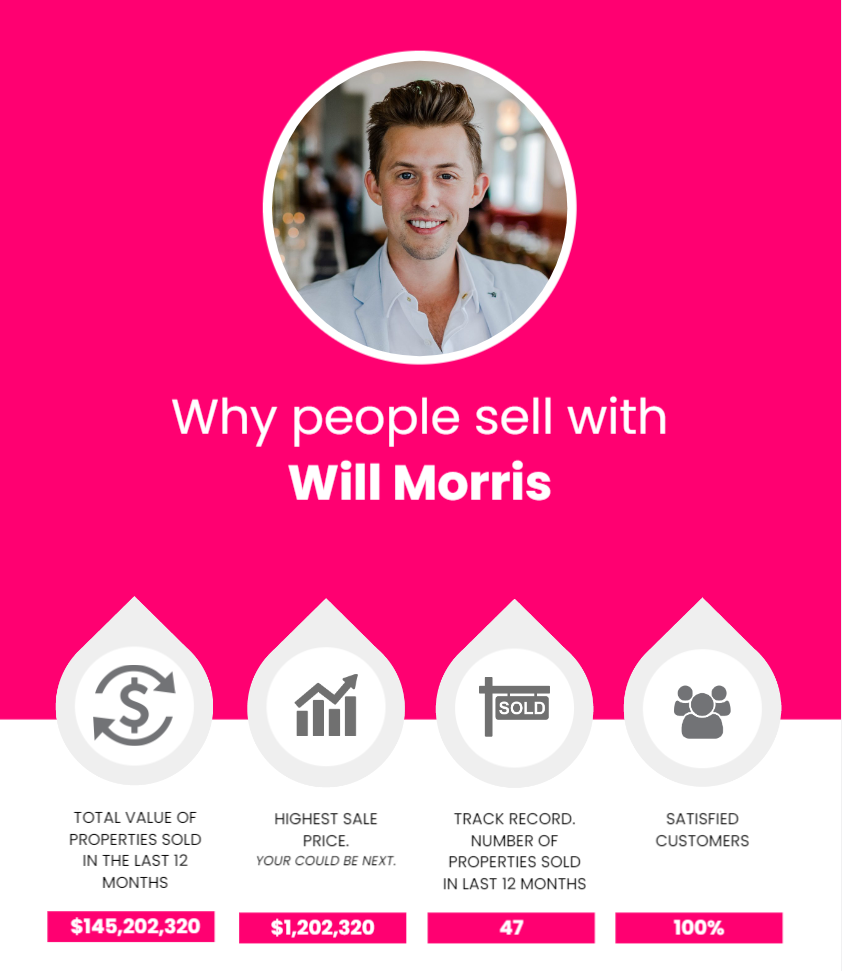 If your numbers are impressive enough, they'll do more talking than going over where you were born or why you got into real estate. However, if you want to use a more personal approach for your bio, this template lets you include much more information: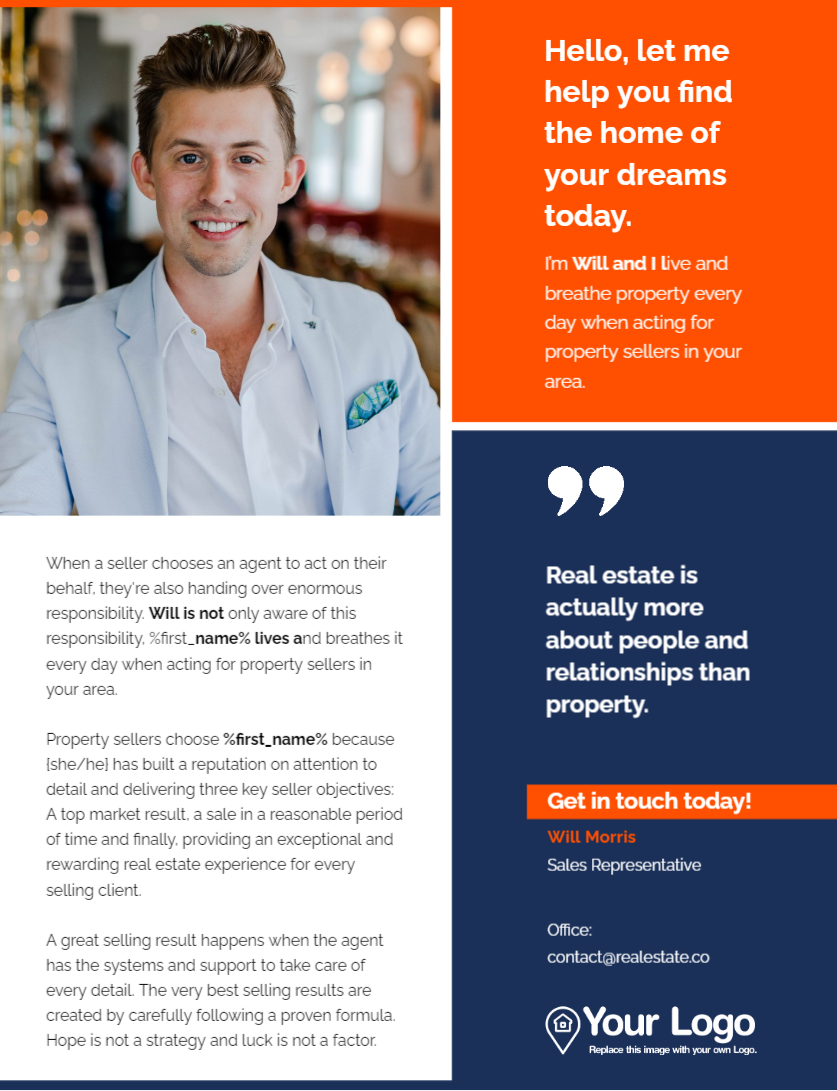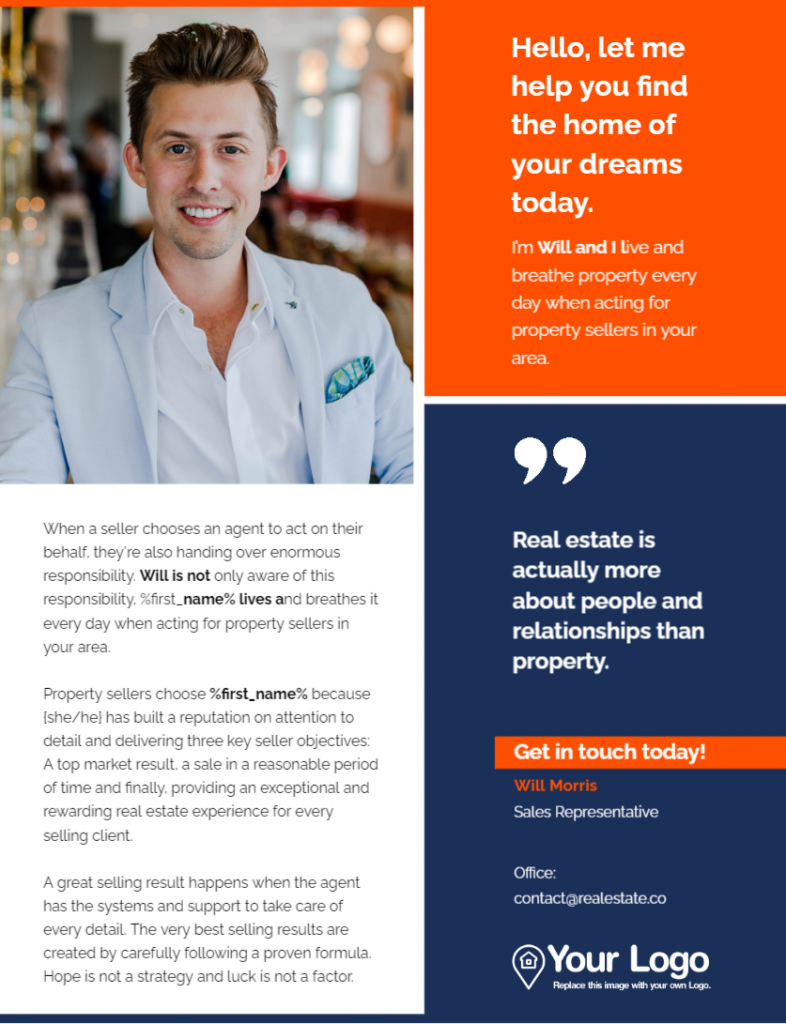 With that template, you can talk about your track record as a real estate agent and discuss your local reputation. You can also include a quote and a tagline that sums up why customers should trust you.
Include Your Contact Information
If you're using a short real estate bio template for flyers or mailers, then it's essential that you add your contact information to them. In most cases, that can mean either your email, phone number, or both: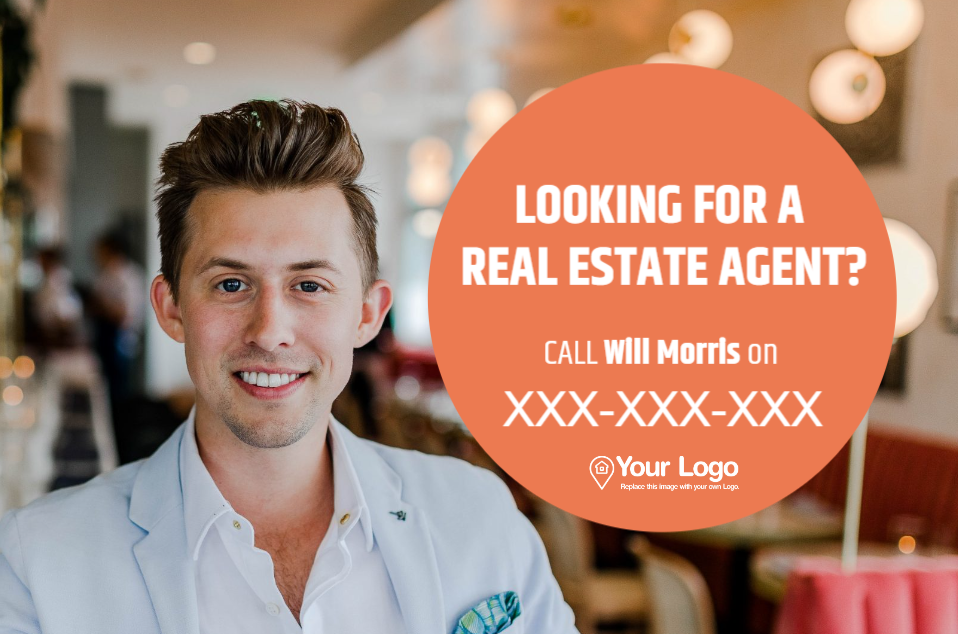 If you're adding your real estate bio to a listing presentation, then you can skip the contact information. However, aside from that very specific situation, always make sure to include it.
We always recommend that you have a stack of real estate marketing flyers or marketing materials at hand so you can quickly distribute them around target neighborhoods. Once you have a short real estate bio template that you love, you can print it any time that you need more flyers or mailers.
Add a Unique Value Proposition
Great businesses all have that one thing that sets them apart from the competition. As a realtor, you are the face of your business, so you also need to have a differentiator or a hook that lets you convince customers to reach out to you.
For example, offering quick, free home valuations can be a fantastic hook for a real estate agent: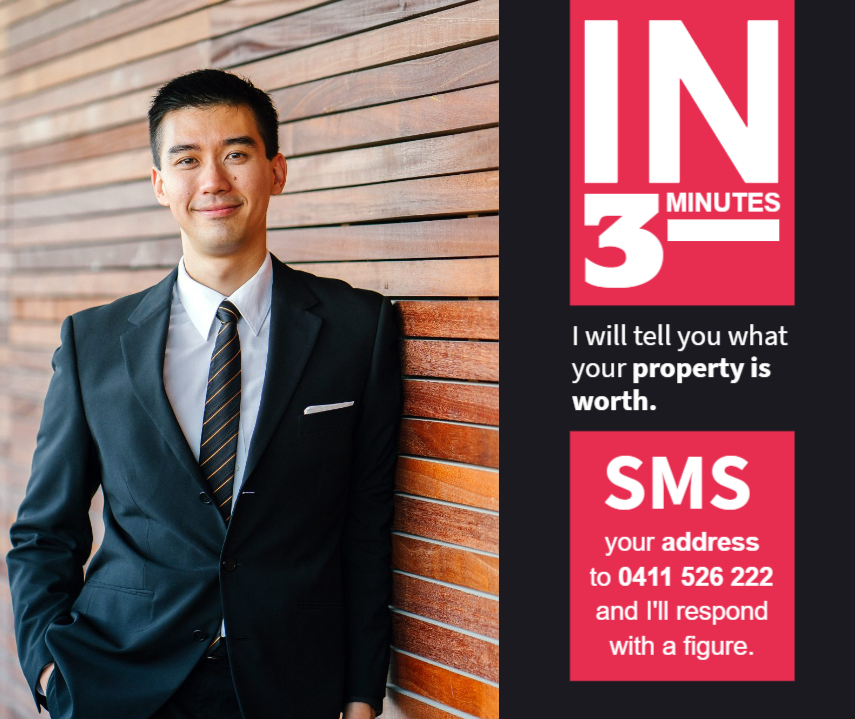 You can easily modify that template to include a short real estate bio to help you further convince customers that they contact you to get a valuation. Once a customer decides to make that first call or to send an email, you've got yourself a valuable lead.
Conclusion
Crafting a short real estate bio shouldn't take you all that long. You can list your best accomplishments as a realtor, talk a bit about what makes your services unique, anything else that helps customers get an idea of who you are.
With the perfect short real estate bio template, you'll be able to design flyers, mailers, and even slides that you can add to listing presentations. Those marketing materials can be invaluable when it comes to building trust with clients.
Are you ready to put together your real estate bio? Try out Jigglar for free and use any of our short real estate bio templates today.