The real estate marketing materials you use can make all the difference in your ability to generate leads and land new clients. However, if you're using the same ones year-round, you're missing out on an opportunity to gain a competitive advantage.
The Fourth of July is quickly approaching. Now is an excellent time to add some flair to your real estate flyers. As people get excited for the holiday and surrounding events and celebrations, you can leverage themed marketing flyers to present timely advertisements.
In this post, we'll start by briefly discussing the benefits of seasonal and holiday marketing. Then we'll provide you with three real estate templates to consider using for July 4th. Let's jump in!
The Benefits of Seasonal and Summer Holiday Marketing
Real estate is a cyclical business. Sales tend to be highest in the spring and summer, making those months ideal for marketing and advertising initiatives. The Fourth of July isn't technically considered part of summer (it falls right in the middle of June and August). However, it's still a period when people are generally more relaxed, happy, and likely to take action.
Some studies show that holiday-themed marketing can lead to increased sales levels. Research has also found that, since 2016, there's been a 17 percent uptick in homes sold over July Fourth.
Many companies across various sectors use seasonal themes and images to connect with customers on a deeper level and prompt them to take action. As a real estate agent, there are several benefits to using Fourth of July-themed marketing materials.
Generate Excitement and Urgency
People get excited about holidays. By aligning your real estate business with the fun and festivities, you can generate some excitement and urgency around working with you. You can use power words in your flyers to help drum up excitement and encourage people to reach out to you sooner rather than later so they don't miss out on the deal.
Stand Out From the Competition
With so many real estate agents vying for attention, it's important to find ways to stand out from the crowd. Seasonal marketing can help you do just that.
If everyone else is using generic real estate flyers and postcards, you'll be ahead of the game by using Fourth of July-themed materials. You'll capture people's attention. Plus, you'll demonstrate that you're willing to go the extra mile for your clients and prospects.
3 Real Estate Flyers for the Fourth of July
If you've decided to create Fourth of July flyers, but don't know where to start, don't worry. Below are three real estate flyers to consider using.
1. Happy Independence Day
You don't need to get overly complicated with your Fourth of July flyers. Sometimes the most effective marketing is content that is simple: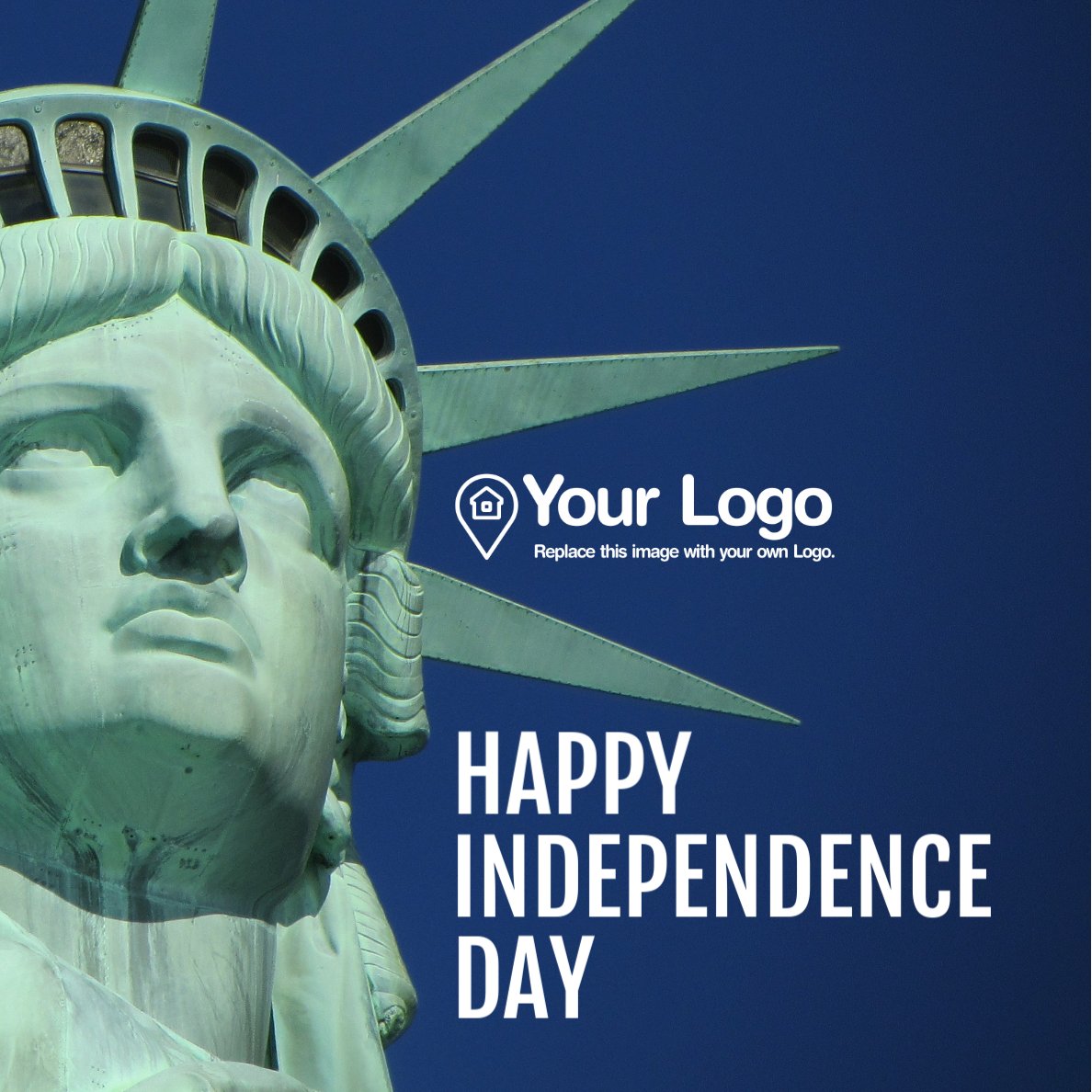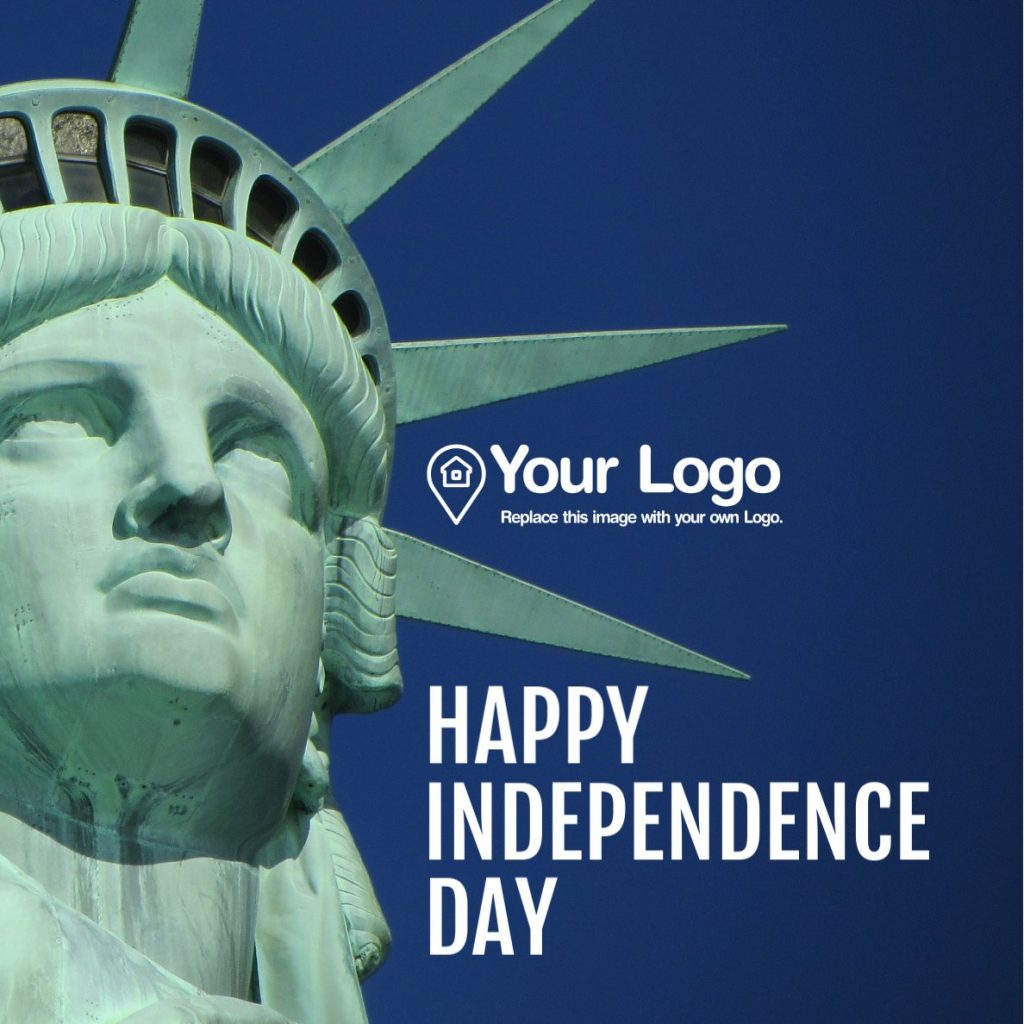 With this type of flyer, you can show your patriotism and incorporate your own branding and logo. Then you can easily share it on your social media platforms.
2. Limited-Time Offer
Holidays are an excellent time to run special promotions and offers. They can grab your audiences' attention and encourage them to act: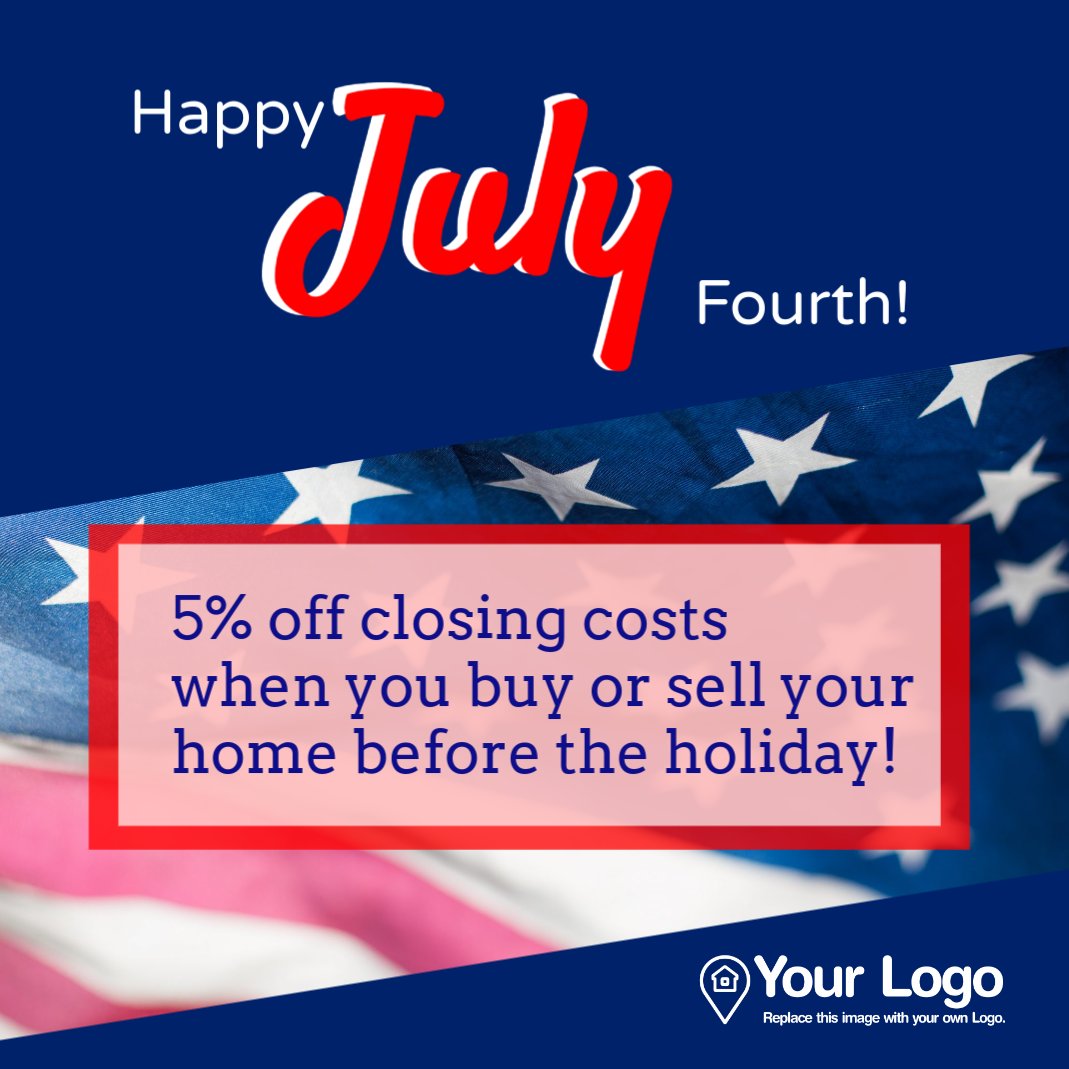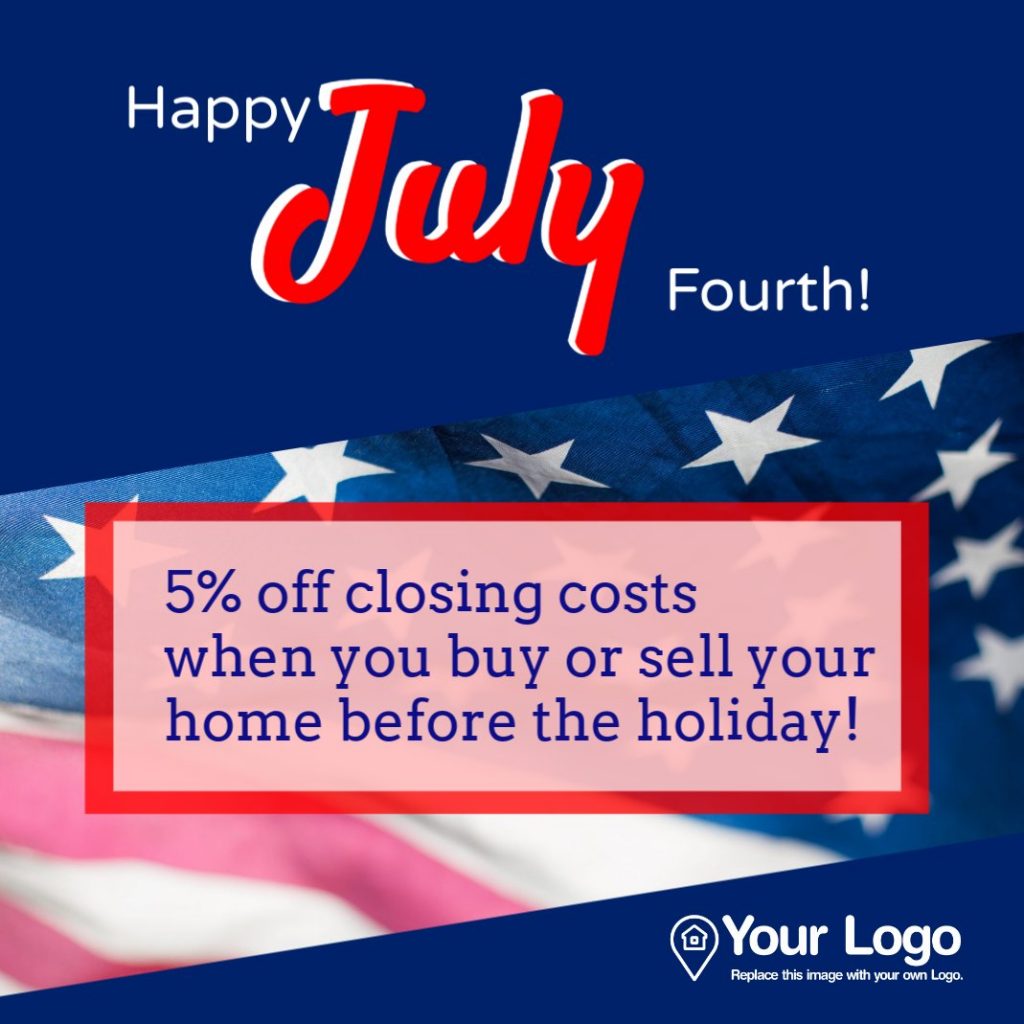 For example, if you're running a Fourth of July special like "X% off closing costs when you buy or sell your home before the holiday," be sure to include that information prominently on your real estate flyer. Then you can include your logo or a QR code that lets people easily get in touch with you to learn more.
3. Flag Flyer
Nothing is more on-theme for July Fourth celebrations than the American flag: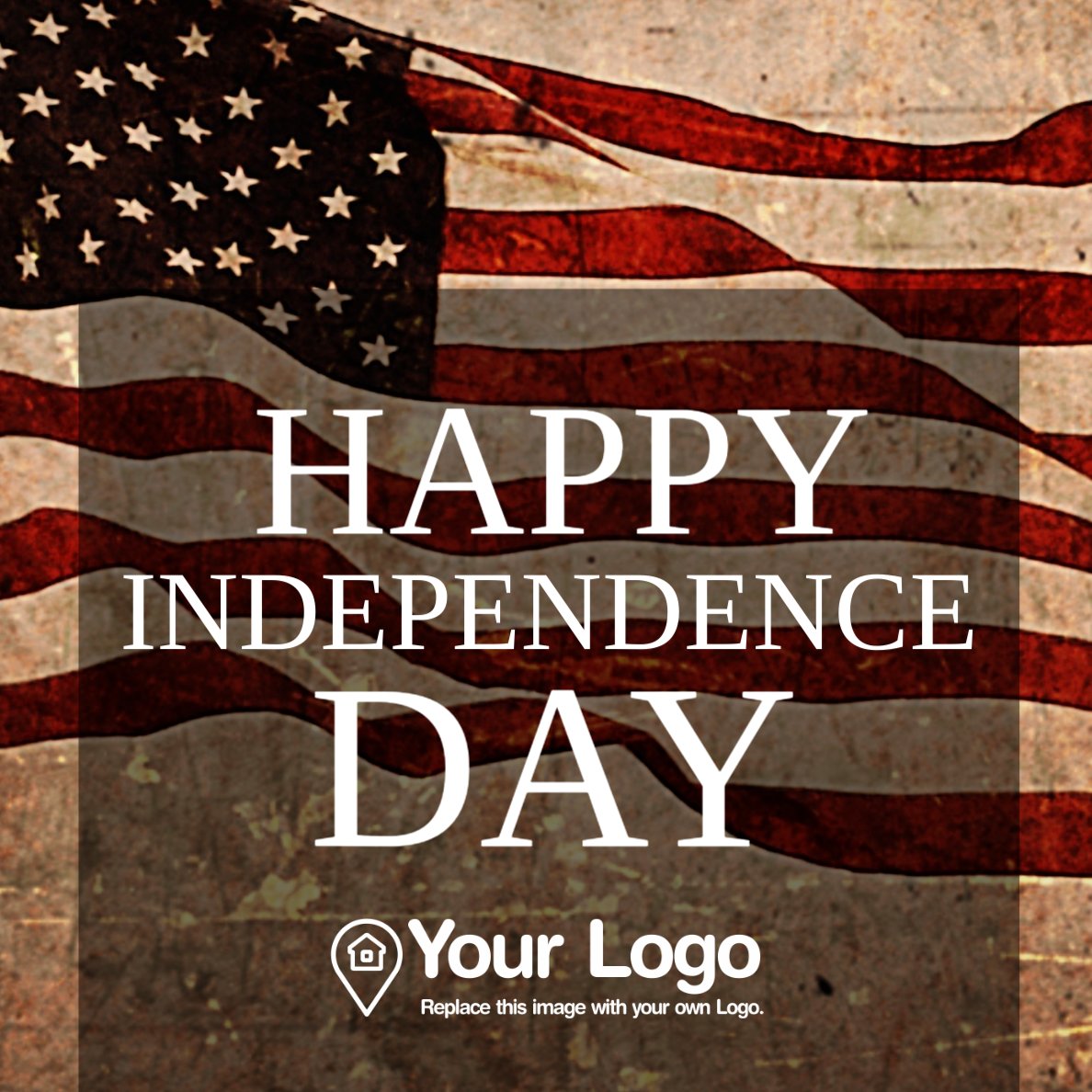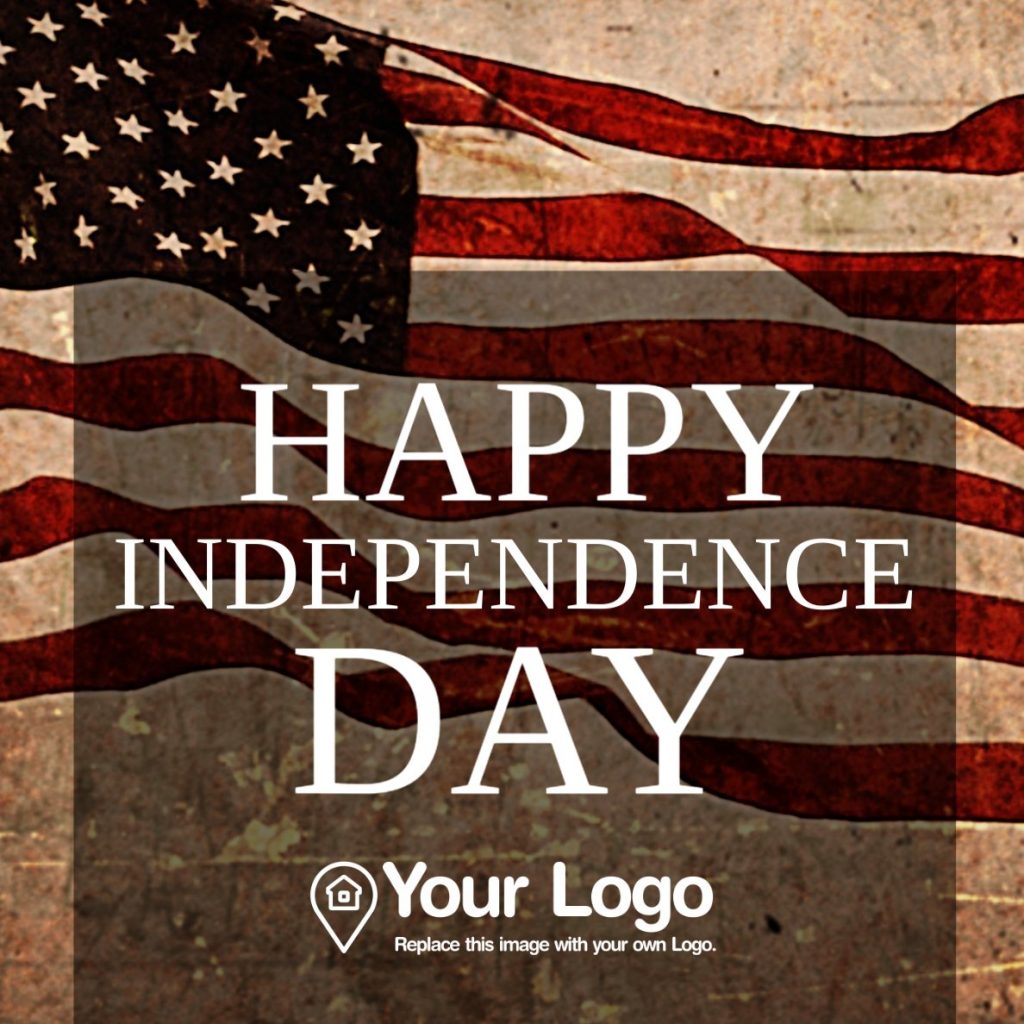 This flyer template is great because it leaves plenty of room for customization. You can use it as-is to wish your audience a happy holiday. You can also add your own content. For example, you could add special details and promotions or other marketing information that you want to promote.
Conclusion
Using the same marketing materials throughout the year can get boring. However, switching your strategy up to take advantage of the excitement surrounding upcoming holidays and celebrations can be an effective way to increase engagement.
As we discussed in this post, there are many ways you can incorporate the theme of the Fourth of July into your real estate flyers. Plus, when you use the templates that we covered in this post, the process of doing so will be quick and easy.
Ready to create your Fourth of July flyers? Sign up for a free Jigglar trial account today to access our expansive library of templates!