As a real estate agent, it's important to make sellers feel confident enough to trust your home selling process. However, much of your success with this hinges on how your listing appointments go.
The good news is that there are simple steps you can take to ensure this stage goes smoothly. One of them is to prepare a listing appointment script. Doing so can help increase your chances of turning consultations into agreements.
In this article, we'll briefly discuss the benefits of creating a listing appointment script. Then we'll provide you with two key steps for doing so, including a template. Let's get started!
The Benefits of Using a Listing Appointment Script
Real estate is extremely competitive right now, especially among home buyers. As such, you must go above and beyond to win over sellers and convince them that you're the best person to handle their listing.
Some agents prefer to simply 'wing' listing appointments and hope that the natural conversation will be enough to persuade sellers. While this might work, it's not necessarily the wisest or safest strategy.
Instead, we recommend taking a more structured approach. To do that, you must have a solid listing presentation and script in place.
Proper preparation can make you feel and appear more confident in your meetings. It also helps prevent you from o forgetting to cover essential points that could have led to a signing.
A listing appointment script can guide you through your discussion with sellers. It can remind you of the most important questions to ask and help keep you on track.
How To Script Your Listing Appointment (In 2 Steps)
Now that we've discussed why a script would be useful, it's time to get to work. Let's take a look at how you can plan for your listing appointments in two steps.
Step 1: Prepare a Professional Presentation Toolkit
Putting together a listing presentation is a powerful way to ensure efficient consultations. You can fill a pre-listing toolkit with materials that help highlight your services, profile, and pricing.
Your deck can be a PDF or printed booklet that you send buyers before your appointment. In it, you can introduce yourself, provide an agenda to help facilitate the appointment, and a list of questions for them to consider: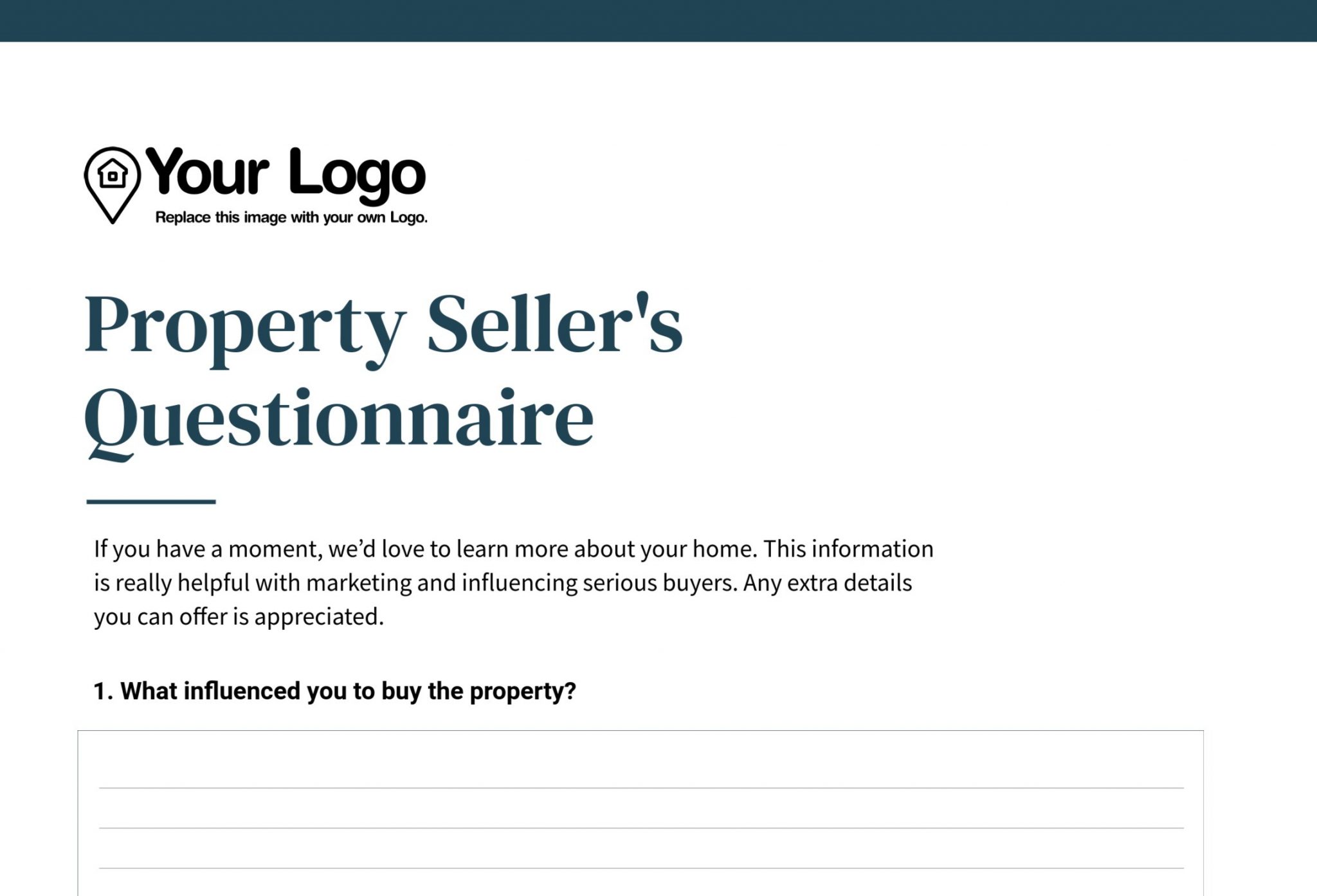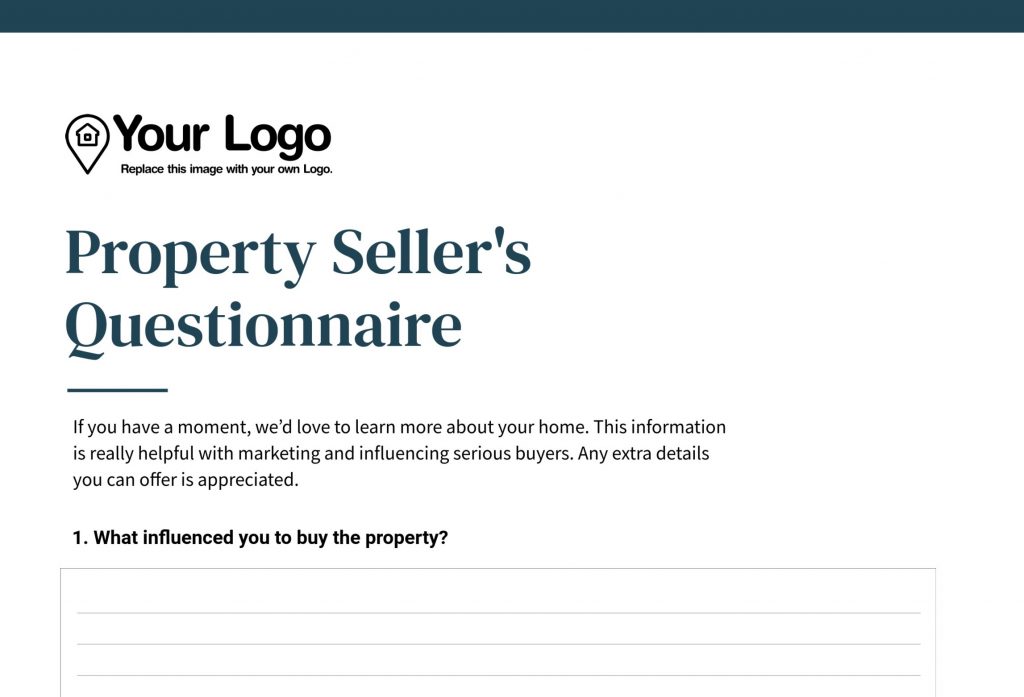 You can also use it to address:
The home selling, marketing, and valuation process
Your experience, capabilities, and competence as a real estate agent
Anticipate and address potential questions the seller might have
To ensure that it is aesthetically pleasing and professional, you can the listing presentation templates we offer at Jigglar:

With these templates, you can replace the logo and content with your branding and information. Then you can re-use them with as many sellers as you wish.
Step 2: Use a Listing Script Template
Once you have your presentation toolkit, you will have a better idea of the questions to focus on during the actual appointment. You'll also know which presentation materials you have at your disposal to guide the conversation along.
There are many different ways to script your listing appointment and questions that you can include. However, we recommend using the following as a general template:
"Before we start off, are there any questions or concerns you have for me about selling your home?" After you tour the home and are ready to have the 'sit down' talk, it's smart to immediately inquire about their questions or concerns. It shows genuine interest on your part. Also, it allows you to uncover and resolve any objections they may have about selling.
"I have a list of buyers, some of who could be ready to buy within a few days. Would that be too soon for you?" This line of questioning can help you qualify the seller and gain a better understanding of their current motivation to list.
"Did you have a chance to review the pre-listing presentation?" This question can bring the conversation back to the benefits of selling with you and the advantages you offer as a real estate agent. Knowing their specific concerns and questions, you can also use your presentation materials to counter their objections about pricing, marketing, commission, etc.
Once you have your script nailed down, remember to practice it as much as possible. The more familiar you are with your presentation, the more confident and convincing your delivery will be.
Boost the Success of Your Consultations With a Script
There's a lot of information and concerns to address in listing consultations. As a real estate agent, you have two options: wing these meetings and hope they go well or take the time to plan a productive presentation.
Crafting a structured listing presentation can make all the difference in whether sellers decide to work with you or not. While preparing, you can include a listing appointment script to guide the conversation and ensure you cover all concerns.
Are you ready to make a listing appointment script to add to your real estate presentation toolbox? Try out Jigglar for free and get started today!