As a real estate professional, the importance of maintaining an organized, efficient method for collecting information from your clients cannot be understated. However, knowing which forms to use and when can get confusing, especially considering how much paperwork is involved in the home buying and selling process.
If you're looking to attract more leads and increase the likelihood of finding them their dream homes, we recommend creating and using real estate buyer information sheets. These forms can help ensure you gather the right information from people and that it remains easily accessible for when you need to reference it.
In this post, we'll briefly discuss what a real estate buyer information sheet is and why it's important. Then we'll walk you through how to create a nice real estate buyer information sheet in three simple steps. We'll provide you with some essential tips and suggestions for making the process as quick, simple, and seamless as possible. Let's dive right in!
An Introduction to Real Estate Buyer Information Sheets
When you're running a real estate business and constantly meeting new people, keeping track of everyone's details, requests, and preferences can be incredibly difficult. Fortunately, this is why there are a handful of forms and marketing materials that you can both distribute and collect to make exchanges smoother. For example, you might use real estate business cards or flyers to help promote your services and generate new leads: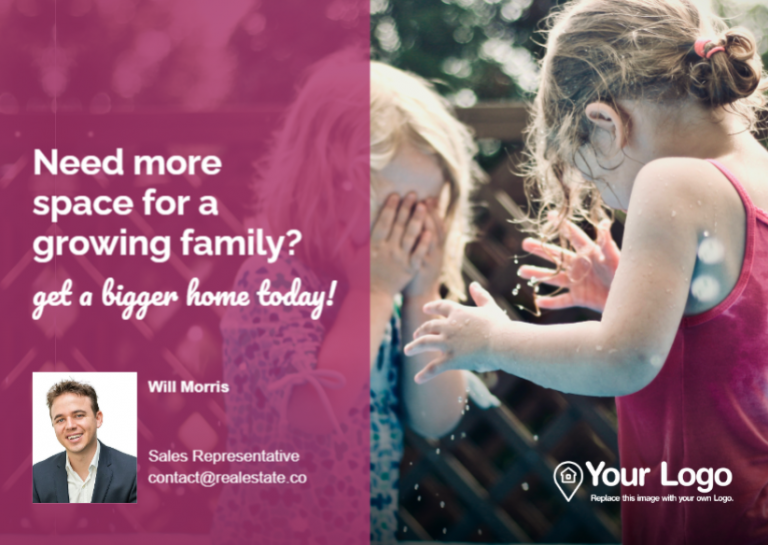 Real estate buyer information sheets are forms that you can use to gather a wide variety of crucial information about clients. This often includes:
Address and contact details
Current living situation (rent versus own)
Regional and geographical preferences
Price range and income
Lender information
Having all of this information in one place can help make your job a lot easier. Everything you need to help match them with sellers is in one neatly organized document that you can keep both print and digital versions of.
How To Create a Nice Real Estate Buyer Information Sheet (3 Key Tips)
Now that we've discussed what a buyer information sheet is and why it's important, let's take a look at how to go about putting one together. Below are three tips for creating a real estate buyer information sheet.
1. Establish the Key Questions You Want to Address
Before you start creating your form, it's a smart idea to identify the key points you want the sheet to address. This may vary from client to client. You may even want to consider developing multiple versions of the form, depending on your areas of specialty.
However, having a baseline form to work with can provide you with a solid starting point. You can always go back and adjust each section as needed, especially if you use a template (which we'll get to in a moment).
Knowing which questions to ask buyers can help make this step a lot easier. For example, gauging where they're at in the loan process as well as how "ready" they are to buy can help you determine the seriousness of their inquiries.
2. Decide How You Will Distribute and Collect the Forms
Next, we also recommend taking into account where you plan on using these forms. The reason for this is because how you plan on using them may also influence how you create them.
For example, do you prefer to use printed materials? Perhaps the most convenient option would be to add downloadable, electronic forms on your real estate website. If that's the case, you might benefit from creating PDF forms.
3. Use a Real Estate Information Sheet Template
Once you decide which questions you want to address and the method you'll use for distributing and collecting the forms, you can get to the fun part. To actually create your form, we suggest using a real estate buyer information sheet template: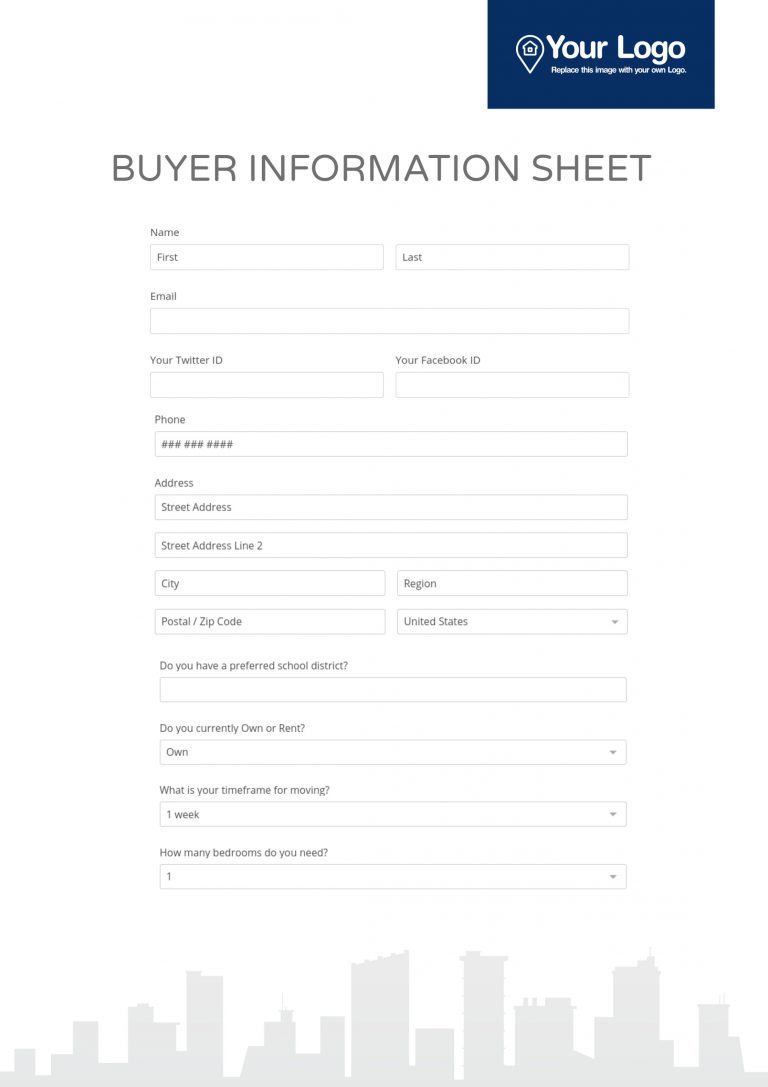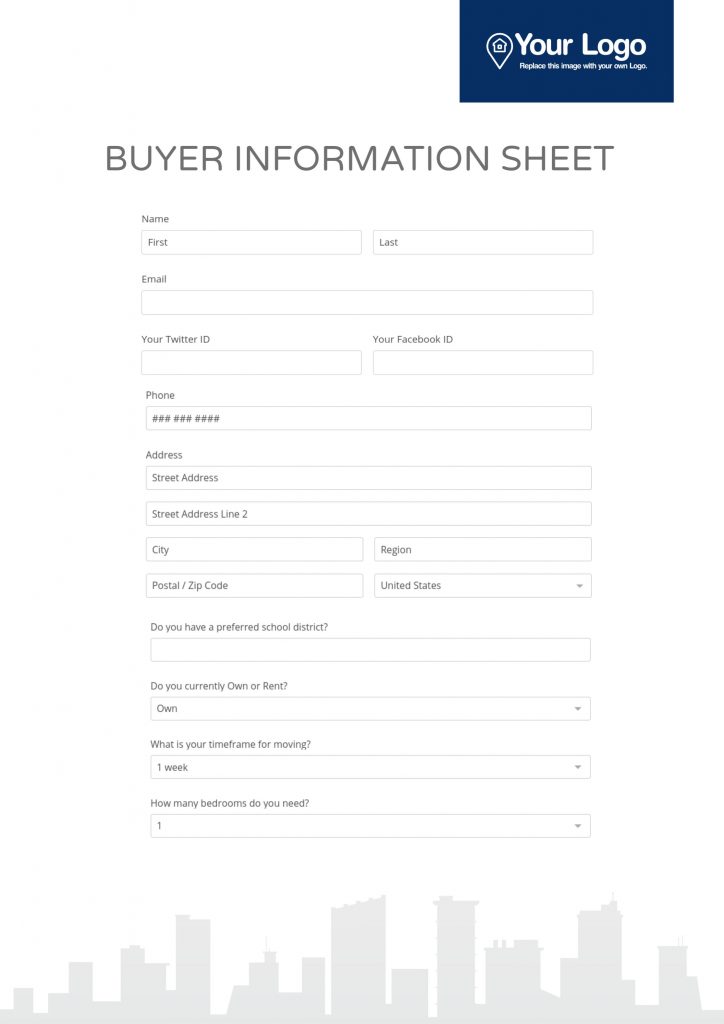 Using a template will essentially provide you with a ready-made canvas. You can fill in the information and customize the content to your specific needs. Then you can quickly download it to use and share as necessary.
An information sheet template can also help your branding. For example, you can include your brand's logo and business contact information at the top so that it is uniform with the rest of your marketing materials.
Conclusion
When you work in real estate, keeping tabs on client information and details plays a major role in your success. This is why we recommend creating and using forms and documents such as buyer information sheets.
As we discussed in this post, there are three key tips you can use to create a solid real estate buyer information sheet:
Establish the key questions and elements you want to address, such as basic contact information, preferred neighborhoods and school districts, and price range.
Decide how you will distribute and collect the forms, such as through your real estate website.
Use a real estate information sheet template to make creating, modifying, and delivering the forms as quick and simple as possible.
Are you ready to start creating your real estate buyer information forms? Try out Jigglar for free and see more of our real estate flyer ideas!