There are a lot of ways to promote your real estate business both online and offline. However, few marketing methods enable you to build an in-person connection as effectively as real estate business cards.
Using real estate business card samples, you can quickly come up with a stylish design that reflects your business' values. More importantly, once you start handing out business cards, potential customers will be able to reach you anytime they have an inquiry.
In this article, we're going to show you five unique real estate business cards samples you can access using Jigglar. Let's get to it!
1. Show Off Your Best Properties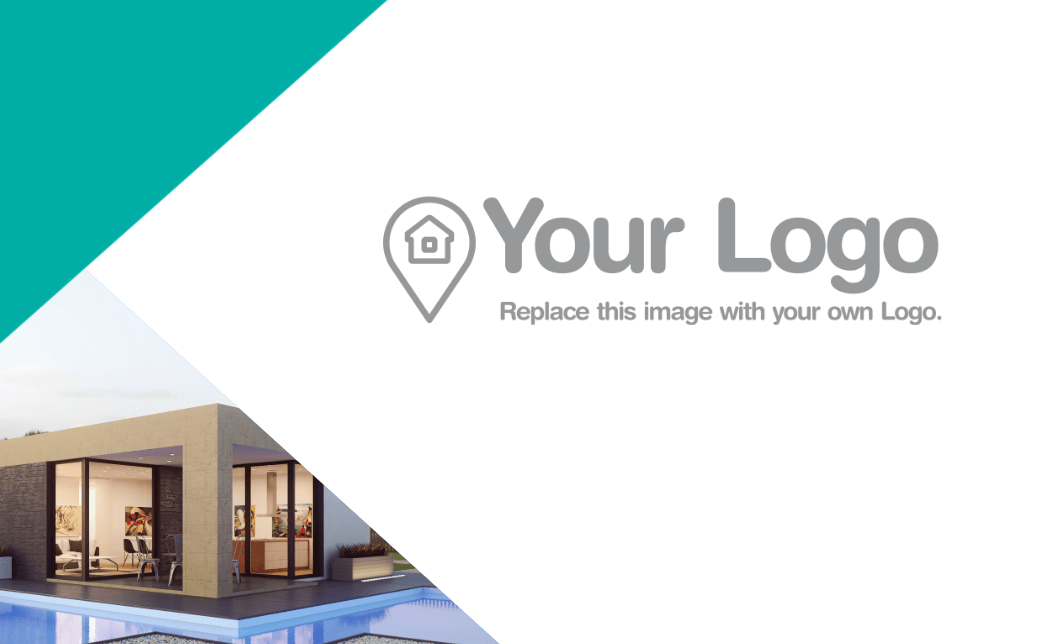 This modern business card design enables you to show off your favorite property without it distracting from your real estate company's logo. Using Jigglar, you can update this template by uploading your own logo and adding your contact information below.
Ideally, you'll also replace the template image in the lower left corner. Whichever picture you decide to use should reflect the kind of properties you work with. The better that picture is, the more likely you are to catch potential customer's eyes.
2. Use a Minimalistic Real Estate Business Card Design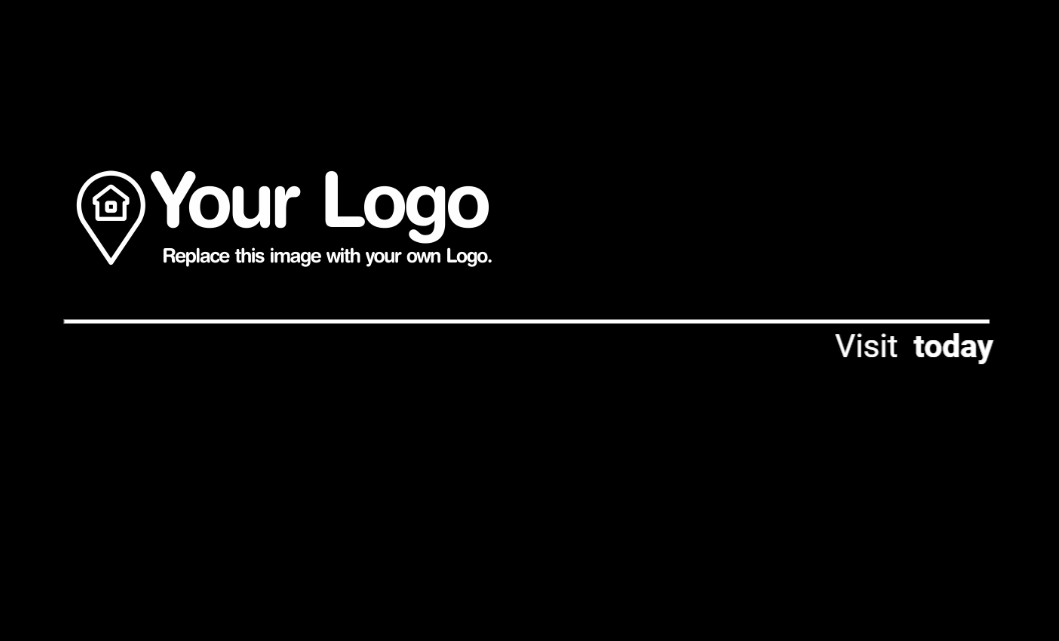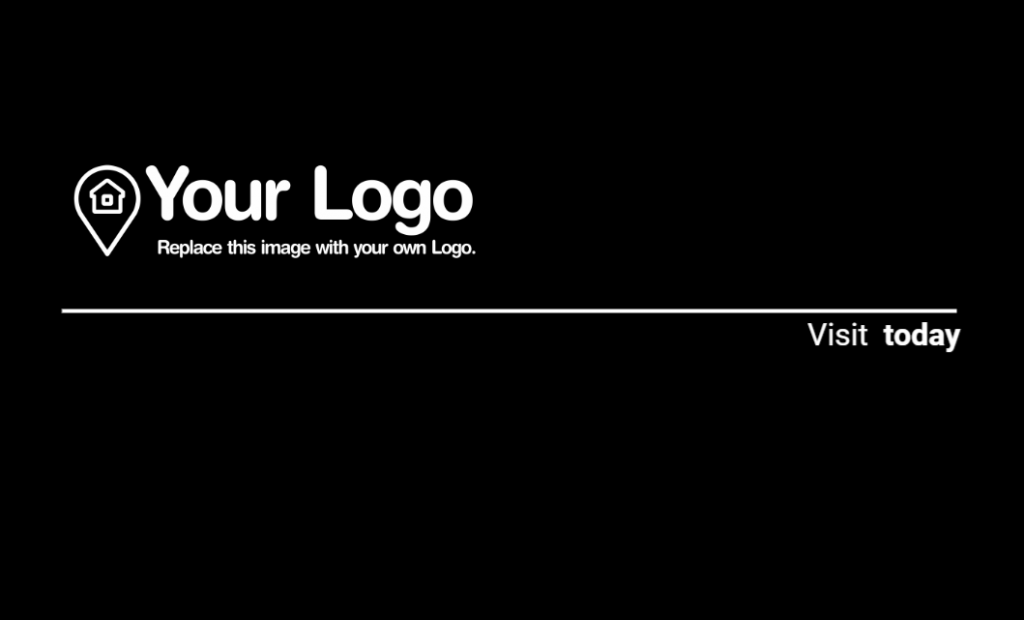 Minimalistic business cards tend to look very elegant. This stark black design with bold white lettering is sure to catch the eye of anyone you hand a business card to.
On top of uploading your real estate company's logo and your contact information, we also recommend you customize the Call to Action (CTA) on the right. If you want to focus on selling properties, you can change that to "Find out what your property is worth" to give you an example.
For bonus points, you can print multiple variations of this card to give out to potential clients, depending on what they tell you their needs are. Since it's a simple design, updating it only takes minutes.
3. Opt for a Clean, Modern Business Card Style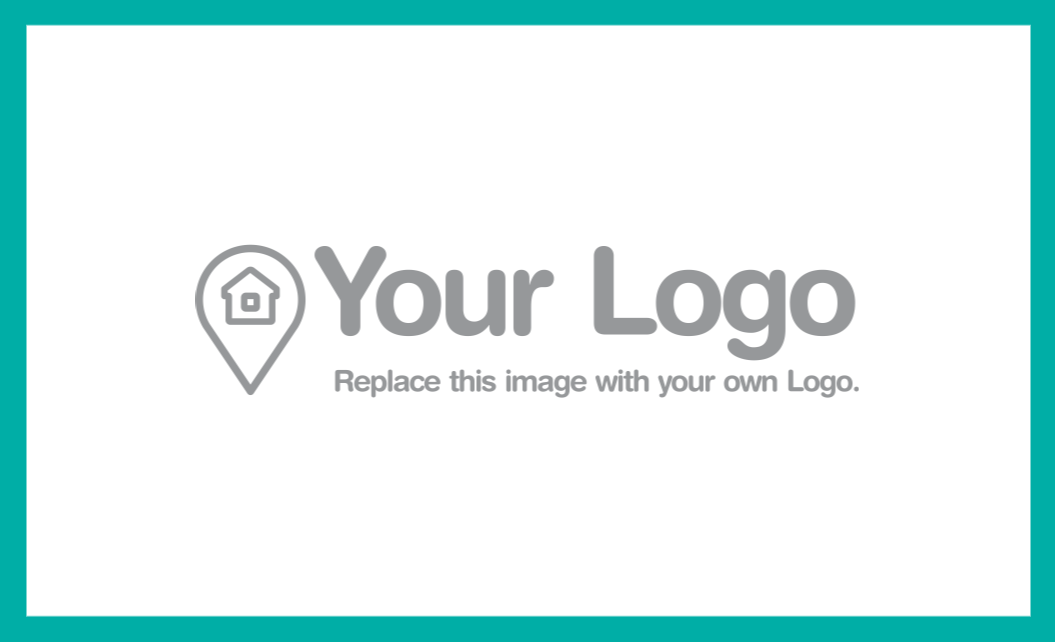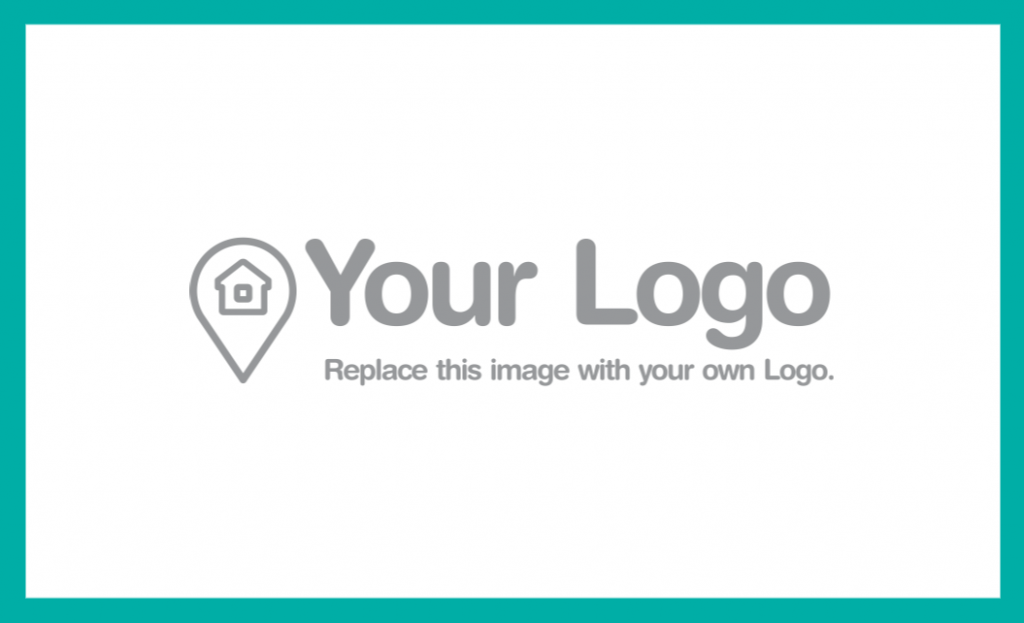 If you're a fan of simple business cards designs, you're bound to love this sample. Here the focus is entirely on your real estate business' logo, which is a great approach if you use a unique design.
As always, you'll want to include the best way for customers to contact you in case they're ready to list their house or they want to know what's available in the market. You can also change the border's color using Jigglar's user-friendly editor, so it matches your logo's tone.
4. Try a Geometric Business Card Design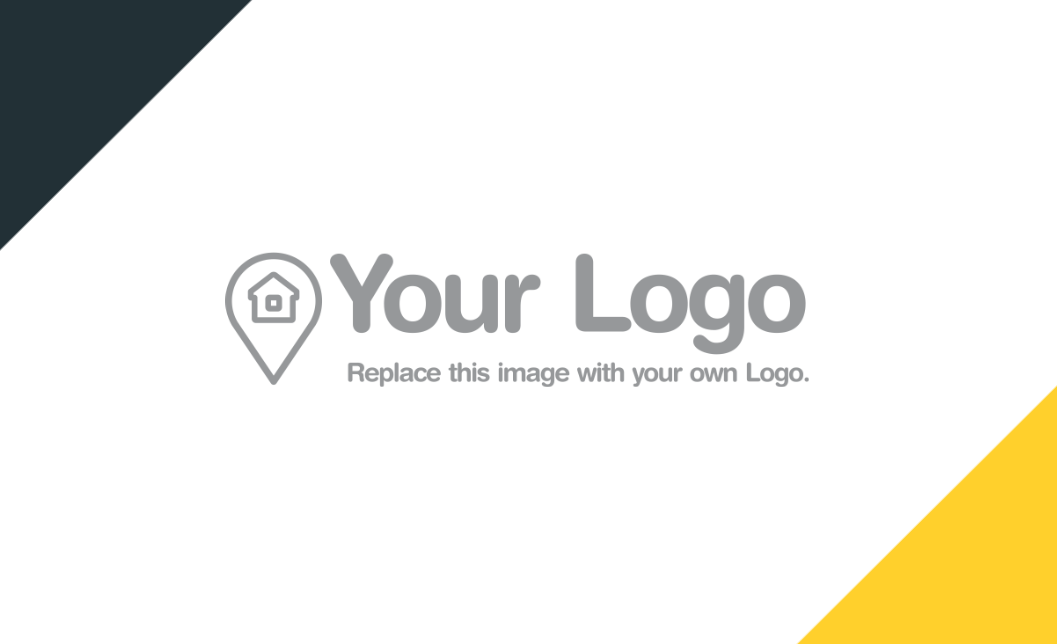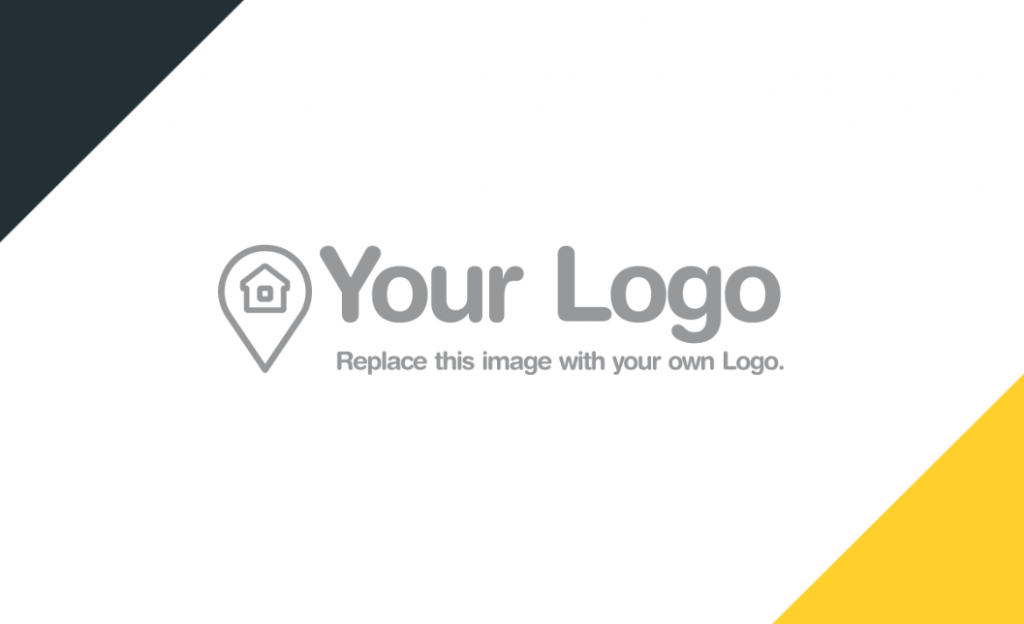 Despite its simplicity, this real estate business card template succeeds in two ways. First, the geometric elements in the corners highlight your logo in the middle, drawing the eye towards your name and contact information. Secondly, if you use bold, colors, the card itself becomes a statement that's hard to ignore.
Changing the colors of elements in Jigglar is remarkably simple. In any case, if you're not sure what colors to use, reading about color theory in design can be an excellent place to start.
5. Use Contrasting Colors to Highlight Your Contact Information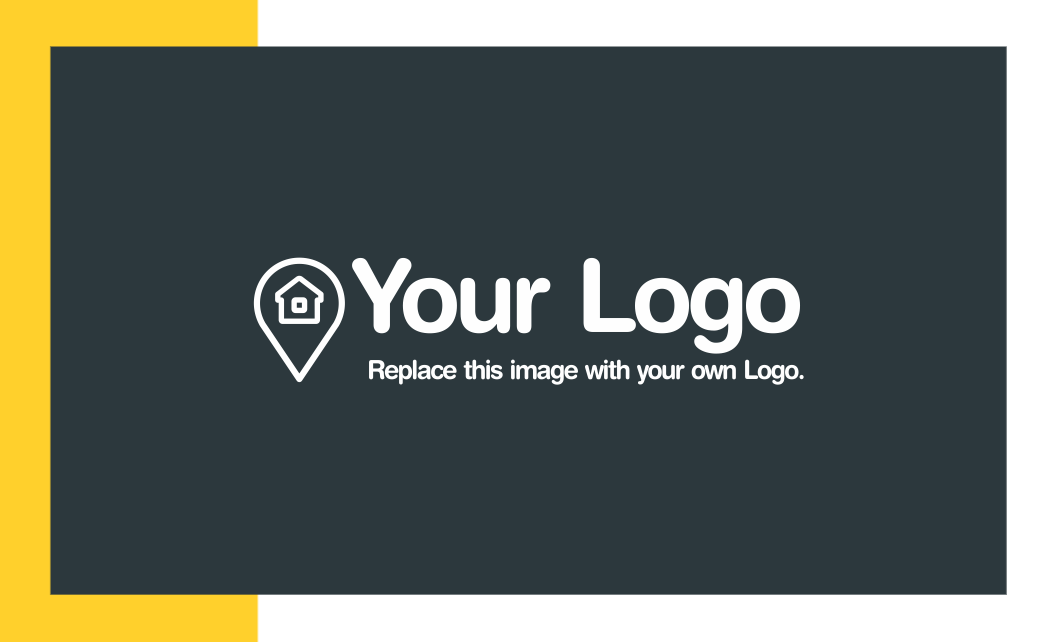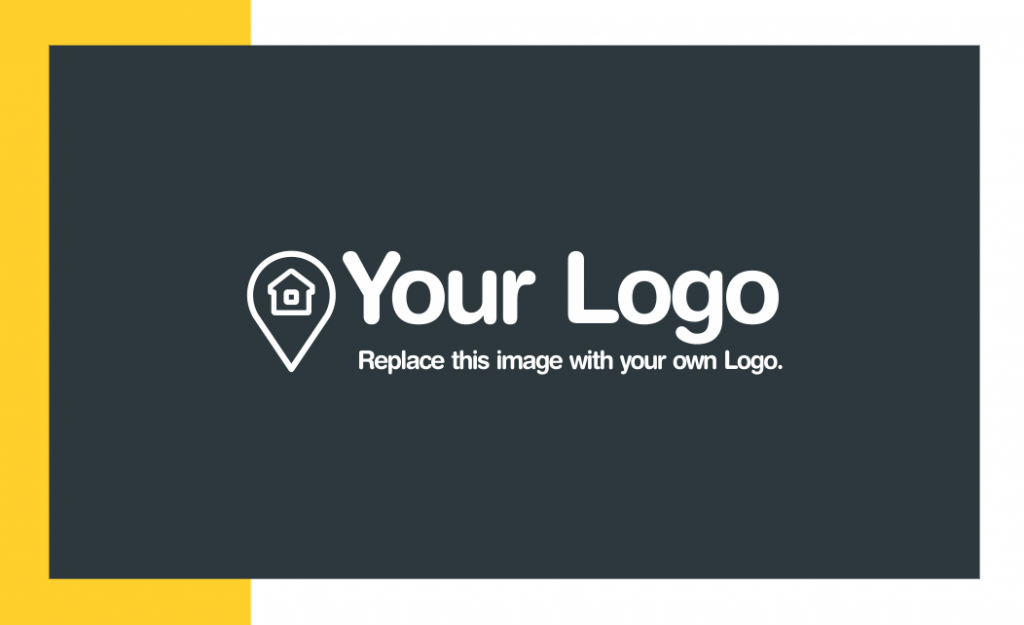 So far, all the real estate business cards samples we've explored use colors and geometric shapes as secondary elements. In this case, though, those elements are at the core of the design.
As with sample number two, you use a simple black background to highlight your logo and contact information. In this case, though, we also add a splash of contrasting color that helps catch the eye of whomever you hand your card to.
Conclusion
Business cards are all about making a statement. If your real estate business cards look boring, people will store them away without a second thought. By using bold, modern designs, you can increase the chances that potential customers will not forget about your card and, hopefully, decide to get in touch with you.
If you're not sure what design to use, try one of the following approaches to real estate business cards samples from the Jigglar library:
Show off your best property.
Use a minimalistic real estate business card design.
Opt for a clean, modern business card style.
Try a geometric business card design.
Use contrasting colors to highlight your contact information.
You can get access to all those samples and many more by trying out Jigglar for free!