There are a lot of tools that you can use for flyer design. However, few if none of those tools are geared specifically towards real estate graphic design. That's a very specific niche and it's precisely where Jigglar comes in.
Jigglar is a real estate flyer design tool that also works for other types of elements, such as social media posts, agent profiles, calendars, and more. For this article, though, we're going to focus on how Jigglar can make real estate flyer design easy. Let's get started!
Access to Real Estate Flyer Templates
One of the biggest advantages of using Jigglar is that you get access to a massive library of real estate templates for all kinds of designs (including options for flyers). Once you sign up for Jigglar, you can navigate that library using the TEMPLATE CATEGORIES menu: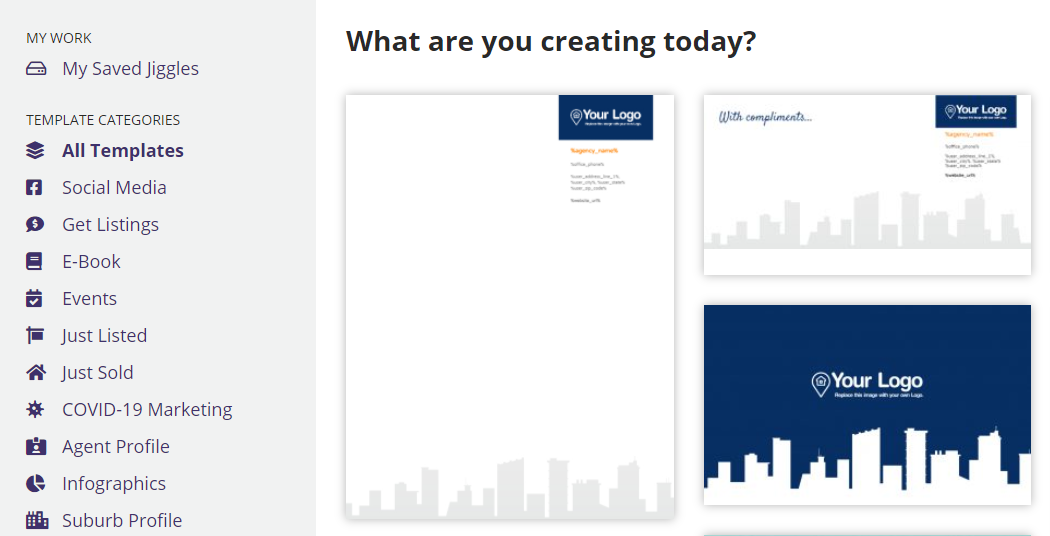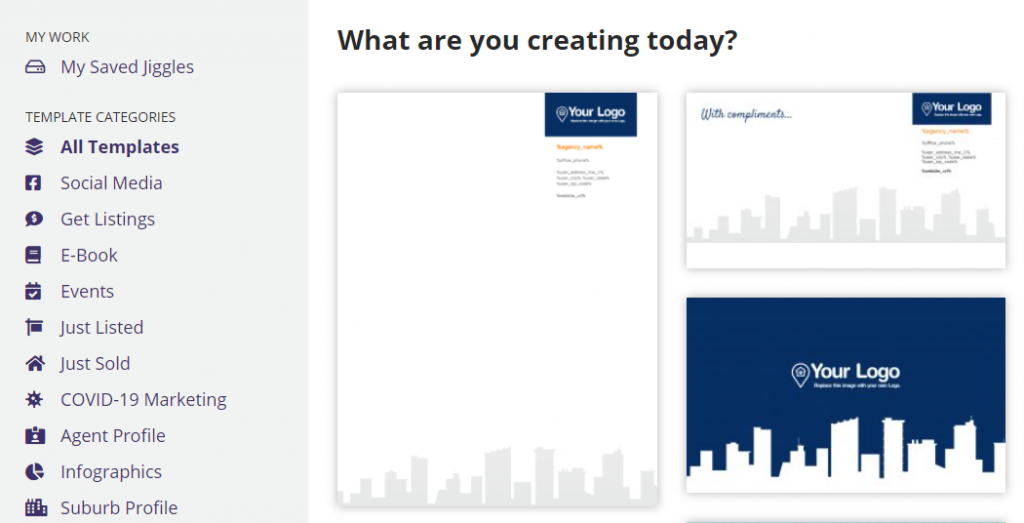 Jigglar's library of templates is always growing and they come in all shapes and sizes. If you use the Filter Size menu you can select templates fit the flyer design size that you have in mind: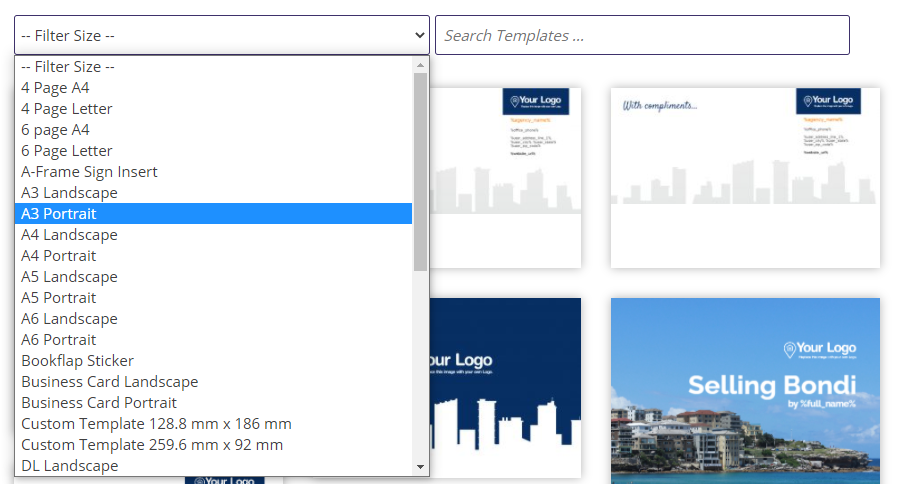 Although Jigglar templates are fully customizable, it's always easier to start with a designt that fits the dimensions that you need. That way, all you have to do is a little customization work and your real estate flyer will be good to go.
Fully Customizable Real Estate Flyer Designs
Whenever you select a Jigglar template, it'll automatically open using the tool's built-in editor, which looks like this: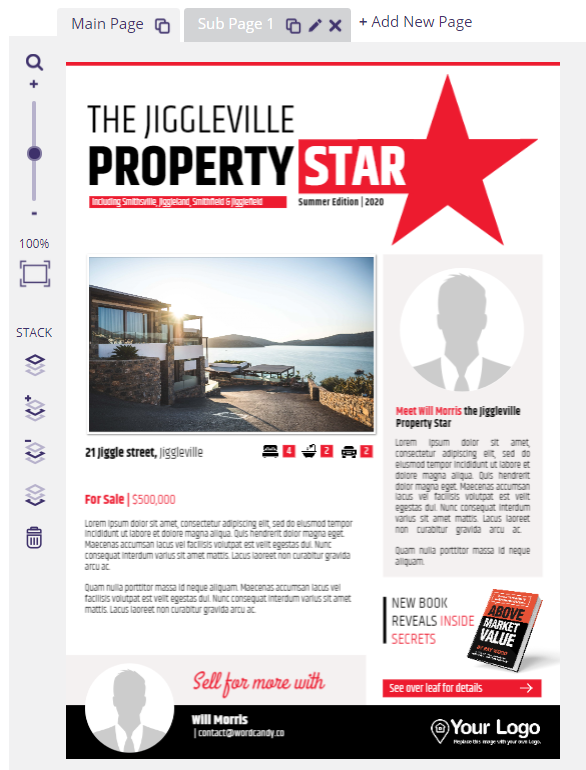 The Jigglar editor includes all of the features that you'd expect from a graphic design tool. You can zoom in and out of designs, use a layer system to control the positioning of each element, and interact with them separately.
In the flyer example above, there are over a dozen editable elements, including paragraphs, images, icons, Calls to Action (CTA), contact details, and more.
Jigglar includes placeholders for each template so you can see what the full design looks like. When you're working on a real estate flyer design, all you have to do is replace each placeholder with your own content and images, which you can do using three simple tools.
Multiple Elements to Compose Real Estate Flyer Designs
Unlike other graphic design tools, Jigglar is remarkably easy to use. Every flyer template that you see is composed out of three basic elements, which are images, text, and shapes.
You can select which of these elements to add to your real estate flyer design using the menu on the left-hand side of the Jigglar editor:

Jigglar enables you to add as many of each element as you want and place them on any part of your design. If you're feeling adventurous, you can even eschew templates altogether and start with a blank page: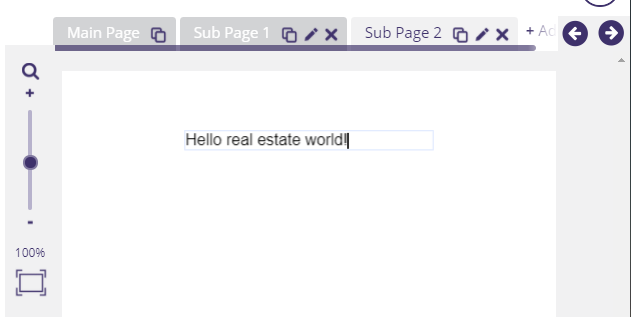 For each element, you get a different set of customization features. If you're adding text, for example, you can change the font family, size, and even the line height for each block: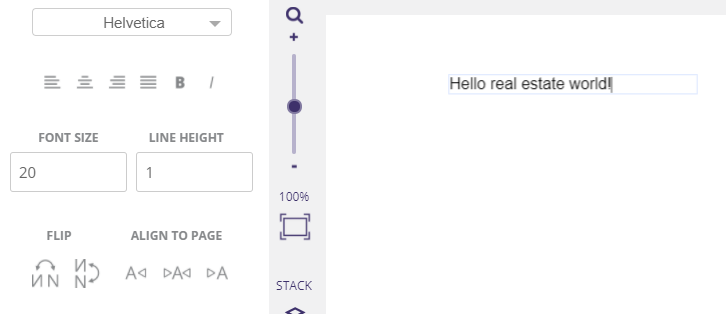 Since your flyer can be double-sided, Jigglar enables you to add multiple pages to each project. That way, you can bundle real estate flyer designs together and access them from your own personal library.
Access Past Designs and Download Them
Real estate flyer design often takes time. You might want to try different templates or work on your own designs from scratch and create multiple variants before settling on a winner.
Jigglar enables you to save all of your designs under the My Saved Jiggles tab:
From here, you can open any design using the editor as usual. To download a finished design, click on the SAVE button at the top of the screen and select the Download Jiggle option: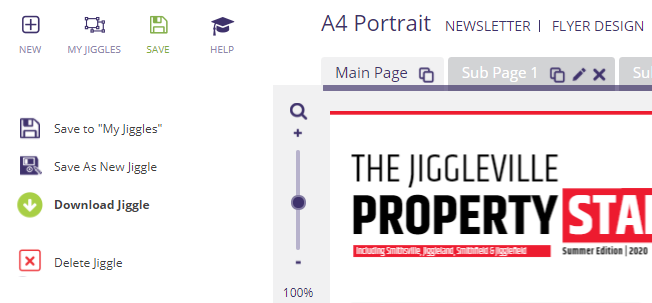 Jigglar will enable you to choose from three formats depending on what you want to use the design for. Since we're talking about flyers, we recommend the PDF Printer/Commercial option: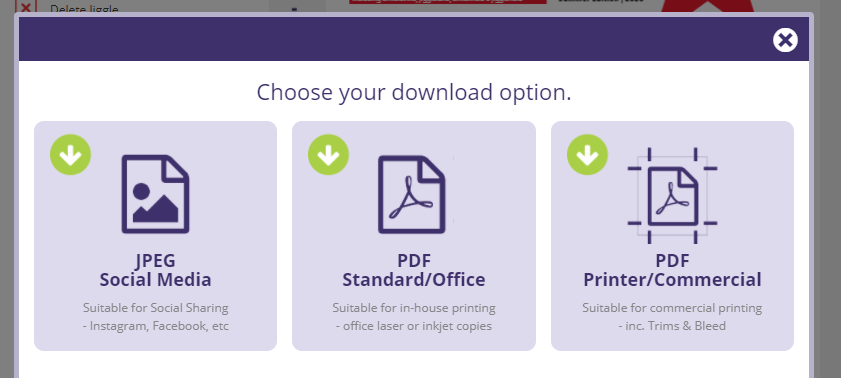 Once you have the final flyer design on your computer, you can send it right off to the printersor show it to the rest of your team for approval, it's up to you!
Conclusion
You can use almost any graphic design tool to create real estate flyers. However, using Jigglar can make your life a lot easier since it's a tool that's custom-built with real estate in mind. On top of flyer designs, it also includes templates for social media posts, business cards, and pretty much anything else your business might need.
To sum it up, here's how Jigglar can make real estate flyer design easy:
Access to real estate flyer templates
Fully customizable real estate flyer designs
Multiple elements to compose real estate flyer designs
Access past designs and download them
Are you ready to design your first real estate flyer? Try out Jigglar for free and use one of our templates or start from scratch!