By Craig Rowe. Staff Technology Writer at Inman
Australia-based company helps agents create social media posts, marketing collateral and more
Key Takeaways
Canva and FlyerCo are similar to Jigglar, but the latter offers more editing flexibility.
Company helps agents create flyers, social media posts, community profiles and all sorts of marketing collateral.
Jigglar is a marketing collateral and creative content creator for real estate agents.
Platforms: Browser
Ideal for: All agents, teams and brokerages
Top selling points
Very sharp user interface (UI)
Wide array of templates and editing tools
Editing tools similar to high-end desktop tools
Top concerns
While easy and professional, web-based marketing tools can't replace the work of full-service brick-and-mortar graphic design and marketing shops.
What you should know
Jigglar offers more editing freedom and an easier way to edit individual page assets than Canva. It's also focused strictly on real estate agents.
The software gives users a broad workspace on which to manipulate templates, edit text and adjust images.
The design template library encompasses everything most agents will need, and soon it will have a multi-page document creator too.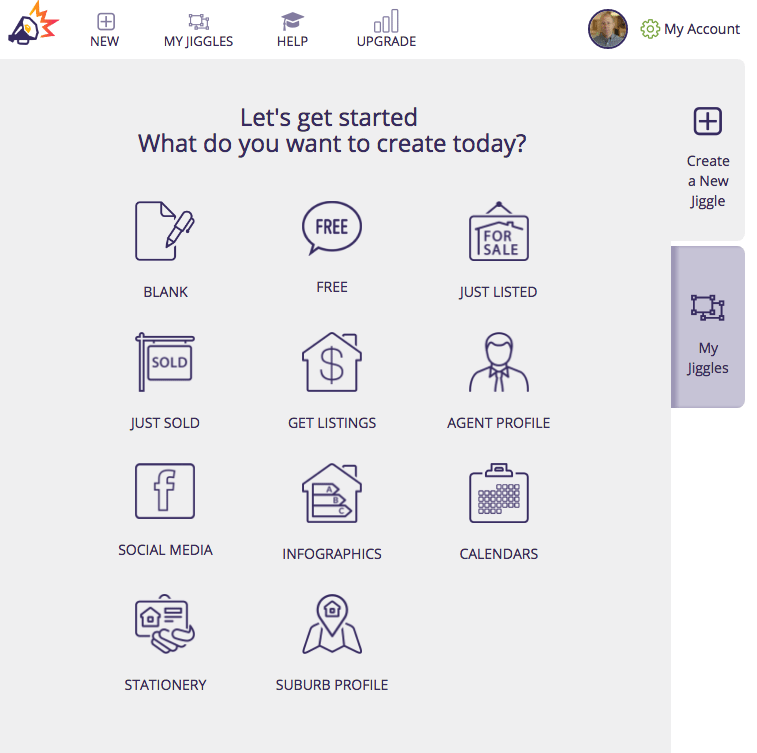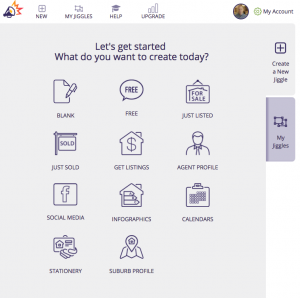 The templates are designed for users to upload their own images and visual branding assets; those who want to create something completely original are free to start from scratch.
Flyers, social media posts and postcards can be created for new and sold listings, for attracting new listing clients, to promote individual agents or to showcase local neighborhoods.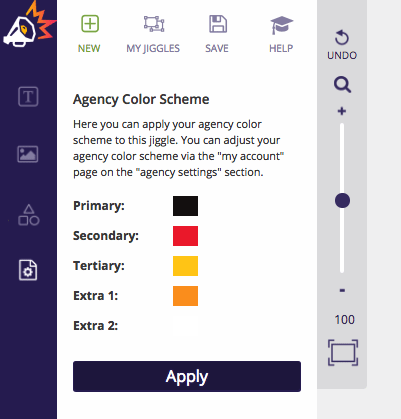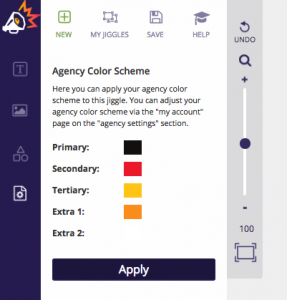 The interface is easy and allows images to be placed into shapes and multiple items to be aligned horizontally or vertically, flipped, or made transparent. New designs are being created regularly for each category.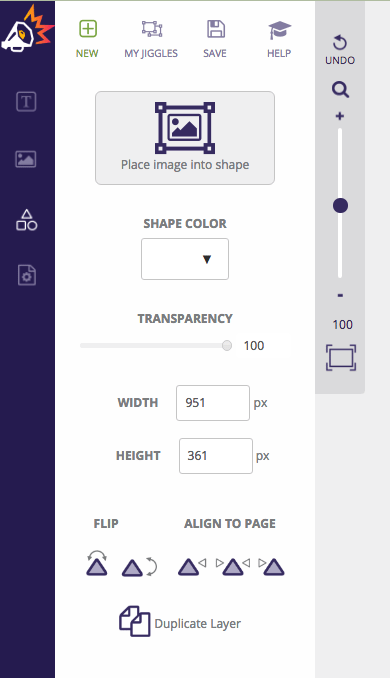 Jigglar offers templates for Facebook posts and covers, as well as Instagram posts.
Offices under major brand names can access company color schemes and logos to ensure marketing specifications are always up to snuff.
Logging in to Jigglar displays the list of materials users can access, edit and save. In-progress "jiggles" can be opened to edit or duplicate.
Brokers and agents can use Jigglar to create calendars, company stationary and even infographics.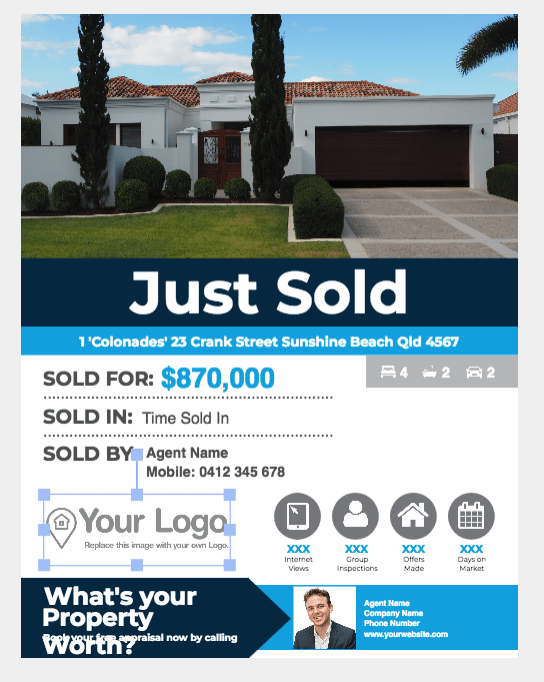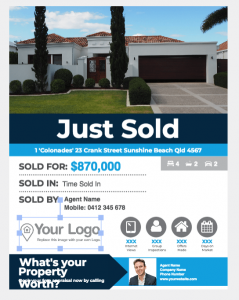 The company offers an array of training videos on YouTube and even Jigglar Univeristy webinars on everything from account setup to borderless printing so new designers can get educated and inspired.
There are a number of options for real estate agents in the automated graphic design category. Jigglar is one of the best.
Oh, and I asked about the name. I was told it was the only domain name they could find that stood out.
Hey, people thought "Twitter" was silly once too …
This article appeared February 8 2018 in the online real estate newsletter, Inman Connect. The author is Inman Technology Writer Craig Rowe